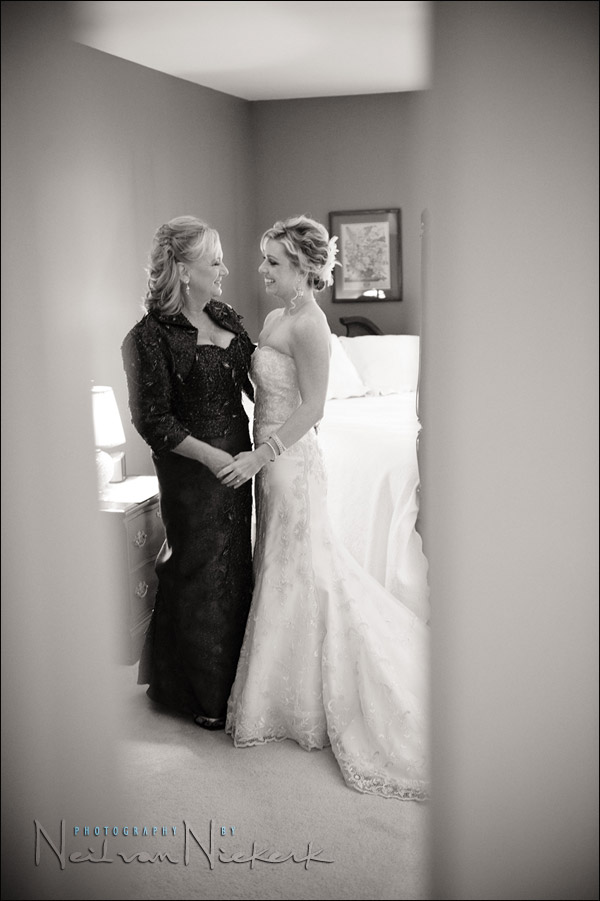 Wedding photography – Creating those special moments
Anticipation and timing on the photographer's part is essential to getting those key moments on the wedding day. Certain moments will happen, so we have to be ready for them.
This relies on your keen observation and you ability to recognize important moments. You have to know your cameras and equipment, and you have to know the fundamentals of photography. You have to be ready. And you can only be ready if you know your equipment well, and know the techniques. No excuses.
But there is no need to passively wait for moments – it is also possible to make them happen. And even though the photographer is guiding the process here, what is captured is still very true to the day's events.
Here is an example of how I nudge things along to make sure I get a wonderful moment.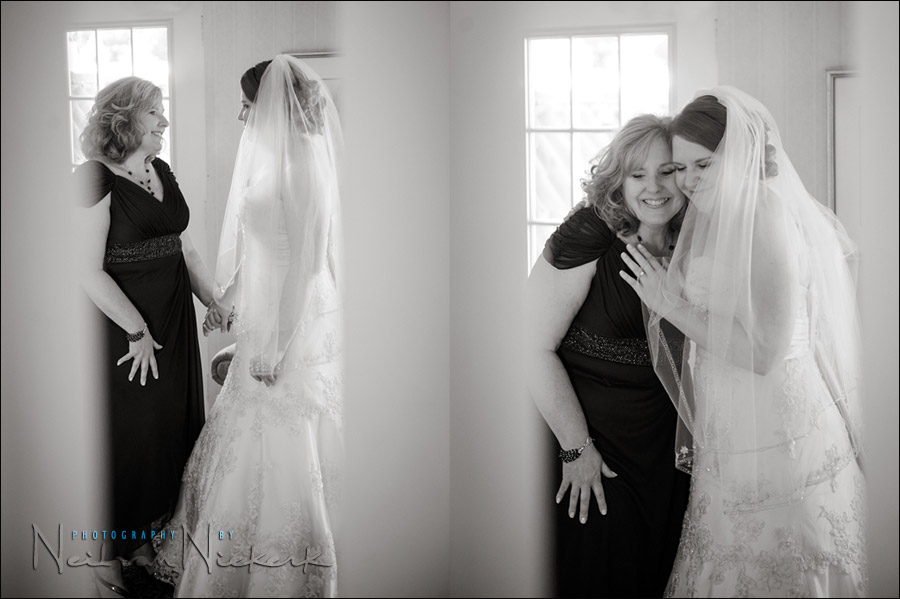 As the bride's preparation finishes up, there's usually a lot of bustle and activity with family members looking in and giving hugs and advice. It can get a little hectic. So these beautiful last moments with a bride and her mom just don't naturally happen. There's just too much activity.
This is where I get gently bossy with everyone and get everyone out of the room – except the bride and her mom. With a gentle, "just talk to each other", I turn around and half-close the door. They have a few minutes of privacy and the bride and her mom invariably will react. They will hug and hold hands. There might be tears. The emotions are very real.
And of course I am ready with my camera, which have already been set to the proper camera settings. This is not the moment to fiddle with the camera controls. A side note here: if you constantly chimp, you will lose the moments!
So does this enrage the hearts of the purist photo-journalistic wedding photographers who don't interact with their clients? Who cares. The images look great. And the bride and her family will love this last glimpse of a mother with her daughter before the wedding.
---
---
Related links