What's in my camera bag – Jan 2022 edition
Every so often I get asked whether I have switched systems, and whether I am shooting with Sony or Nikon. What complicates things even more for the casual visitor to the Tangents blog and my Instagram feed, is that I occasionally post photos taken with Canon and Fuji as well. So the answer to "what's in your camera bag", is slightly complicated … and hopefully this video unravels some of that.
Even though I photograph events and weddings with a Sony-based system, I still have a substantial Nikon system. The Nikon cameras are primarily used for timelapse photography projects. Since the timelapse projects can take place over weeks, or months, or even years, the cameras and lenses I use for timelapse photography need to be entirely independent of the camera gear I use for events. So there seems to be redundancy and overlap … but sometimes I don't have enough cameras for a project!  For example, with this project I had to rent additional cameras and lenses and tripods: Time-lapse photography project with multiple cameras.
My original decision to move towards a Sony-based system was that at the time, Nikon didn't have a 4K capable camera, and neither a 16-35mm f/2.8 optic that could take filters. And then I discovered the incredible fast auto-focus of the Sony A9, and the eye-focus of that camera. I also quickly adapted to the mirrorless system, especially with the advantages that mirrorless cameras have over DSLRs. What clinched the decision was when I realized how amazingly sharp the Sony lenses are.
And from that, developed the complicated cross-brand camera systems that I have.
In the video I explain some of the rationale behind the camera and lens choices, but please ask if there's something you're curious about.  I'll happily answer.
Websites & related links mentioned in the video
---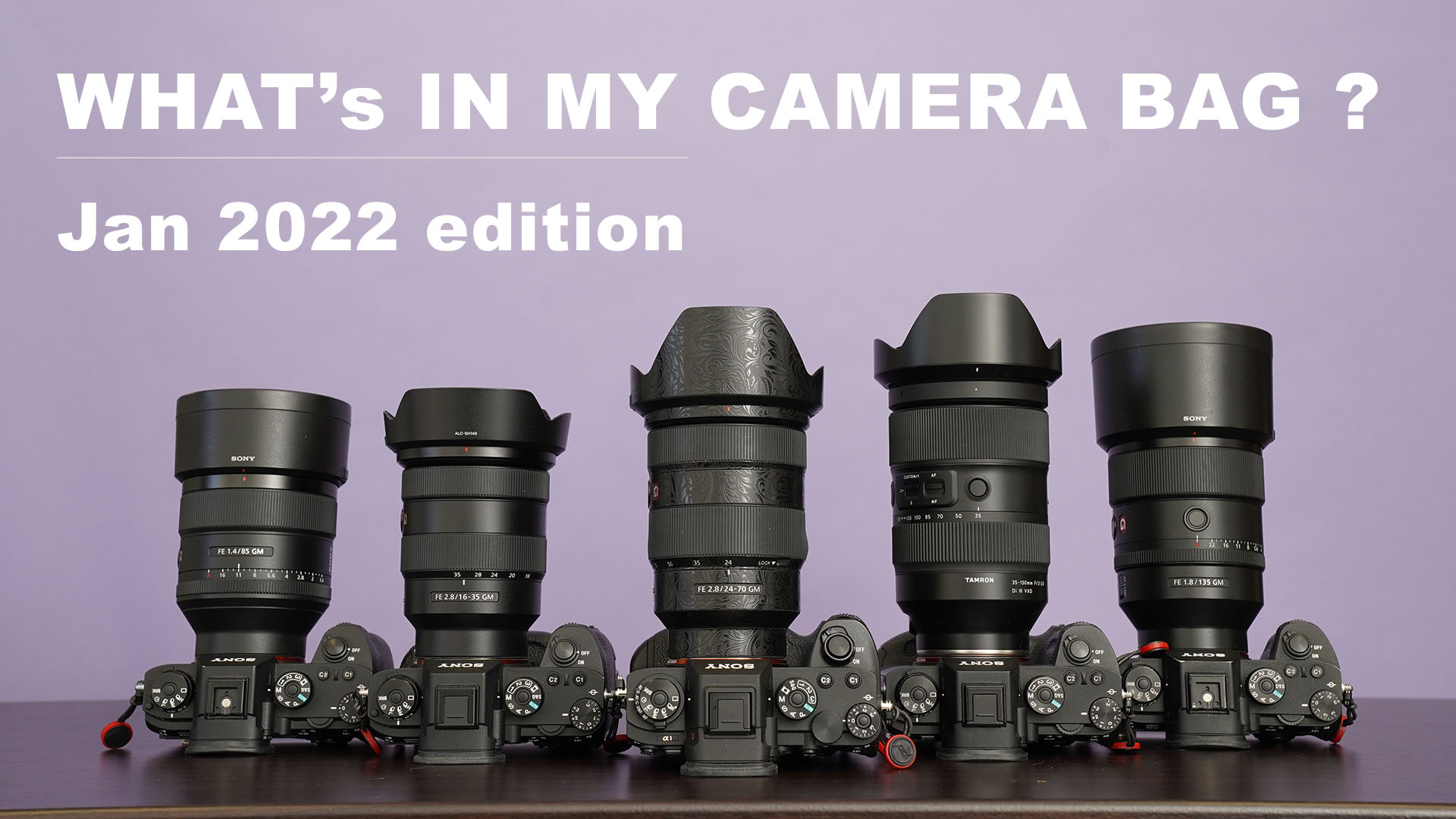 My main camera bag for events & weddings
My backup camera bag for tough situations
My camera gear for timelapse projects