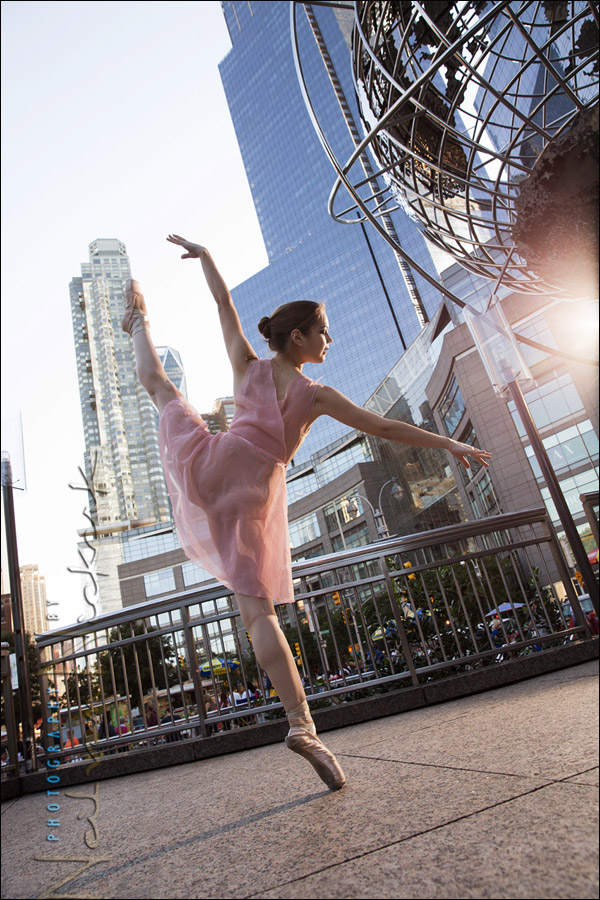 photo session: urban ballerina – Viktoria
Late afternoon in New York, with the sun-light glinting off the glass buildings – dramatic light for a ballerina in an urban setting. However, the sunlight that was reflecting off the buildings wasn't consistent, and did not necessarily fall in a place where we could use it. So I created my own with an off-camera speedlight just out of the frame – but positioned so that it intentionally flared, and also gave beautiful rim-light on Viktoria.
The pull-back shot shows how the speedlight was set up, and my own position, low down on the ground, to get that perspective.
{ 5 comments }