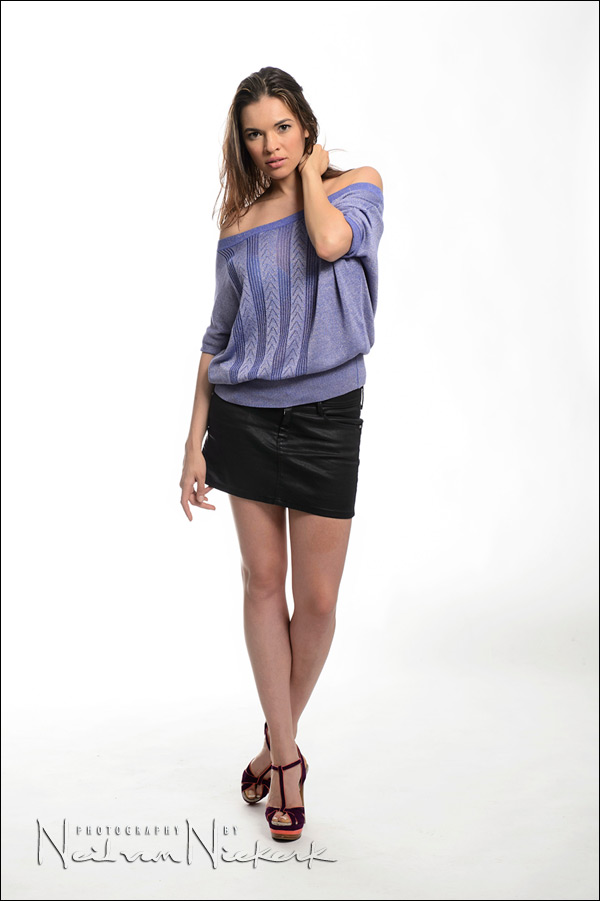 a simple lighting setup with speedlights, with white seamless backdrop  (model: Anastasia)
A question on the Tangents forum asked about setting up and using two SB-910 speedlights against white seamless. It's a topic we've covered in a previous article - a simple lighting setup for studio photography - but it might be good to revisit this again.
The article on that simple lighting setup with two speedlights, explained our choice of camera and flash settings in detail, so we'll only briefly cover it this time. Still, a different explanation from a different angle might trigger new ideas and questions.
{ 17 comments }