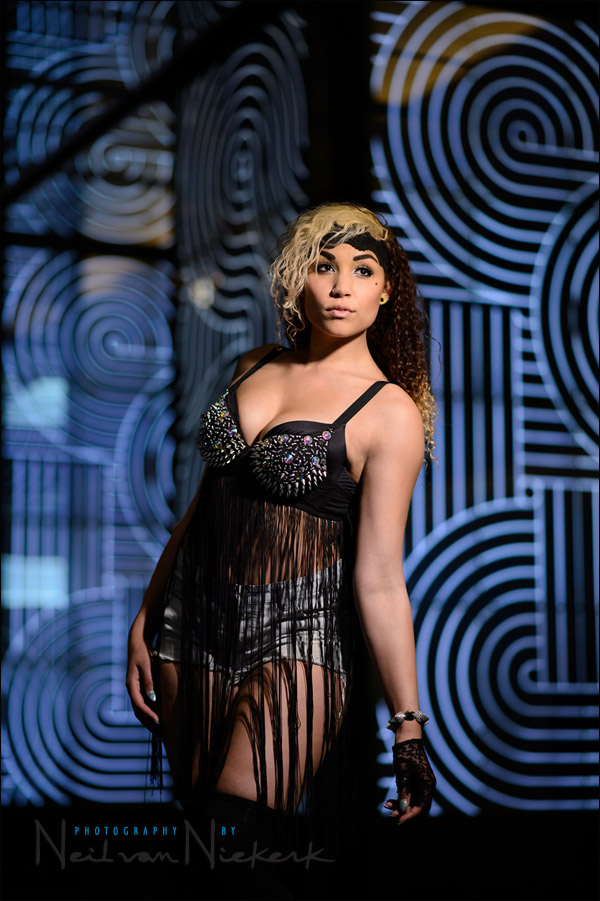 Las Vegas photo session with a model, using video light – model: Taylor B
While in Las Vegas recently, I met up with Taylor B, who is a photographer and model … and also follows the Tangents blog. For a photo session, I decided I would like the glamor and glitz of one of the lobby areas of one of the big Vegas hotels. Taylor's outfit certainly matched the glitz. Shooting inside the hotel lobby though, I also knew we'd get kicked out immediately if security spotted us. So I took it as a challenge to see if we could surreptitiously shoot without getting shunted out.
Still loving the Litepanels Croma LED video light (vendor) that I showed in the recent review, I decided it might just be the right lighting tool for the job. My friends Nick & Deb graciously tagged along to help, and also provide a bit of cover, while we hung out as a group and mingled.
Instead of working with a light-stand or a monopod, I simply had Nick hand-hold the light as soon as Taylor and I were ready to shoot.
{ 4 comments }