Photoshop tip – easy effect for more punch
Here is a well-known Photoshop technique – one that I like and use on occasion. It desaturates the photograph, while also compressing the tonal range. It creates a modern look that also looks quite trendy. It is also quite easy to apply, by dragging the layers from a reference image once you've set it up.
Starting with the original image, I add these two layers:
The important layer here is the Gradient Map adjustment layer. You select it by right-clicking on the icon shown below.
The Gradient Map layer creates quite a nice B&W image. But by changing the Blending Mode to "Soft Light", the color returns, and the image is quite contrasty … and under-exposed. For this, we add another layer – Levels – to help lift the exposure.
Adjust the opacity of both layers.
Here are the two images in succession – the original, and the effect – so you can see the change.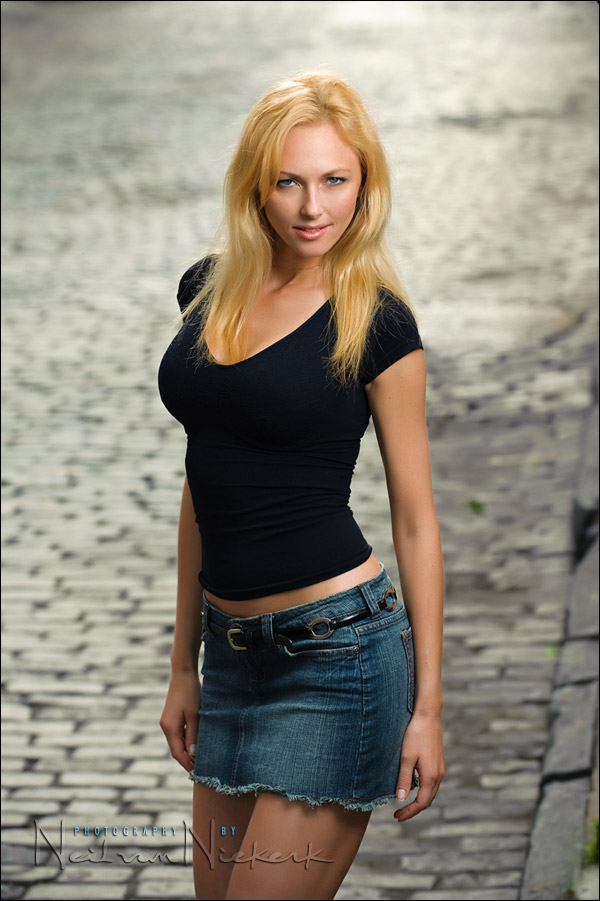 As you can see from the screen-capture of the layers there, I did use the Portraiture plug-in for some initial skin softening.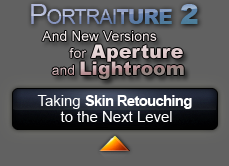 - more on how I use other Photoshop plug-ins to retouch portraits
- other articles on digital imaging and retouching
camera settings: 1/250 @ f5.6 @ 400 ISO
Nikon D3;  Nikon 70-200mm f2/2.8 VR II (B&H) @ 130mm;
manual off-camera flash in a softbox for lighting.
newsletter / forum / workshops & seminars
Stay informed of new articles via the monthly newsletter.
Also join us on the Tangents forum for further discussions.
If you need more direct help or instruction on flash photography,
I do present workshops & seminars and also offer individual tutoring sessions.
If you find these articles interesting and of value, then you can help by
using these affiliate links to order equipment & other goodies. Thank you!