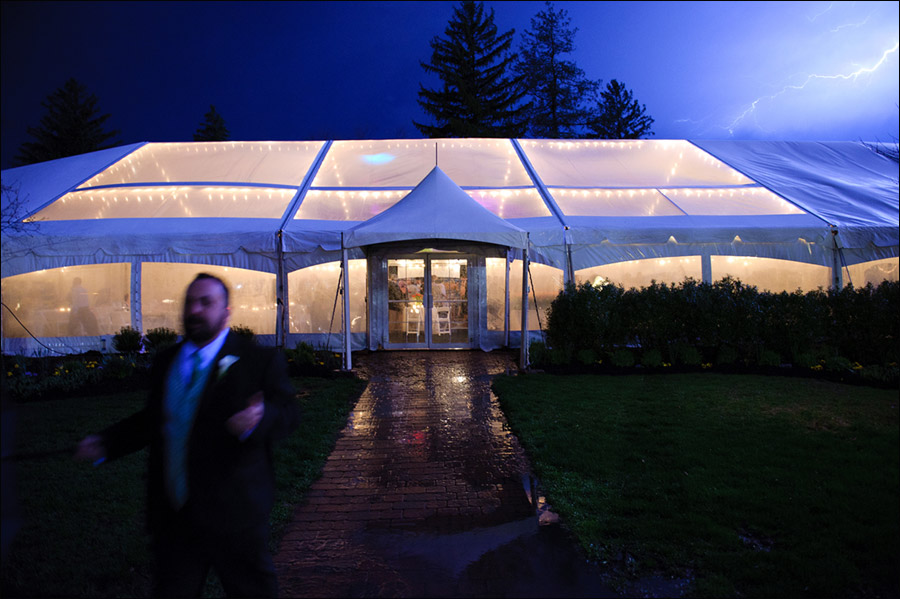 a rainy-day wedding
A lighting strike in the background as a groomsman makes a mad dash across the rain-soaked path … this about sums up the weather we had on Saturday's wedding. What you can't see in this image is his umbrella being pulled away from him by the gusting wind.
Here is the shot I was aiming for when I got that lighting strike in the frame …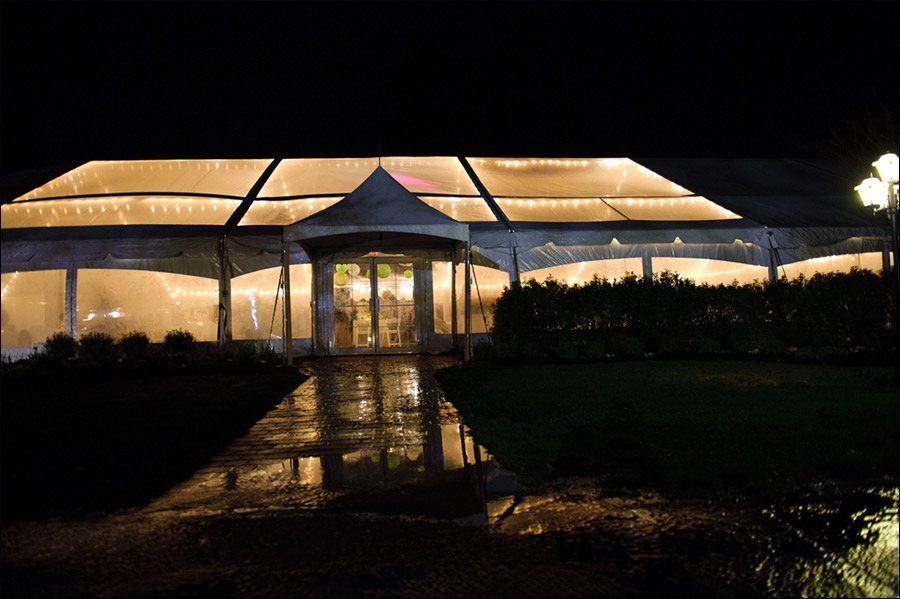 I was outside, kneeling down, to get some scene-setter images of the marquee tent where the wedding reception was being held. This was during a brief lull in the heavy rain when there was just a light drizzle. Shooting at a slow shutter speed, hand-held, I was machine-gunning my camera at 9 frames-per-second to make sure I got some images that were crisp.  1/25 @ f2.8 @ 2500 ISO.
Earlier the day, I wanted to get some photos of the couple, Colleen and Chris, outside someplace at the venue. But we had to remain dry if possible. In the end they were sheltered under a covered walkway, but to get a proper angle, I just shrugged it off, and stepped out into the downpour ..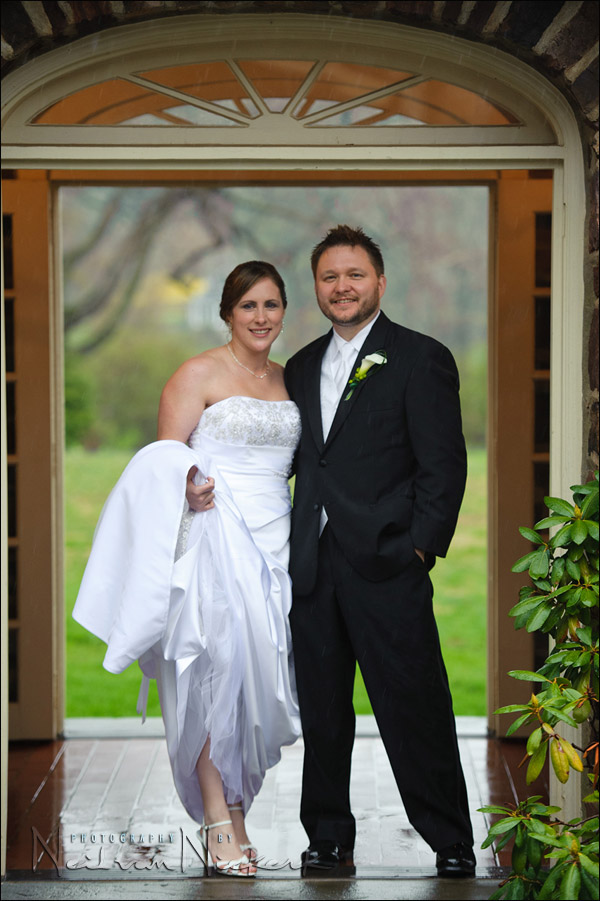 My Nikon D3 and Nikon 70-200mm f2.8 VR II, drenched after a few minutes in the rain. Thankfully the weather sealing held up on the camera and lens!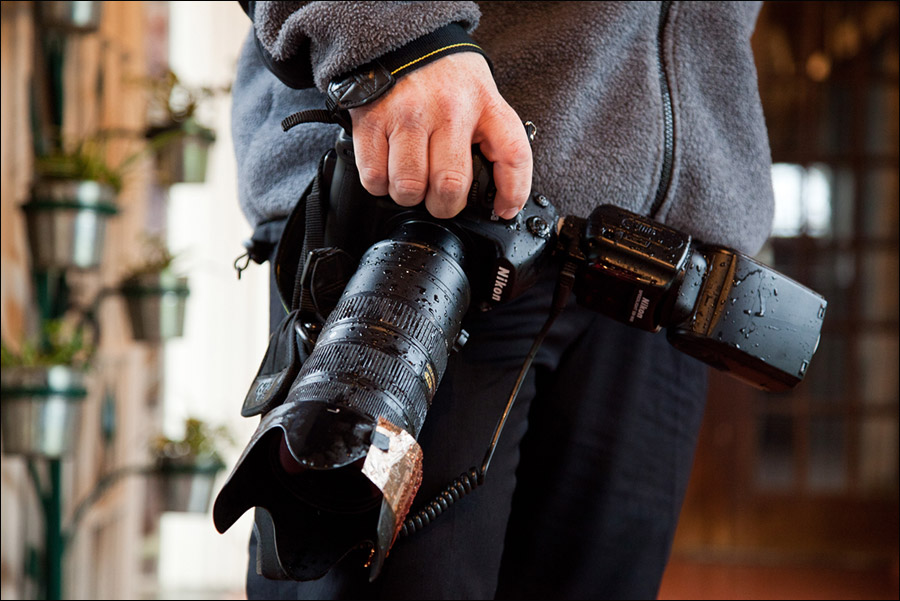 In this grab shot as they walked away, you can see the rain come down.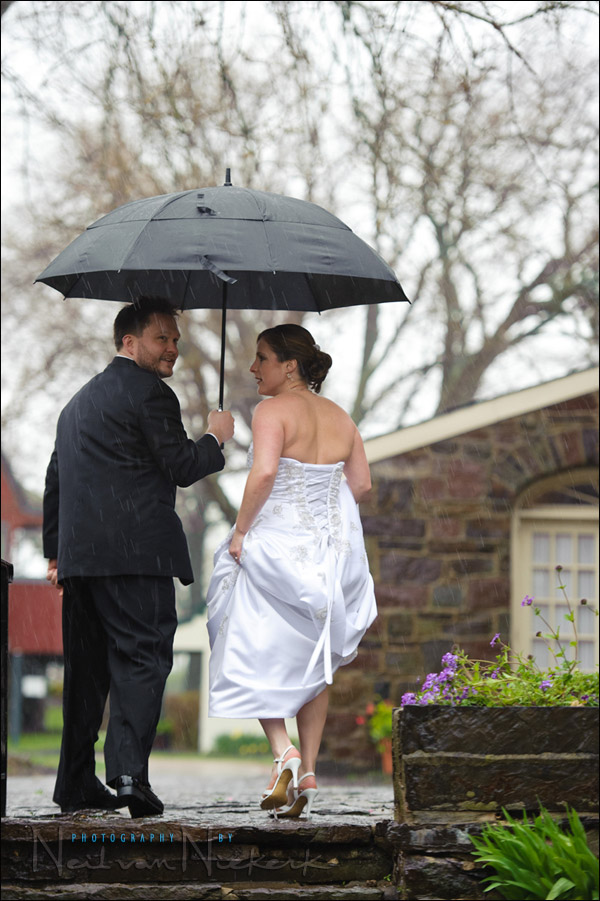 And for a change of pace, here is one of the images from the romantic portrait session, shot indoors.
Using the available light coming through the window, with a Nikon 85mm f1.4G
Settings: 1/250 @ f1.6 @ 800 ISO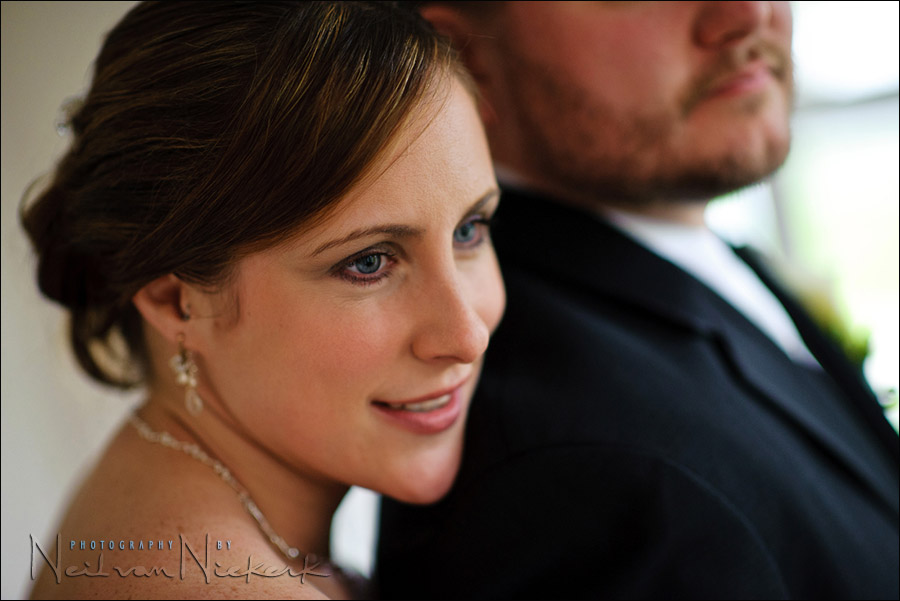 Fortunately, the couple was totally cool and unfazed by the rain pouring down on us all day.
For me, it also helped having equipment I can rely on.
Getting that lighting strike in the photograph there was purely luck,
but here's an article on how to photograph lighting storms