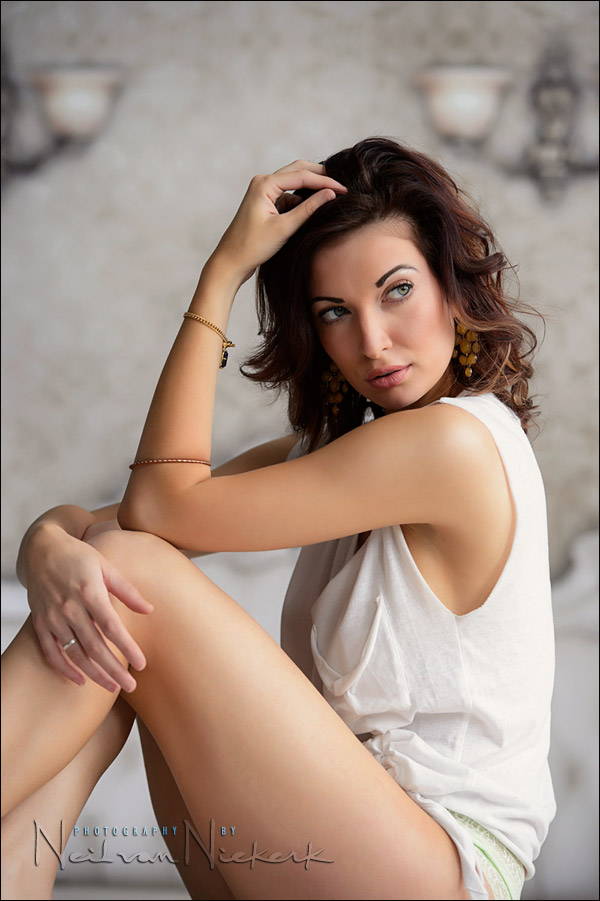 available light photo session in the studio – Elle
During the same photo session with Elle where the aim was for Hollywood Glamor lighting style with video lights, I also wanted to change it up completely with an entirely different look and lighting – an available light photo series in the studio. With so much light flooding into the studio, it was just a matter of positioning Elle into the light. To get away from a blank wall, the background was a backdrop.
And yes, the studio needs more furniture. We'll revisit this territory with future shoots. But even with such a minimalist setting, the photographs came out surprisingly well.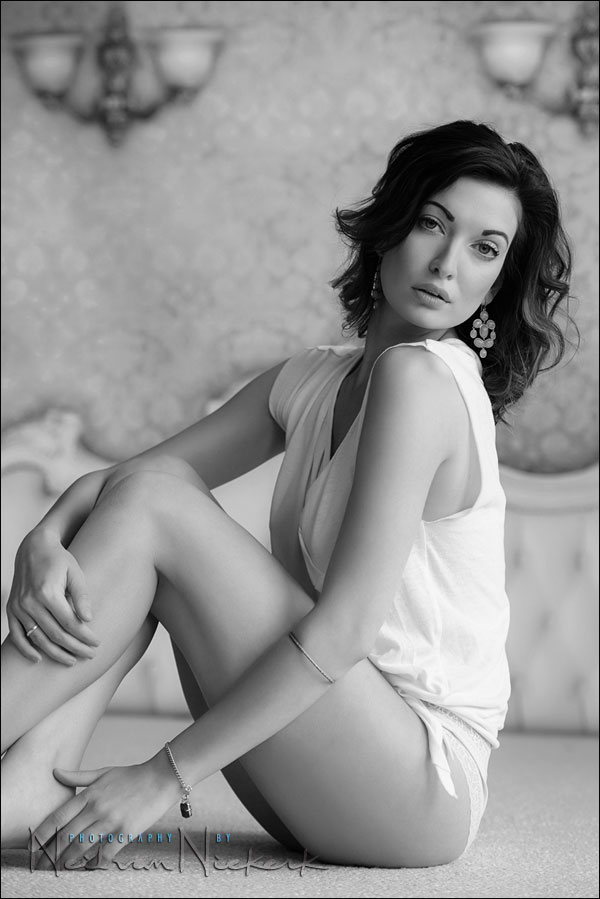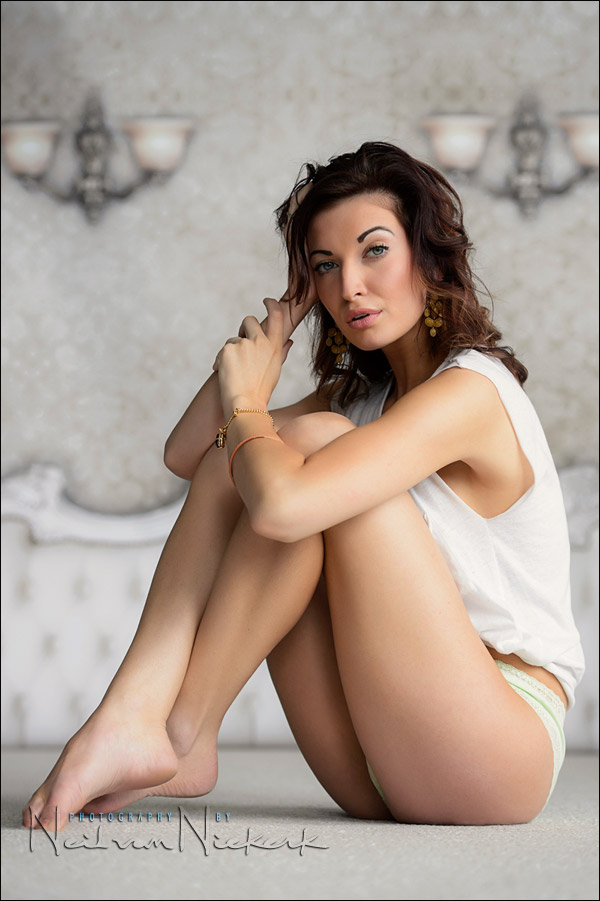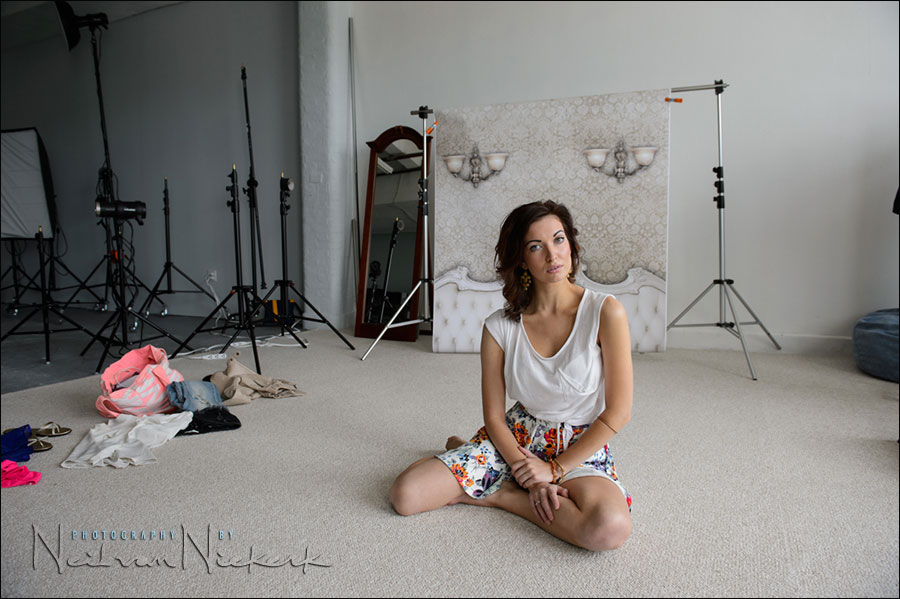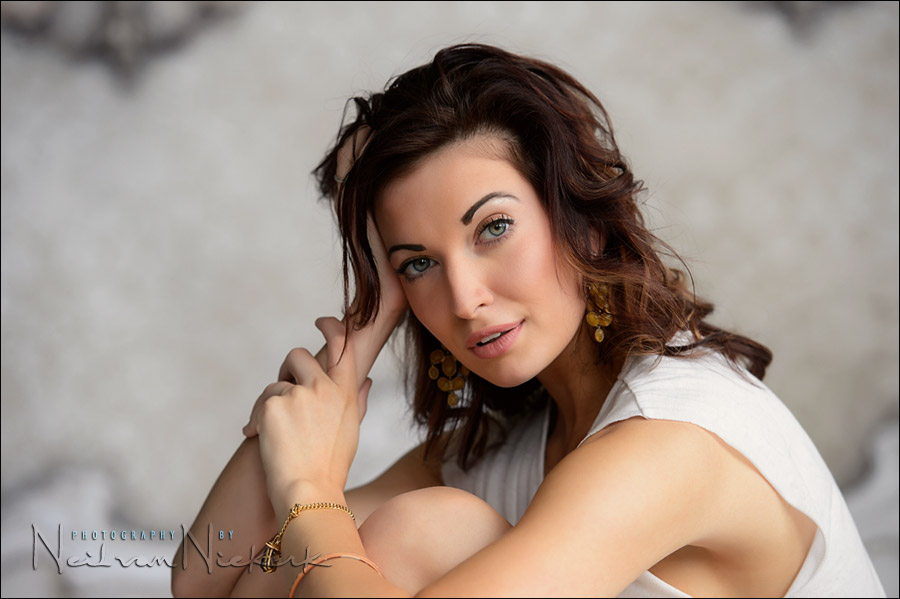 camera settings for all images: 1/250 @ f3.5 @ 400 ISO
photo gear (and equivalents) used in this photo session
Nikon D4
Nikon 70-200mm f2.8 AF-S VR II  /  Canon EF 70-200mm f/2.8L IS II
related articles