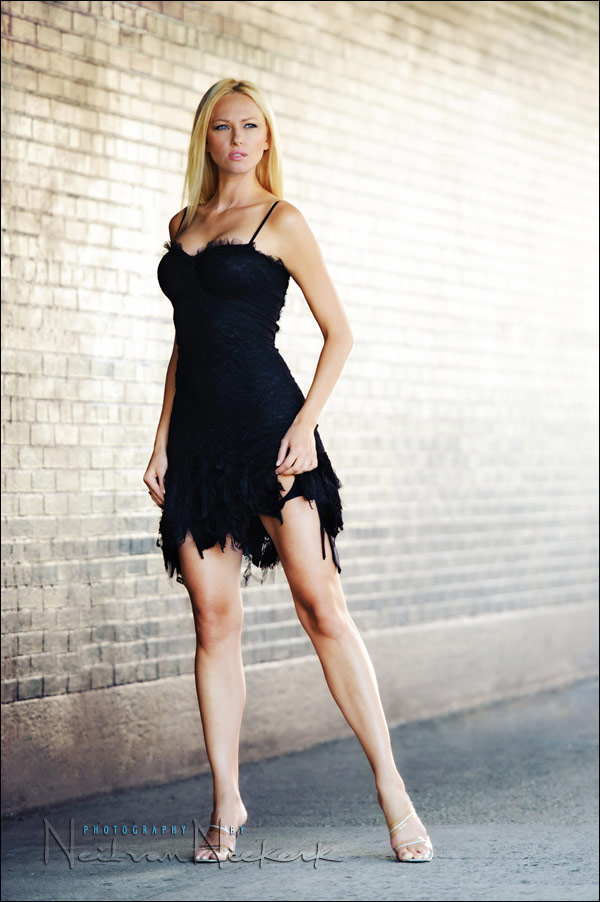 Exposure metering & observing the available light
As a photographer you'll often hear instruction to just "look at the available light". Great. But this advice is also often given without clear examples of what we're actually supposed to be looking at. So let's explore that a little bit using a sequence of images of our model, Aleona, photographed during a recent individual photography workshop.
This is also keeping with the loose theme over the past few weeks, that for a photographer "using the available light" is not a random thing or just a meaningless catch-phrase.
As an example, here is the pull-back shot of the image above. (I did some editing and image sweetening to it, but more about that later.) The light on Aleona is all available light.
Two things to take note of here:
1. we need to be aware of how the available light changes with our position … or not
The wall behind her is painted black, but doesn't necessarily appear as black. At our angle that we're viewing it at here, it becomes reflective and blows out to a golden bright color. Or, as we change position, it becomes more grey.  And finally, a head-on shot shows that the wall is indeed black.
It is the same light. All that changed was *our* position. So in that sense, this relates directly again to the article where I described my lighting setup in photographing a model, Ulorin Vex. By changing *my* position, I entirely changed the way the light appears in the images. A change in *my* position changed the resulting images.
Changing my position didn't change my exposure metering settings for my subject, since the light was coming from a 180 degree sweep around her. But it did change how my background appeared. And this is something we can actually see while on location by actually *looking* at the light, and realizing that the black wall isn't black anymore from certain angles.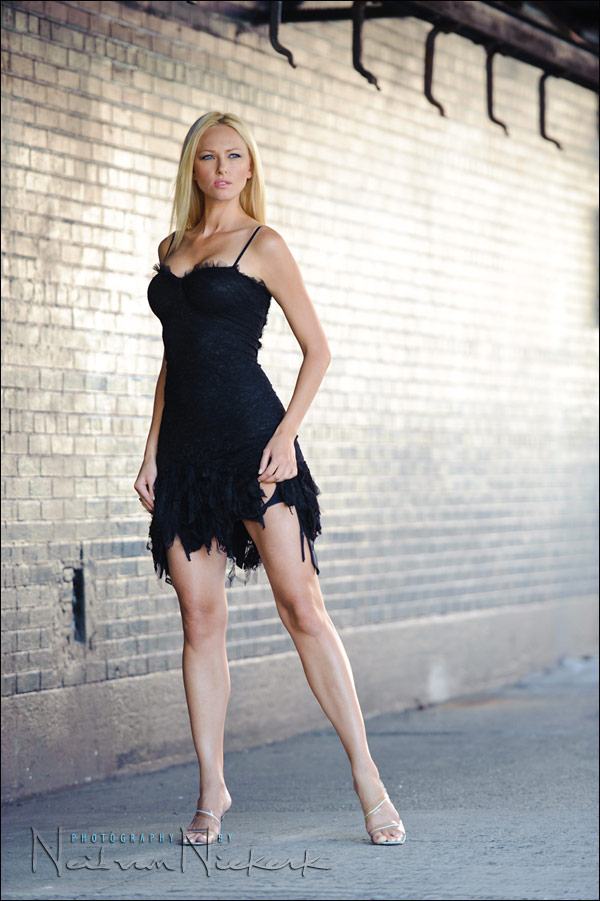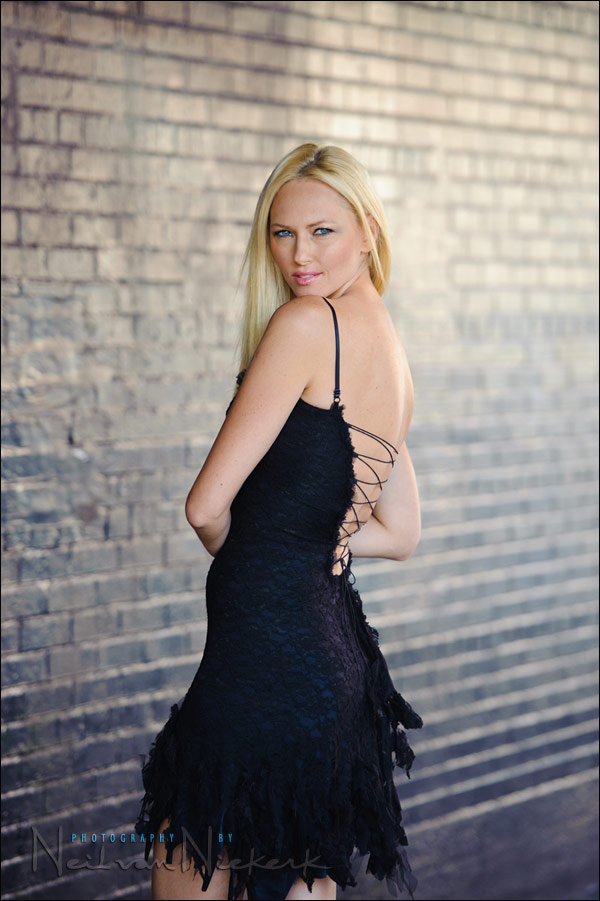 2. exposure metering
The second thing to be aware of here, is that since it is the same light falling on Aleona, my exposure settings don't change. My camera's meter will show wildly different readings … but that doesn't affect me, since I am metering for my subject.
And this comes right around again to a previous article where I photographed Anelisa with the Fuji X100. In that instance as well, by exposing for my subject, I let my background blow out. It gives a specific (and perhaps unexpected) look. But the central idea is that we need to expose for our subjects. Or, decide *how* we want to expose for our subjects.
So, with these three images of Aleona, I can't let my background affect my exposure metering. I have to shoot in manual exposure mode to keep things simple, and keep my background (which varies from deep-black to super-bright) from affecting my exposures.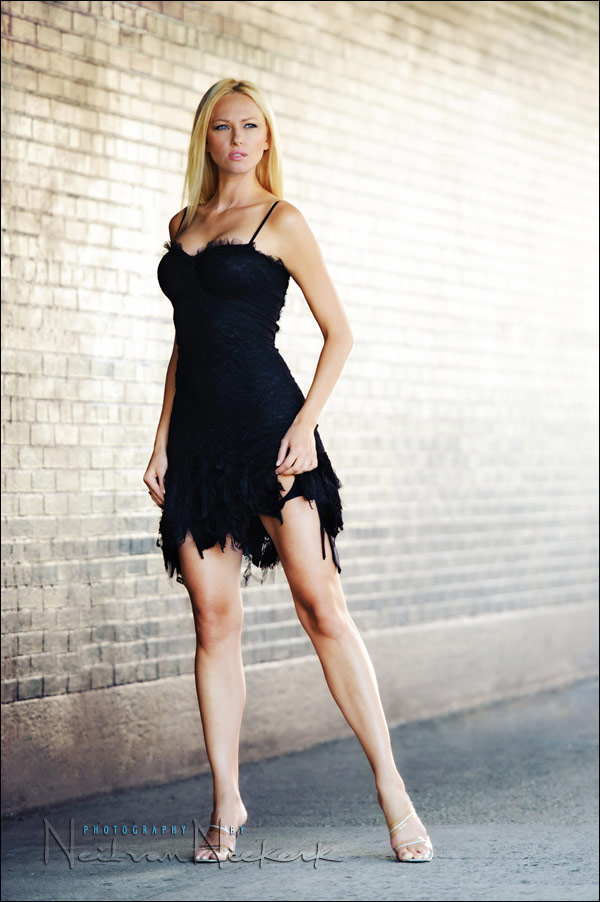 Here is the final image where I cloned out the extraneous distracting elements like the pulley system in the ceiling there. (Aleona is too tall for me to get the angle of view that I wanted, so I had to do some tweaking in Photoshop to get the image I wanted – a simpler image.
camera settings & photo gear used (or equivalents)
1/250 @ f3.5 @ 400 ISO … available light only
related articles