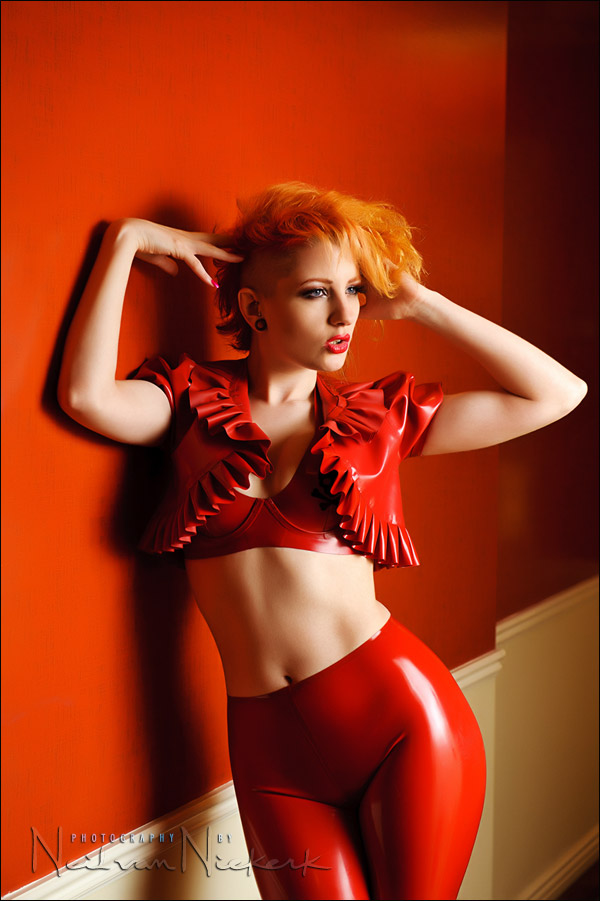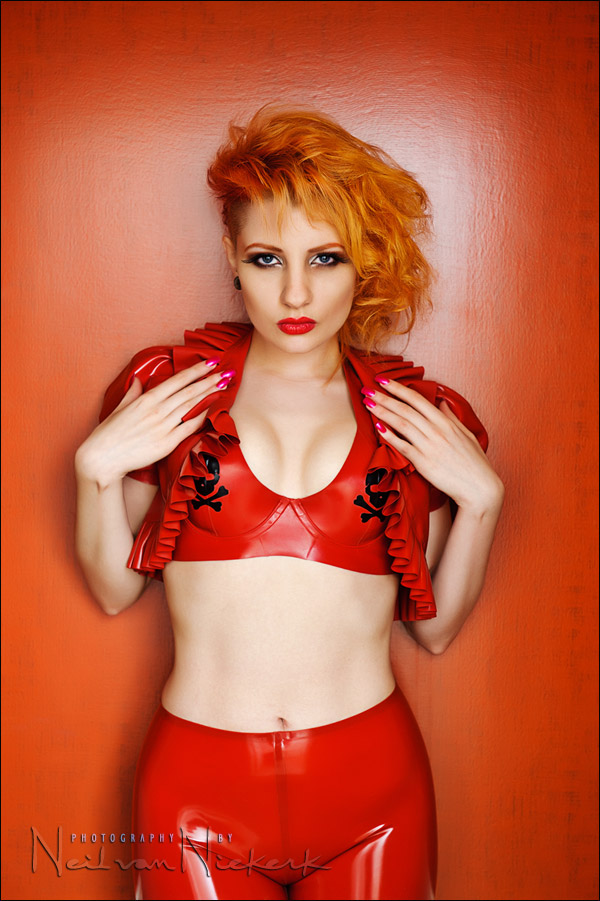 Off-camera flash – Change the light by changing your own position
Ulorin Vex was one of the two models that we used in the recent workshops in San Francisco. Having seen Ulorin Vex's personal site and portfolio on Model Mayhem, I jumped at the chance of working with her again with a photo session the day after the workshops. Working with a model as professional and striking-looking as Ulorin, was an experience.
The photographs shown in this article was from a sequence we did in the passage outside my hotel room. The lighting was surprisingly simple, but I had to improvise with the limited space we had.
Interestingly enough, the two photos shown above had exactly the same lighting. And this brings us to a key concept with light. This idea is true whether you use available light or off-camera flash … or even when you control the direction of your bounce flash.
With those two photos, Ulorin remained in the same spot. But she did change her pose towards the camera as I moved. Why the light is so dramatically different, is that *I* changed my position … and that in turn, changed the direction of light entirely.
It seems obvious stated like that, but I think this idea is something that really is brought home again when two images can look so different. And all that changed was the photographer's position.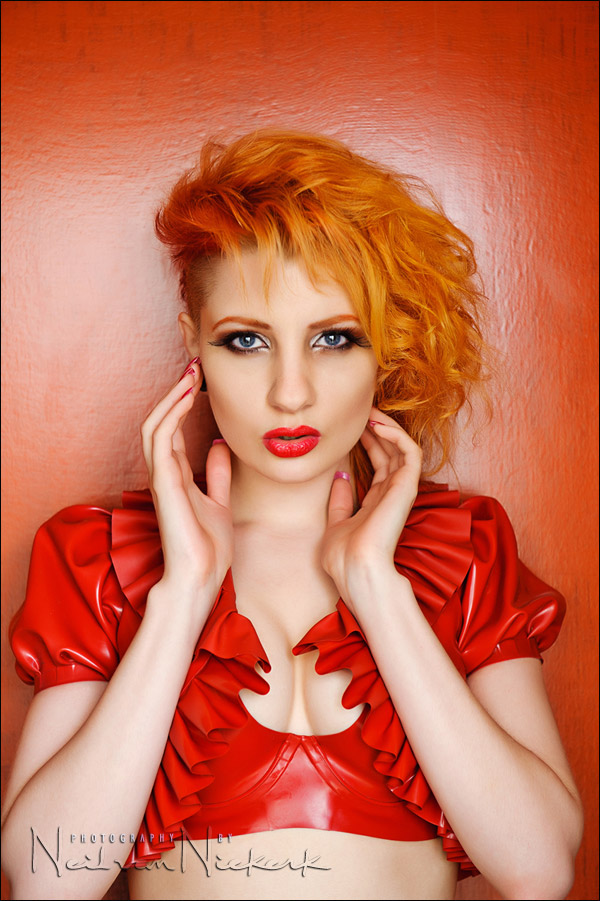 I loved the way the light glared off the wall-paper here, creating an effect that looks somewhat like ring-flash. For these images, I tried to position myself so that the glare spot was directly behind her, giving that kind of halo.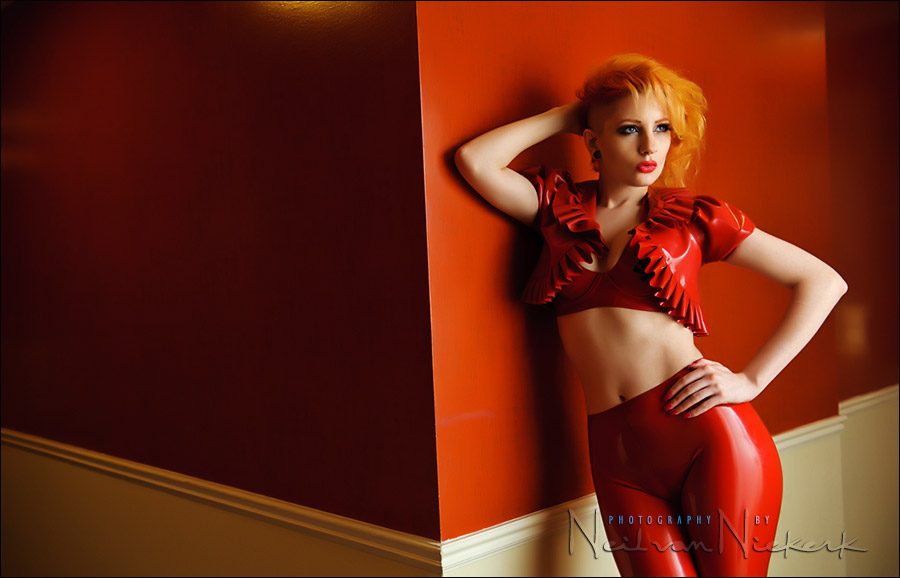 Using the shadowed area behind her as negative space in this composition. I like the balance of it.
Here is the lighting set-up that I used. A single speedlight bounced into the exit stairwell on that floor. Since I had no room to set up the light or especially a softbox, I had to find this spot and prop the door open with my camera bag. I bounced my flash into the left of that area, behind the wall and out of Ulorin's line-of-sight. I wanted to make the light streaming through that doorway as diffuse as possible, and minimize the chance of hot-spots.
The speedlight was controlled via a PocketWizard FlexTT5 on which the flash was mounted. The output of this flash could be controlled as manual flash via the FlexTT5 and AC3 ZoneController on the camera. Very simple.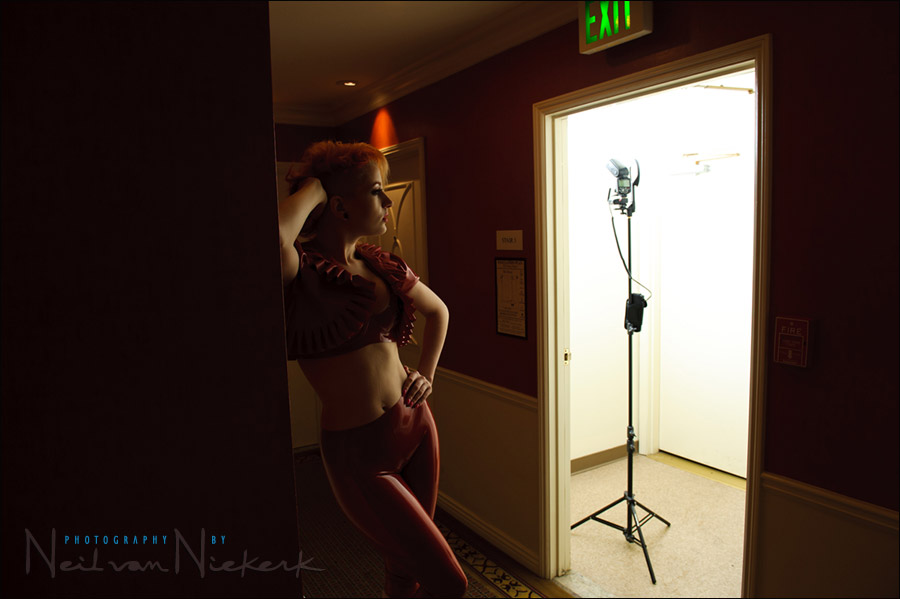 camera settings:
Apertures were either f4.0 or f5.0 @ 400 ISO @ shutter speeds around 1/80
I kept the flash to the same output, but had to change my aperture, depending on my position. The aperture for the 'direct flash' shots was f5 and the other images were all shot at f4.0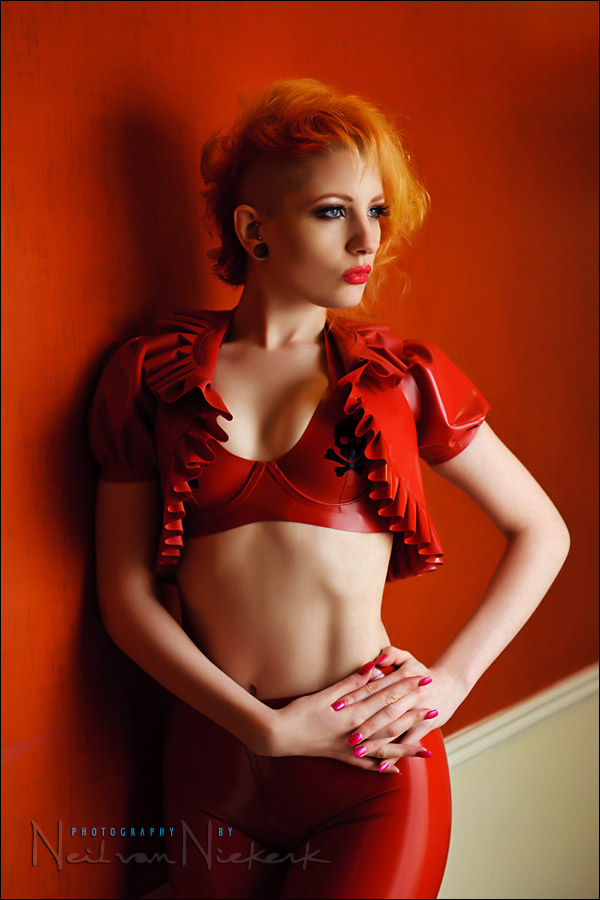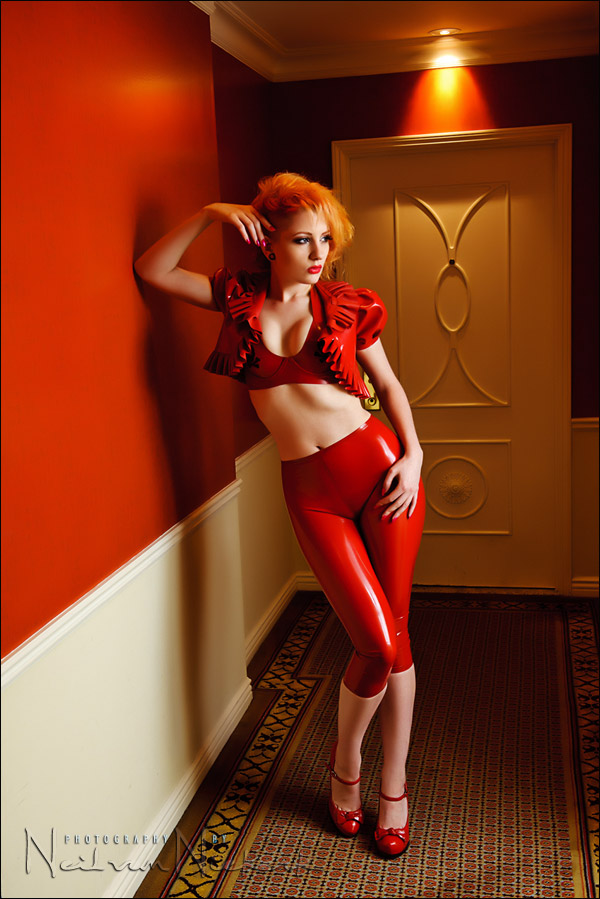 Hopefully this article will inspire the idea that you don't need complex lighting to get striking results. The setting or place where you photograph can be quite simple. In this case, the place was the hotel corridor right outside my hotel room. The lighting needs to complement the idea behind the photographs. Then you just need an exceptional model …
Related articles
Photo gear (or equivalents) used with this photo session