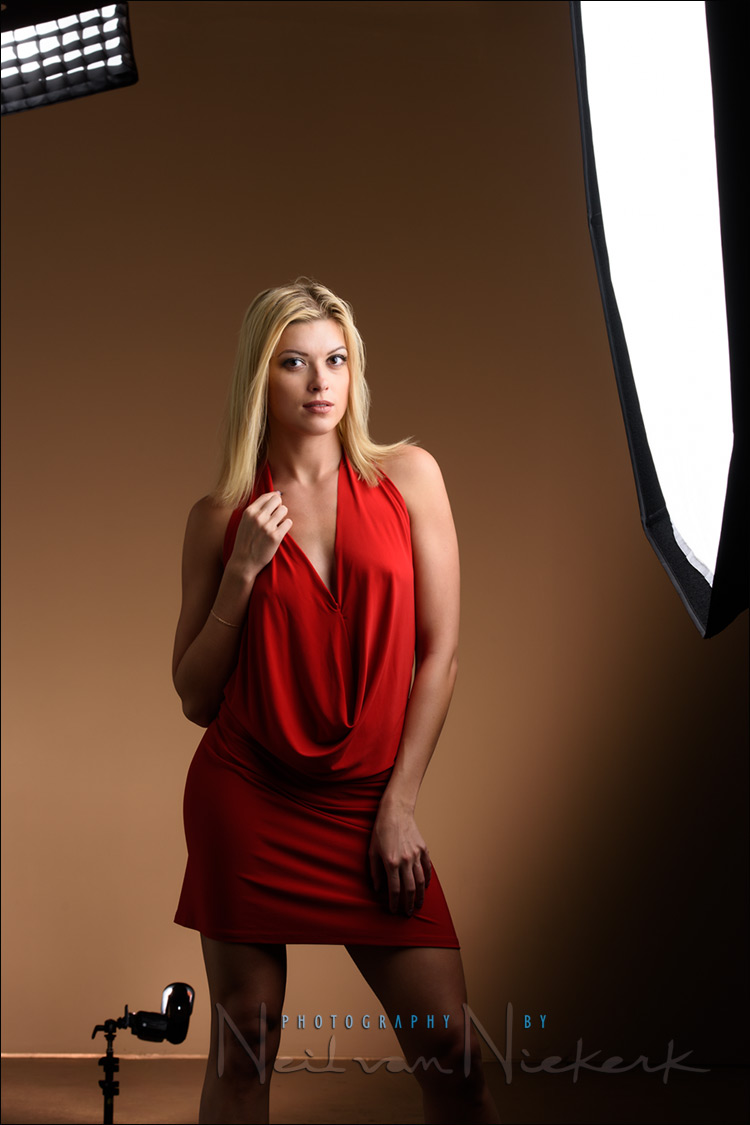 Best photography purchases of 2015
Last year's post on the best (and worst) photography purchases turned out to be quite popular. So many responses! Some needed to vent a bit, and also declare their love for favorite pieces of photo gear. In the same way, looking back over this past year, I'm sure you too are happy with some of your purchases, but inevitably, there will also be those purchases you regret.
For myself, this was the year I decided I was going to calm down a bit with buying new gear – but then, plans change. Looking towards expanding what I do, I had to acquire some more gear to enable these new directions. I know, I know, you're just going to tell me that I was justifying it for myself … but really, I needed all the new stuff I bought! Really. In fact, I'm happy with most of my purchases this year. Here's my list of best purchases, along with some tentative purchases – gear that will potentially open up new avenues for me.
Add yours to the list of Best / Worst Photo related purchases, by posting in the comments section. What photo gear did you acquire which you believe will make a difference to your photography and your business in the upcoming years?
Let's hear from you:
Let us know what photo-related goodies you bought this year which you loved, and those you didn't love as much. Which of them do you think will make a difference to your photography and your business.
To make it interesting, this book on portrait photography was the prize for one lucky winner. Entries closed on Wednesday 29th Dec. Chris with entry #7 drew the lucky number.
Even though this contest has closed, please add your comments – we would all love to hear: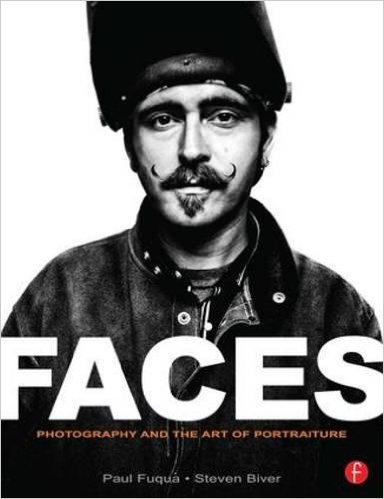 This comprehensive book on portrait photography, contains stunning images. Each image is paired with a lighting diagram, a description of why the type of image was chosen, and then takes you through post-production to put the finishing touches on.
There is a wide breadth of portraits — from street shots to studio shots. The emphasis is on the the techniques used to photograph these striking portraits – all the how-to when it comes to composition, posing, lighting, and even legal and model info.
If you are curious about the premise of this book, you can order it through Amazon USA or Amazon UK.
My best photography purchases for 2015
Many of my purchases this year hinged on new directions that I want to explore with my photography work – time-lapse photography, video, and product photography. They are quite diverse areas – all still propelled by my curiosity about photography and learning more about what this medium is capable of.
I felt I made really good decisions for the most part this year, with nothing I could really say was a bad buy. Pretty much everything was bought with a clear motive.
The only transitional purchase was to side-grade my Fuji X100s for a Fuji X-E2, which I am now selling with my eye on one of the Sony A7-series cameras. What draws me there is the absolutely silent shutter of the Sony a7R II (affiliate). That silent shutter feature is something that is so necessary with quiet events. I cringe every time I photograph a corporate event and my Nikon D4 shutter trips. It's so loud! So don't be surprised if there is a Sony system in my 2016 future!
Some of the items I bought, weren't new to me, but rather gear which helps me maintain what I am doing, or improve what I am doing, such as:
– a fifth Profoto D1 flash for the studio
– a second Profoto B1 flash because they are so easy to use. If ever I had to revert to a back-up during a shoot, using a bunch of speed lights suddenly would've been a pain. So I got a second B1. It just seemed necessary.
Here is my list of a few choice items that I purchased this year that helped me … followed by a description of some of the gear that I bought with the intention of future expansion of my photography work.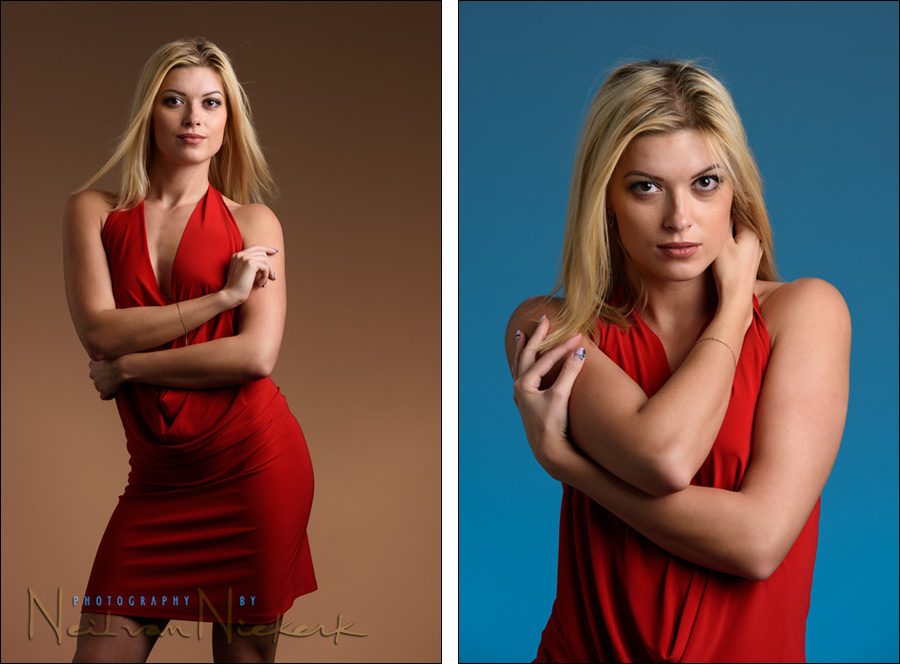 Magmod gel kit and grids
The MagMod flash modifier set impressed me with how easy it was to add a grid or a gel, or swap it out again. Magnets!
The photo right at the top of this pageshows the setup, with a slaved speedlight lighting up the background. The color changes depending on which gel I have on the speedlight. (The back wall is grey, which helps.)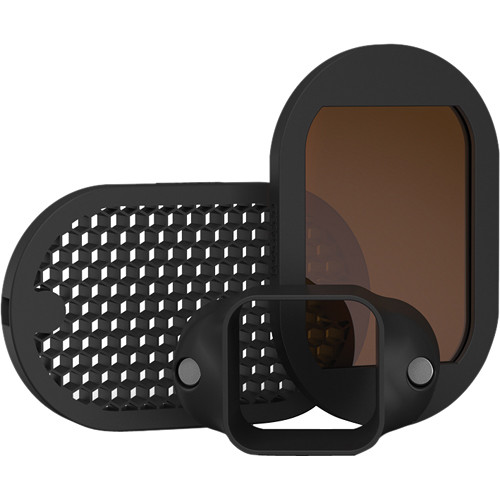 With magnets holding the items together, it is super-quick to change out gels, or add a grid – all to control your speedlight's output and the spread of light. You literally just place the grid or gel, and the magnets snap it into place – and keep it there. Simple as that.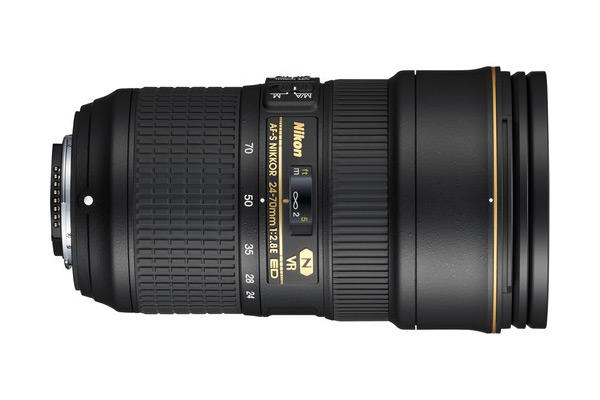 Nikon 24-70mm f/2.8E VR
I love my Nikon 24-70mm f/2.8G VR … as I loved it's predecessor, The Tank as the bulky Nikon 28-70mm f/2.8 was also known. This lens was a huge improvement over the push-pull 35-70mm f/2.8D … yet that 35-70mm lens was the zoom lens that convinced me that there's a real difference between the pro range of zooms, and the consumer range. It was just that much better.
Every iteration of this lens has improved on the previous one. Just how good this one performs in relation to the G (non-VR) optic, I will still have to see in a direct comparison test. But so far, I love it – it is razor sharp. Just as expected. But now it has Vibration Reduction added. It allows me to shoot details at events at slow shutter speeds (to get enough DoF), without much risk of camera shake. Hence, it makes my life easier. A review is coming soon!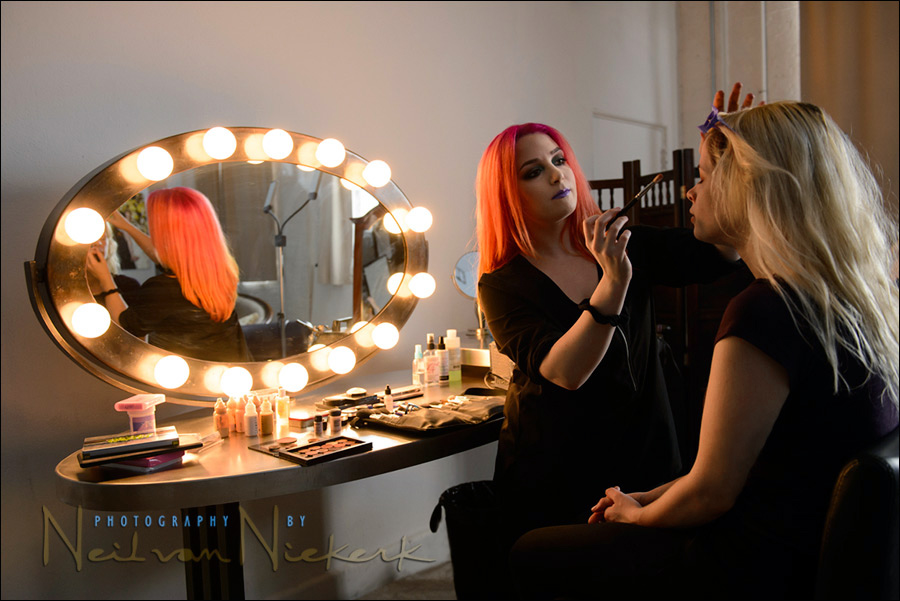 Lighted make-up table for the studio
I attended a huge photography studio auction in New York, and among the thousands and thousands of items, there were some lighted tables for make-up and hair-dressers. I really needed one for the studio … and I was able to snag one of the last two tables for a mere $300. Not bad! It did cost me nearly as much for the truck rental, etc, to get it to my studio. But still, a very good price for this massive table. It makes a huge difference in the use of the studio. This table featured in a recent article on Boudoir photography with a Hollywood glamor feel. As a side note, I do offer my studio as a as a rental studio, if anyone is interested in taking on some studio projects of their own.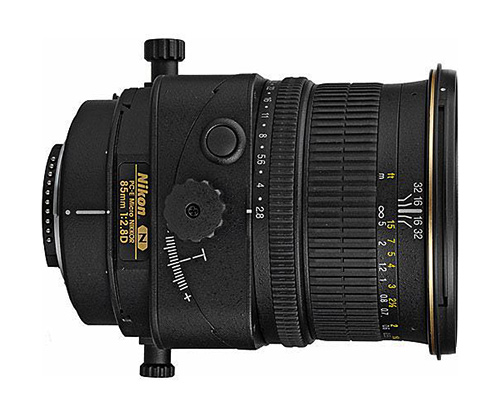 Tilt-shift lenses are one of those items, which, for certain needs, nothing else will quite suffice. I bought the  Nikon PC-E 85mm f/2.8D micro tilt-shift lens with a specific goal in mind – getting the required depth-of-field with product photography.
Working at close distances to items on a product table, you can't always get enough D0F just by stopping down. Even f/32 won't cover the DoF if your item is placed at an angle, or if you are photographing a staggered group of items. With a tilt-shift lens you can tilt part of the lens so that the plane of focus shifts … and give you more depth-of-fieldaccordingly. If this sounds like voodoo to you, it is! Optical magickery via the Scheimpflug Principle.
Now that I have this toy (and a white infinity curve product table), I need to put it to good use. We'll add that to my list of stuff I want to do in 2016.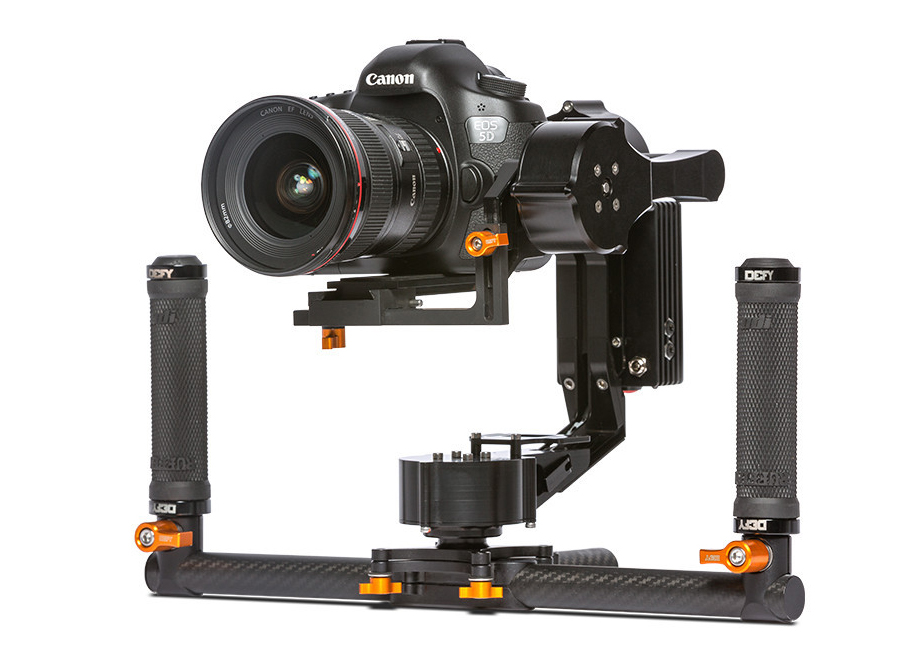 Defy G2x gimbal
The convergence between photography and video happened when DSLRs adopted video recording as just one more feature that you can expect as a given. Recently, the price of gimbals – stabilized hand-held support for cameras – dropped in price to where it is accessible to any serious videographer. You don't need a Hollywood-sized budget anymore for stable video movement! They are priced now such that gimbals are going to become standard pieces of gear for videography.
I decided on the Defy G2x gimbal, as described in this post – first steps in shooting video with a stabilized gimbal. It is a very cool piece of camera gear. While there is a learning curve, it easily allows you to create video segments with smooth movement.
Here is another clip – one of the first times I properly used a gimbal. Even with just a little bit of practice under the belt at the time, I think it looks pretty good!
[ For more videos, follow me on Vimeo / YouTube ]
Of course, acquiring this gimbal had a knock-on effect in the gear I needed to make this work. I started off with my Canon 6D and Canon 16-35mm f/4 IS combination (affiliate). The one challenge with a zoom on a gimbal, is that when you change the zoom length, the glass elements inside shift position … and the gimbal is unbalanced again. Not such a huge issue with a stabilized gimbal, since it can take up some of the slack – but it does work harder when it has to fight against the center of gravity of the camera & lens combo.
I then settled on a Nikon D750 and Nikon 20mm f/1.8G combination (affiliate) for specific reasons. That lens is razor sharp, and has very little distortion.  The main reason I went with the Nikon and prime lens combo, is that the Nikon allows 1080p video at full-frame, and with the DX crop. This meant I could shoot video with the 20mm lens, which then effectively becomes a 30mm lens … all without unbalancing the gimbal!
BTW, If you want to argue the point about the 20mm lens effectively becoming a 30mm lens on the crop-sensor, join us here instead: Full-frame vs Crop-sensor comparison : Depth-of-field & perspective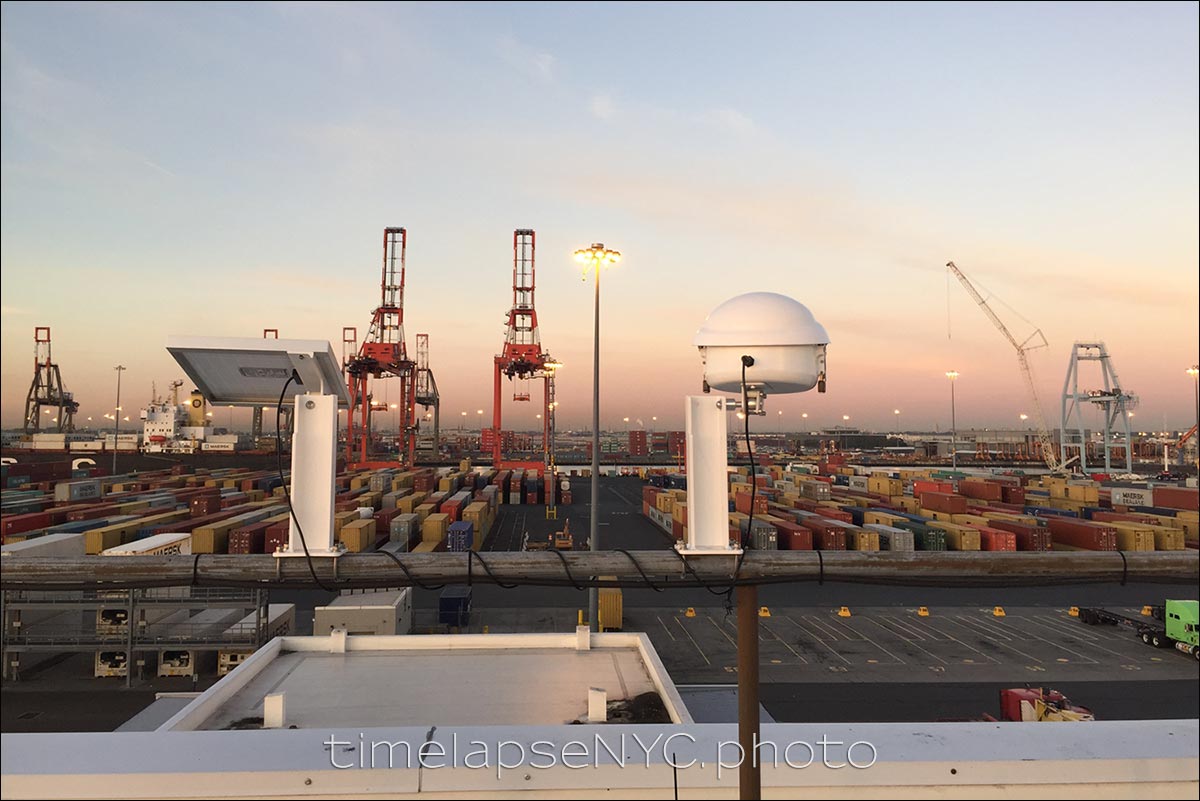 Various items for time-lapse photography
On the topic of acquiring gear with the eye on exploring new areas of photography, I expanded the time-lapse gear I have. In the photo above is a long-term time-lapse rig set up on location to photograph construction work. The white dome on the right is the waterproof housing which holds the camera and triggering system and battery. The white object on the left is the solar panel which powers this rig indefinitely. Very cool. But how this long-term investment in my business will turn out … only time will tell.
I also upgraded the motion controller of my Dynamic Perception dolly to digital controllers instead of the annoyingly inconsistent analog controllers. What a difference the accuracy makes! I also bought the Dynamic Perception Tilt / Pan controller for rotational time-lapse. I recently posted this test clip: Rotational time-lapse video (example)
Right before Halloween this year, Google Photos constructed a pumpkin patch in Times Square. Above is one of the final time-lapse sequences I photographed during the night. Of the total of 20 time-lapse sequences shot of the entire event as they built the pumpkin patch, two were finally used as a very brief intro to Google Photos' promotional video. Yes, all of 3 seconds! Still, I'll take it as an achievement.
---
Your turn!
Let us know what photo-related goodies you bought this year which you loved, and those you didn't.
Related articles