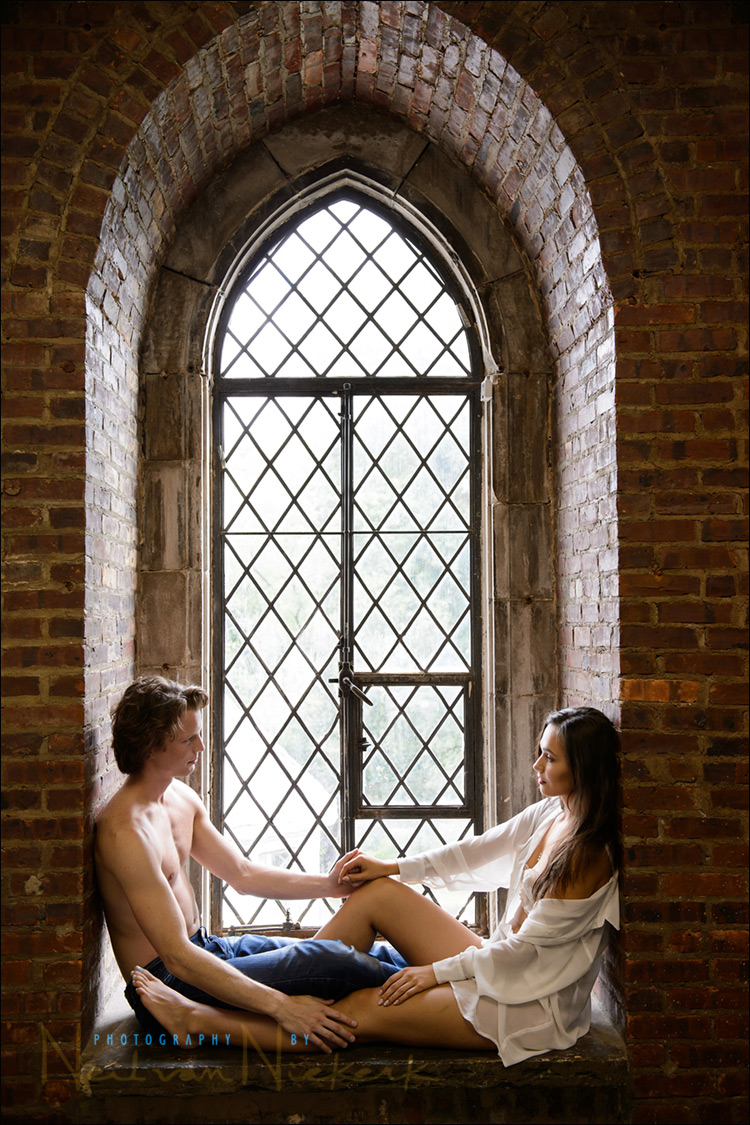 Boudoir photography: Couples boudoir – gesture and connection
With portraits of a couple, the way they connect with each other is often the main factor whether the image is compelling. It could be through gesture and touch. The gesture might even be subtle – if a couple snuggles in, they don't have to look at each other – it's entirely possible to give that sense of connectedness, even with a downward glance. As long a it looks like they are concentrating on each other or responding to each other, it works.
With the image at the top, Olena and Austin are directly looking at each other, hands intertwined and legs touching. Connection clearly there.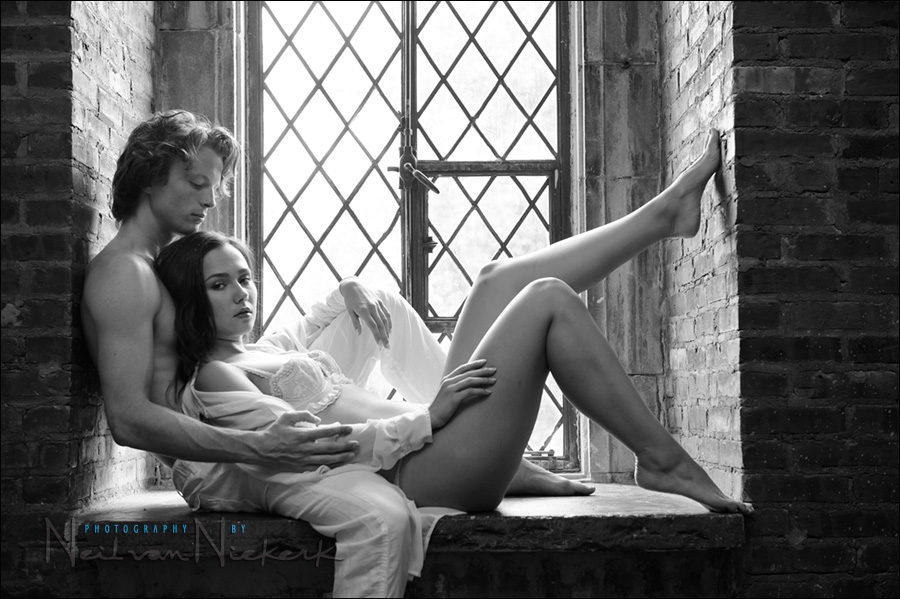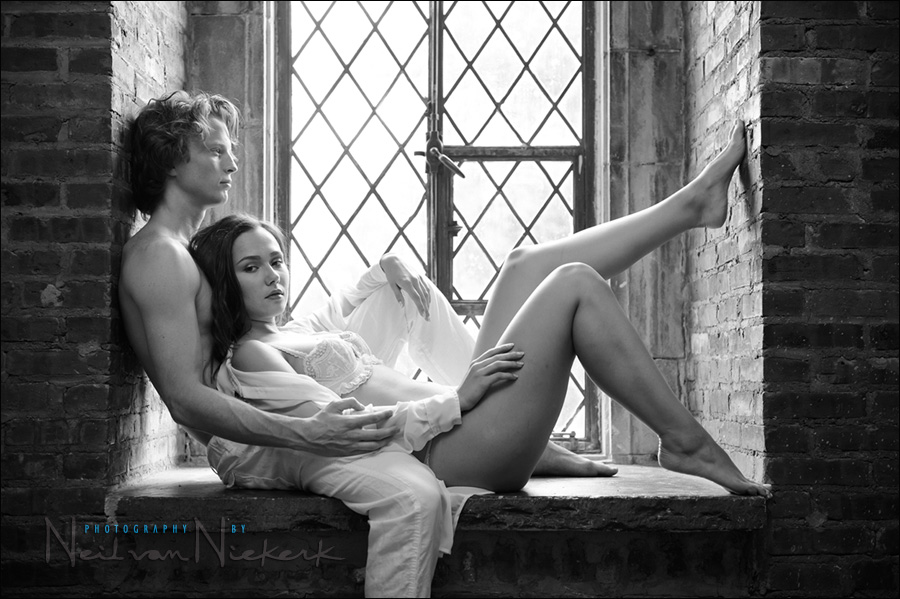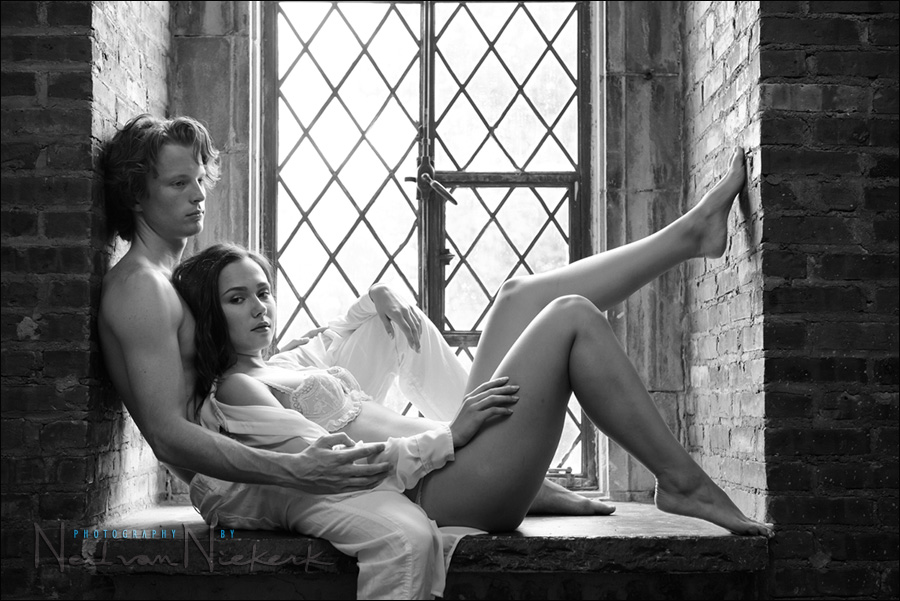 Compare these three images – there's a definite sexiness that exudes from the couple, but only in first image where Austin's chin touches Olena's head, does the connection really kick in. He need not look at her for him to appear attentive. But with the distant gaze in the middle photo, the connection is lost – it just looks like he wants to be elsewhere.
In the last image, the connection has been (somewhat) regained. I had asked him to drop his gaze so he doesn't appear to be looking away.
This instruction, "just drop your gaze", is one that I frequently use. It somehow seems more clear to people than telling them to "look away, or look down'. The instruction to look somewhere, is too specific, but telling them to change the direction of their gaze, is more easily understood.
Photo gear (or equivalents) used during this photo session
The main image at the top, with them facing each other, is just available light.
The three subsequent images, with Olena leaning into Austin, most of the light here are just window-light streaming in. But I did add a touch of light from a speedlight in a gridded soft box. The pull-back shot here was taken with different settings, so the flash dominates here. We have options.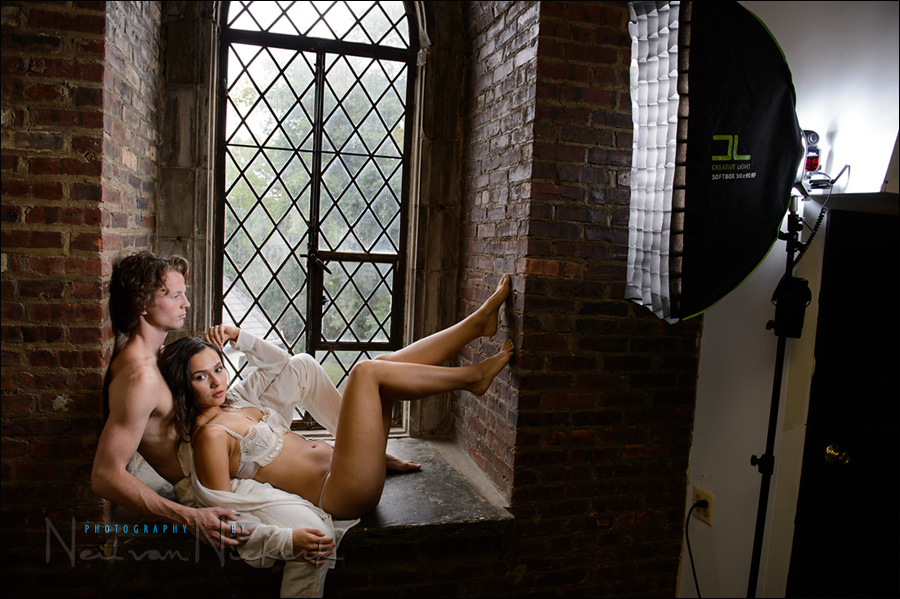 ---
---
Related links
---
Books on Boudoir Photography
---