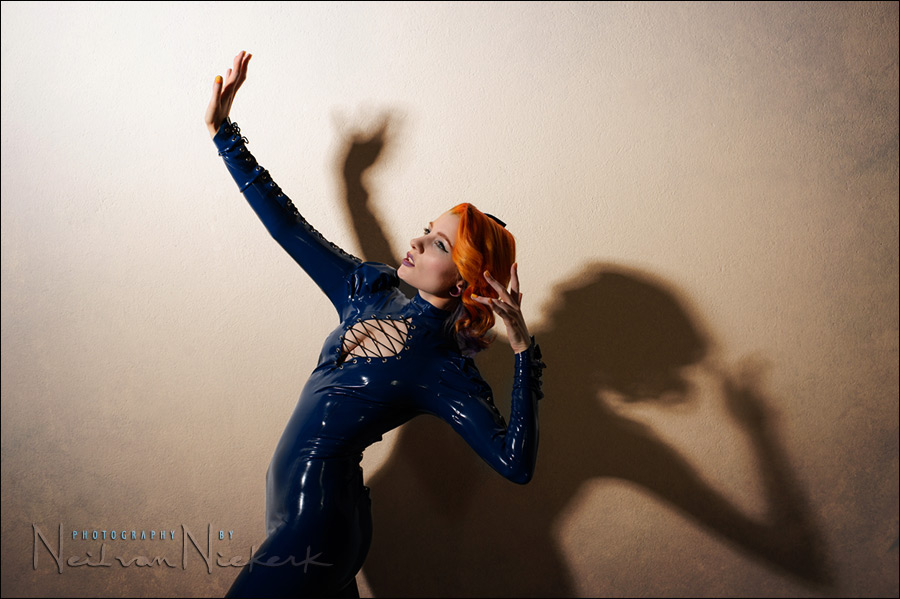 Harder light sources in the studio – Flash & Continuous light
With the recent photo session with Ulorin Vex in the studio, I played with variations of using harder light and using shadow as part of the image's composition. The first setup was similar to a previous photo session in the studio with Anelisa:  smaller light = dramatic light. Ulorin Vex easily fell into poses well suited to this idea of using the shadow as part of the image's design.
For this final image, I used a textured overlay to enhance the sun-drenched look. I also wanted to hide the texture of the wall a bit by cloaking it with the Photoshop texture. I used a warm colored texture, to echo the color of her hair, and which then also was a complement to the blue dress. The color also took away some of the starkness of the image.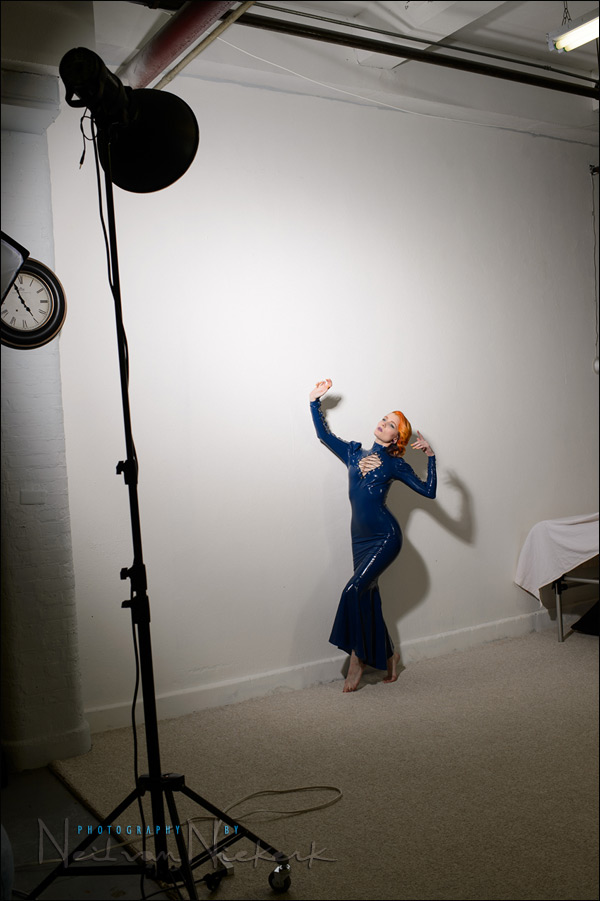 The first setup was with the Profoto D1 Air 500 Ws studio light (affiliate), and the Profoto 50 degree Magnum Reflector (affiliate), to concentrate the light-beam. The large magnum reflector causes the shadow to break up into softer edges. The non-texture version shows this better perhaps.
Camera gear & lighting (or equivalents) used for this 1st sequence
Nikon D4 :   1/200  @  f/5.6  @  100 ISO
 Just to mix things up a bit, the Westcott Spiderlite TD6 (affiliate) was used for the next sequence. Continuous lighting – Daylight balanced fluorescent lightbulbs. I took the baffle off the 1'x3′ softbox to give a harder edge, but the softbox does spread the light and softens the edges.  
On a side-note: One thing I noticed here, is that the light from the Profoto is much cleaner and it was easier to get a nice skin tones in post-processing the files than with the Westcott Spiderlite and daylight balanced fluorescent bulbs.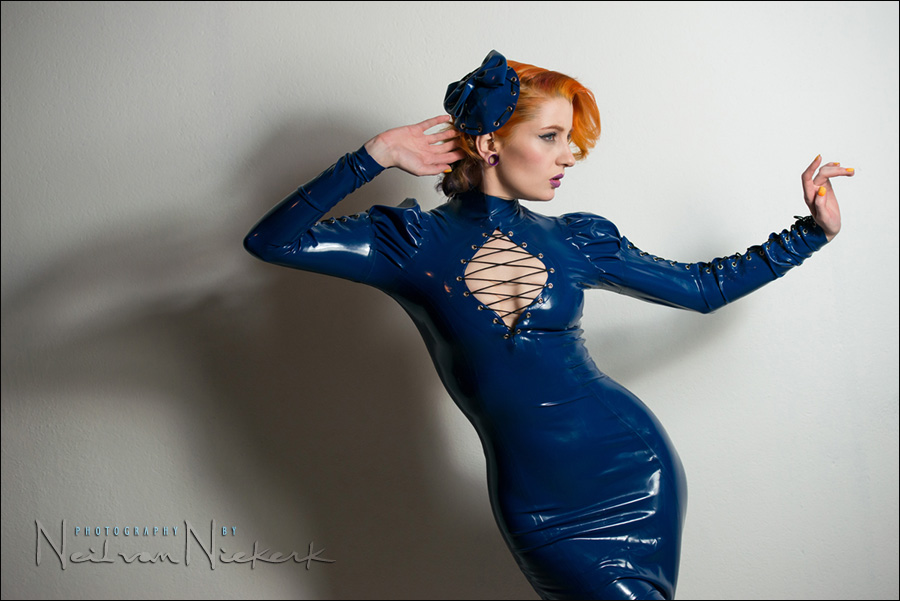 Camera gear & lighting (or equivalents) used for the 2nd sequence
Credits
Model:  Ulorin Vex
Make-up artist: Nicole Whitehall
Hair dresser:  Karla Serrano
Related articles