On-location portraits – When simplicity counts
This is one of those images – a portrait which is simplicity itself – and yet there is something about it, with Anelisa's riveting gaze and her pose, the muted complimentary colors – and the photograph just falls together somehow in a way that makes it one of my favorite photos that I've shot in a while. Even the lighting is simplicity itself – an off-camera flash in a softbox. But this didn't need anything more complex than that.
Perhaps it is the juxtaposition of the rough texture of the wall, and the soft look of her skin that gives this image some of its impact. I'm not one for (over) analyzing photographs to figure out why they work – I much more prefer that the photograph's impact comes from an "I just like this" level. I took several compositions, but preferred this off-center horizontal version.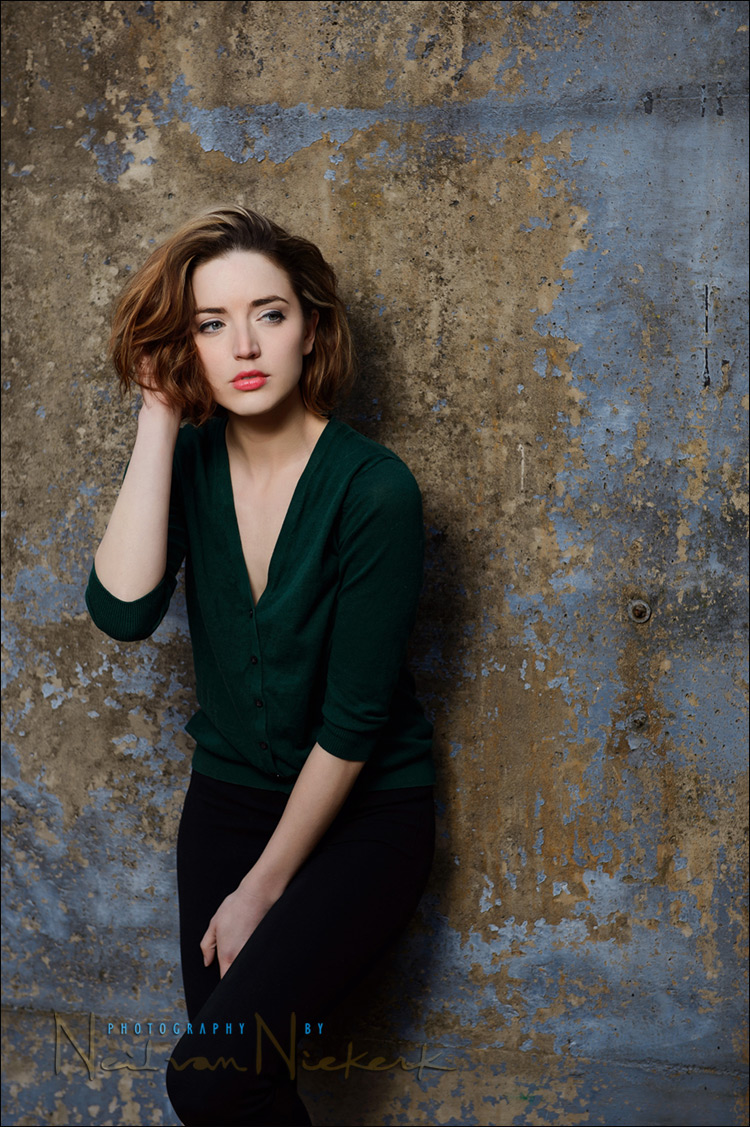 It was taken during a recent flash photography workshop, the first one held at my photography studio in NJ. The technique is the same as described in this article – add off-camera flash for that extra bit of drama – (w/ Olena) – where the off-camera flash gives some of the punch to the image with soft directional light.
camera settings:  1/250 @ f/5.6 @ 200 ISO … TTL flash
Photo gear (or equivalents) used during this photo session
---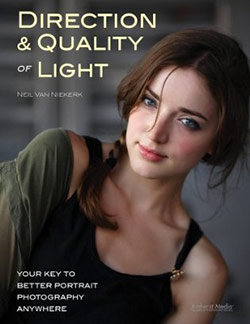 Direction & Quality of Light
I wanted to distill the essence of what we, as photographers, work with – light! Before we can truly grasp on-camera flash and off-camera flash, and really, any kind of photography, we have to be aware of the direction and quality of light. We need to observe the light that we have, and then decide how best to use it, or enhance it.
With this book, I try my best to share those "aha!" moments with you, and I do believe this book can make a difference to your photography.
The book is available on Amazon USA and Amazon UK, or can be ordered through Barnes & Nobles and other bookstores. The book is also available on the Apple iBook Store, as well as Amazon Kindle.
---
Post-processing
I changed up my usual post-processing for this image. After the initial skin-retouching I normally do, I ran the usual Photoshop plug-ins as a self-made action. This runs Shine-Off and Portraiture on different levels at reduced opacity, as described in the retouching for portraits, I combined these levels, and the layers were merged to become the new Background level.
Related articles