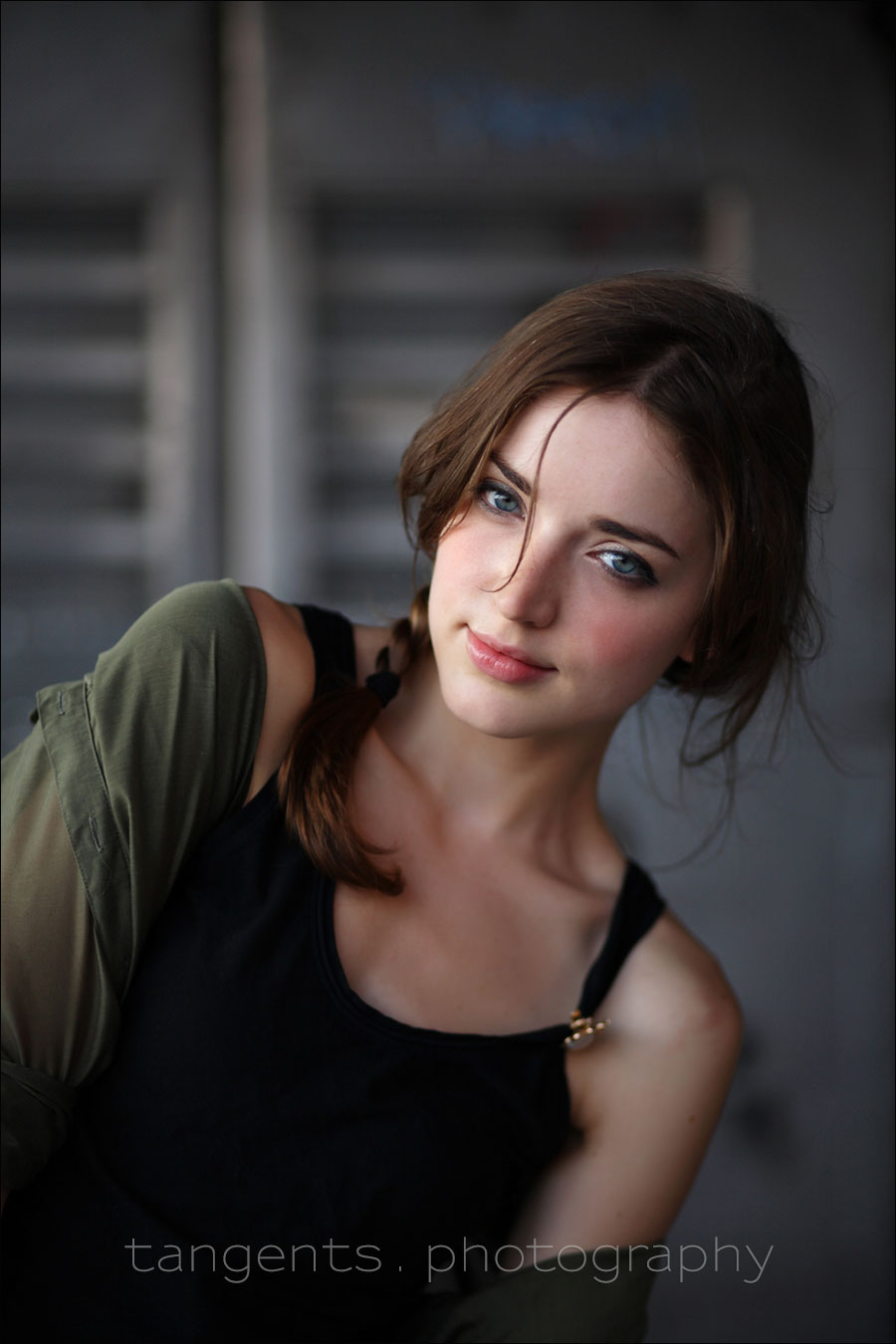 An occasional muse
It is exactly 10 years today, March 21, since the first time I photographed Anelisa. She responded to a casting call for someone to model at one of my photography workshops. She had a magical quality and was supremely photogenic … and since then Anelisa has been my occasional muse. She is usually the first one that I contact when I need a model at a workshop. I posted photographs from that first session in this article – Effective on-location portraits. Over time I have worked with Anelisa numerous times, and she has also appeared on the cover of two of my books: Direction & Quality of Light, and the revised edition of On-Camera Flash Photography.
The photo at the top is one of my favorite photographs of her. It was taken during a photography workshop in New York. I was explaining Short Lighting vs Broad Lighting, and how this applies to available light photography, as well as studio lighting, as well as off-camera flash. The photo was taken using available light only, using an 85mm lens – my favorite portrait lens on location when you need to show some of the environment.
---
---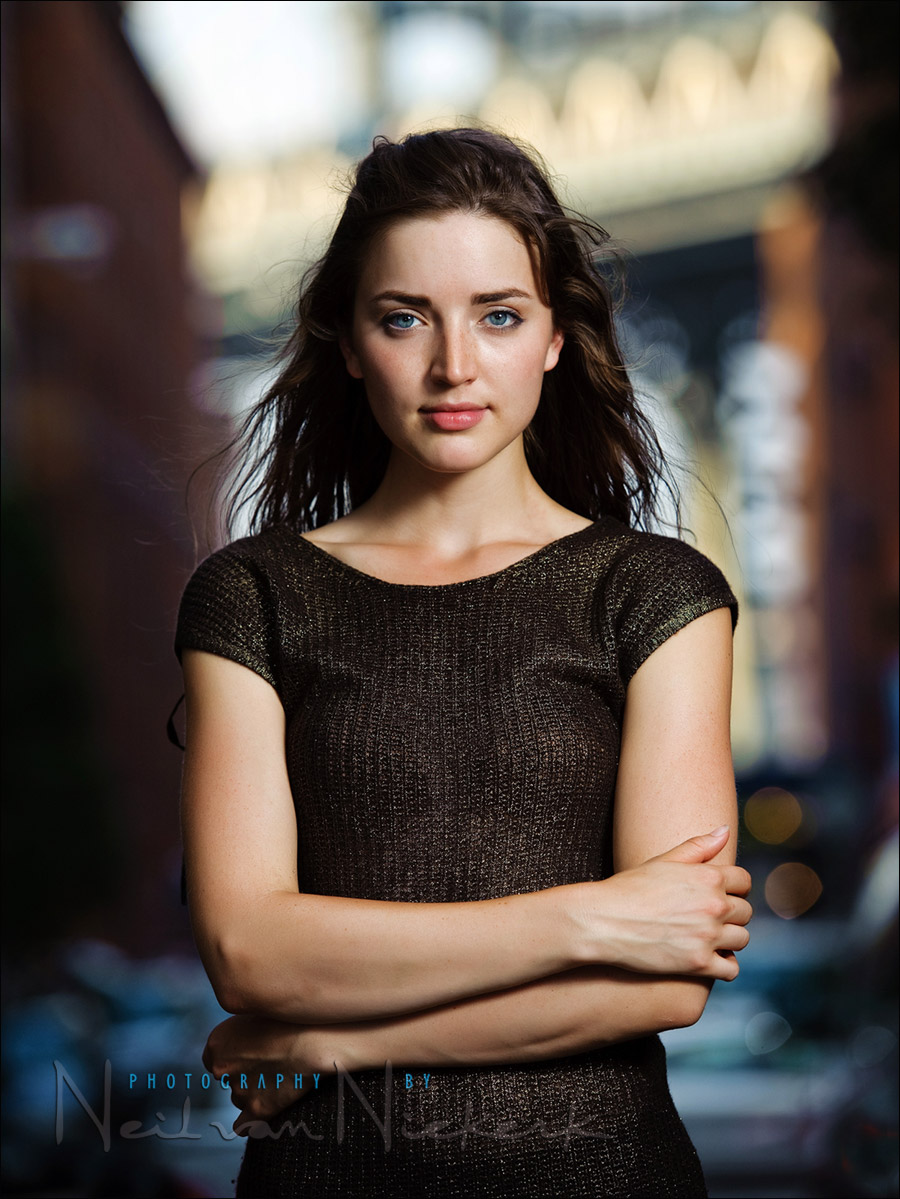 Being a great model, in my opinion, has less to do with unusual beauty, and more to do with personality. The indefinable spark. Being a great model relies on the person being able to project something. I think that the best models tend to be actors in some sense in that they project something into the photograph – a look, a feeling, some emotional gesture. Something that the viewer can connect with in some way.
For me, the best models that I have worked with, have one thing in common – they take direction very well. Even if their posing skills are on point, I might still want to micro-adjust a gesture, or a hand. Or rotate their body ever so slight. The best models can do this – slight changes, without changing the pose itself. I've experienced models that "do their own thing", and keep moving. While this works in some situations where you might want something more fluid in movement, it most often is counter-productive. A model needs to know how to hold themselves … and then slightly change the pose if needed.
More details about this photo – Shutter speed, Aperture and ISO.
---
These two photos might well be my favorite photographs that I have taken of Anelisa. They were taken during one of the sequences for the review of the Profoto B2 flash. Part of what I love about this photo above is that, aside from very minor skin retouching, it is straight out of the camera. That's the way it looked at the time. The unusual effect is simply due to the shallow depth-of-field of the Sigma 35mm f/1.4 DG lens (B&H / Amazon), used wide open.  And of course, the lighting is with the Profoto B2 flash  (B&H / Amazon).  You can see more photographs in that review article.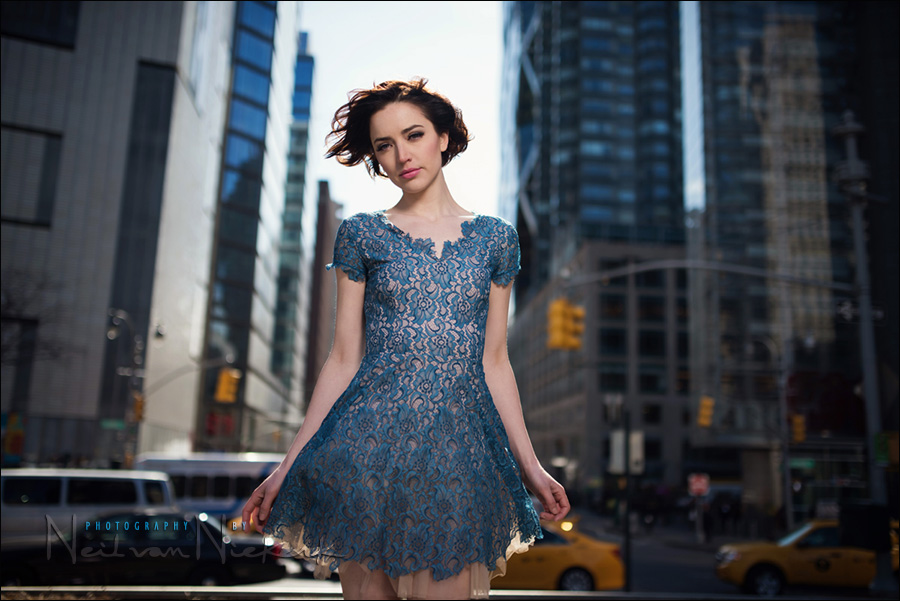 ---
---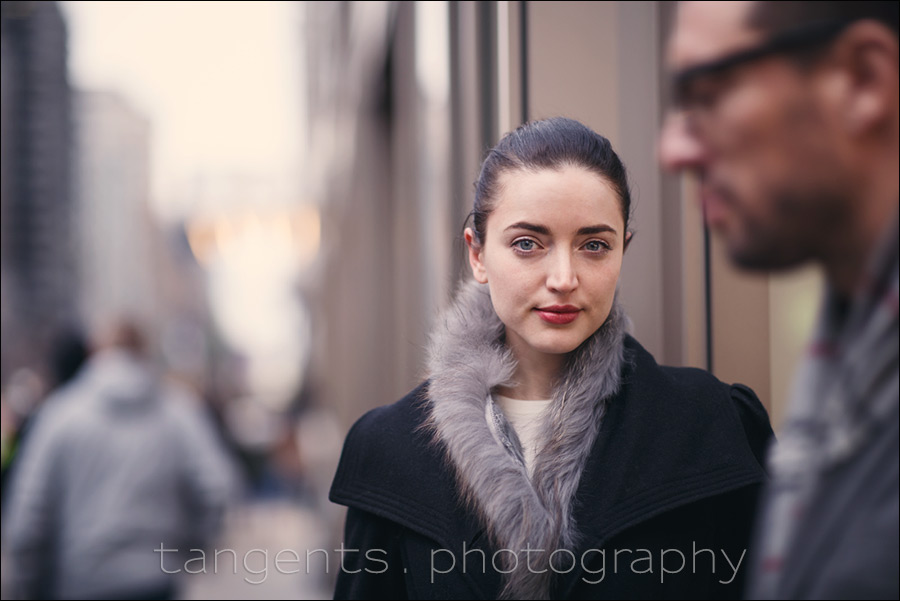 While this is slightly self-indulgent, I wanted to post this as a minor celebration of a long-term working relationship with a wonderful model and friend. And of course, I look forward to many more such photo sessions and workshop experiences with Anelisa. More to come!
Other articles on the Tangents blog with Anelisa.