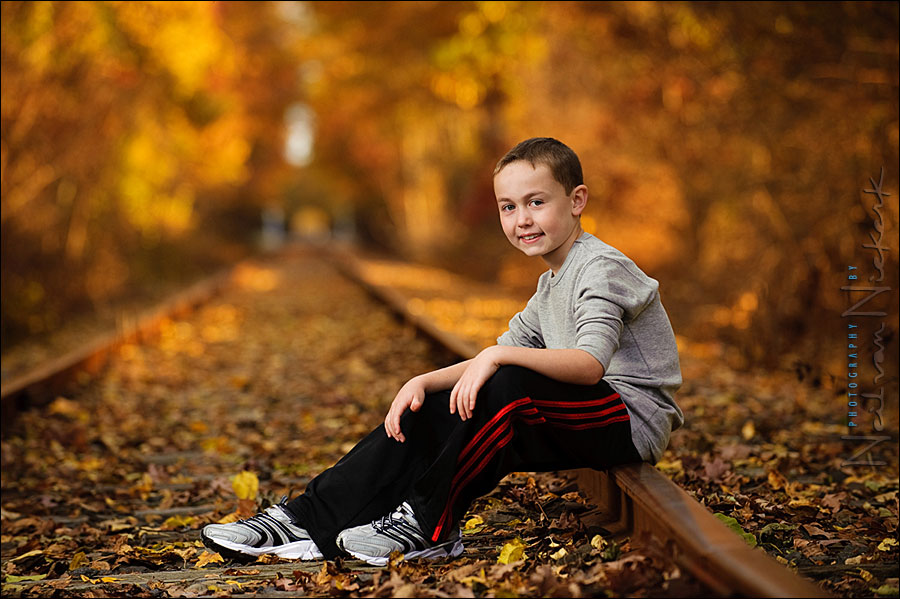 photography tip: using a zoom lens
It was a busy weekend again, with a wedding and a portrait session on Sunday.  From the photo session on Sunday, here's my favorite image of the day.  I just love the way the background appears in this photograph.  The bokeh of this lens is just wonderful.
camera settings:  1/250th @ f4 @ 400 ISO
The camera used was the Nikon D3, (B&H), and the lens was the 70-200mm f2.8 VR , (B&H).
A telephoto zoom like this, or the Canon 70-200mm f2.8 IS, (B&H), is essential for this kind of portrait work.
That image is typical of the separation you can create between your subject and the background, by zooming tighter.  Here I was zoomed to 170mm .. for no real reason than I liked the perspective at this point.  I had a comfortable working distance in that he could listen and see any instructions I gave him on how to pose … yet the perspective is nice and tight.
Lighting is exactly as described on this previous post on off-camera lighting, where I used the Q-flash's wireless TTL system.  The Q-flash was held to my left, and at about 45 degrees to the boy, and diffused with a softbox.
My choice of settings was for the background exposure, and I was at maximum sync speed for a very specific reason.  In using TTL flash, I was able to control my background exposure from my camera, by changing my aperture and ISO as needed .. while remaining at a high enough shutter speed.
And that's it.
---