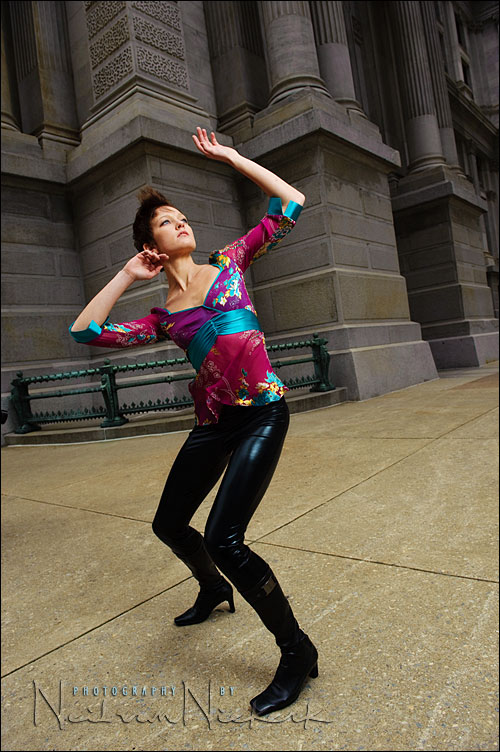 recap: photography workshop – Philadelphia (2009)
One of the final workshops for 2009, was the one held in Philadelphia in the prestigious Ritz hotel!  Working inside the  hotel and the surrounding areas, provided us with some stunning backdrops while photographing our models. Still staying with the updated format with the flash photograph workshop, if I am guided by the response by those who attended, then the workshop once again appears to have been a hit. I had a great time as well, and I am sure there will be a few interesting photographs surfacing again.  Thank you again to everyone who attended, as well as our two models.
And as always with a report-back on a workshop, I like to add a little bit of useful info for everyone else.  Some technical info, and the thought-process about the camera and flash settings used in the image above: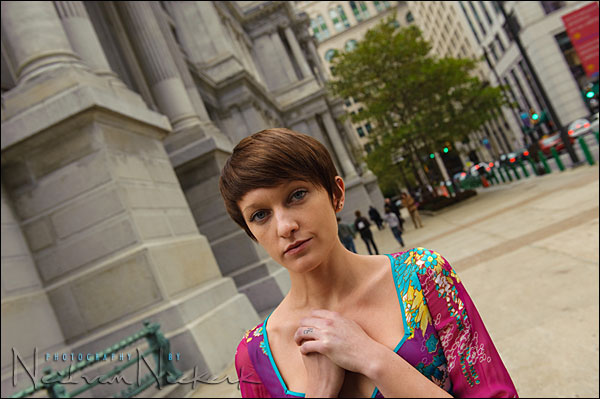 With an idea in mind of how I wanted to position the model in front of Philadelphia City Hall as a stark urban setting, I now had to decide on the exposure and lighting. The available light at that point was actually really good – the sun was covered by a layer of clouds, but enough of the sun was coming through to give some directional light.  However, we wanted to play with some off-camera lighting .. and I wanted to use flash to add a touch more drama.
Here is the starting point .. a grab-shot to check that the exposure settings for the existing light, as metered with our cameras, are correct.
1/250th @ f5.0 @ 400 ISO
As always, there is a specific reason for starting with maximum sync speed.
The next step is to purposely under-expose the subject by 2/3rd stop or 1 stop so that we can add flash to the final set-up.  Here is the under-exposed test-shot ..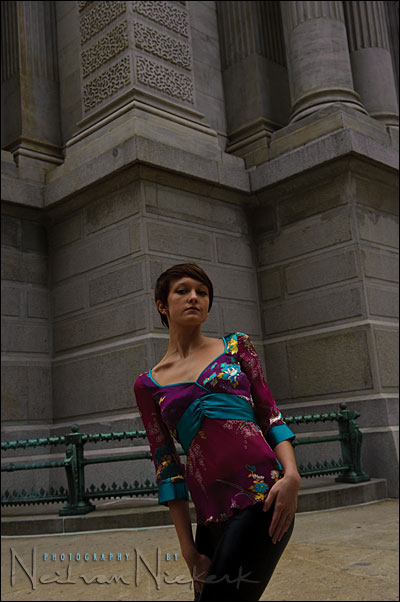 1/250th @ f6.3 @ 400 ISO
Then it becomes a simple matter of metering for the manual flash until we get f/6.3 … and add the flash via a speedlight in a softbox. And there we have it.
The lighting helps pop our subject in this stark setting.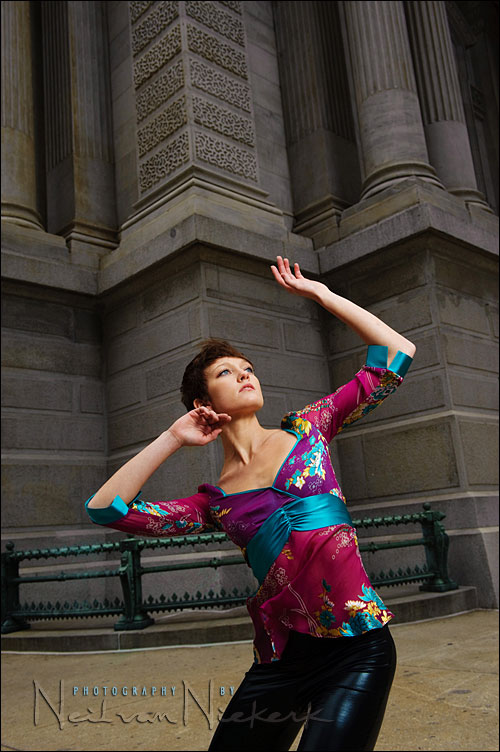 Photography workshops