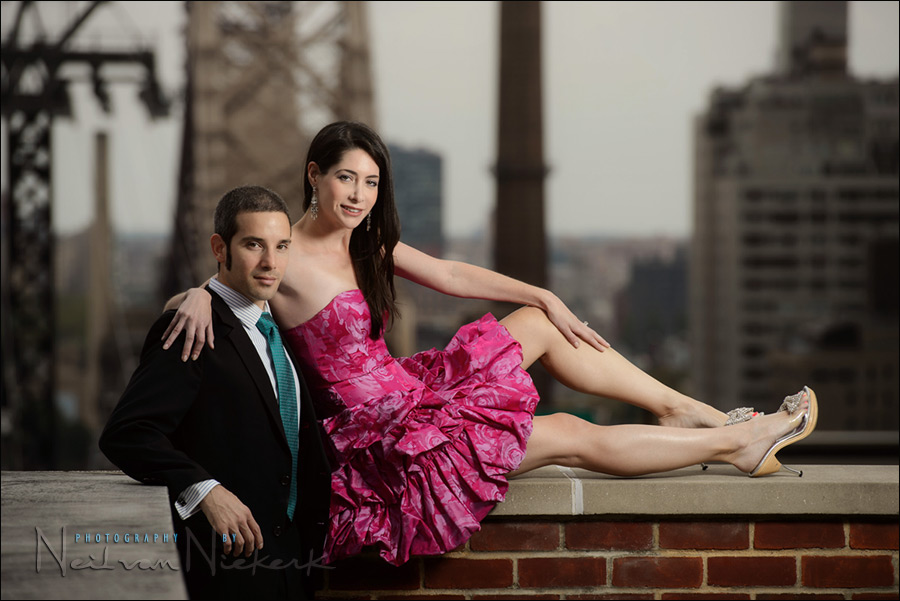 Softboxes with speedlights for on-location lighting
Off-camera flash is the easiest way to create dynamic lighting – and using a speedlight with a softbox, is on-location lighting at its most elegantly simple. For most of my on-location portraits, I like to travel (fairly) light, and my lighting of choice is a speedlight, wireless transmitters and a softbox. The softbox is either held up by a light-stand (which I weight down with my camera bag), or held up by an assistant (with the softbox on a monopod.)
I like TTL flash – it often gets us there faster than manual flash. But for consistency, especially when photographing someone in a static position relative to the light, manual flash is the only way to go.
I discussed beforehand with Allison and Scott the idea and feel for this photo session – glamorous. Night on the town kinda glamorous. For this New York rooftop location and that dress, a vertical photo would've have made less sense. Too much would be "lost" against the drab brick wall as background.
The pose was a compromise between something sexy & glamorous, and the practical need to have Allison not feel precarious on the (wide) ledge there. Scott had his arm around her, and I then asked Allison to drape an arm over Scott's shoulder. In this way the pose came out of the environment and backdrop.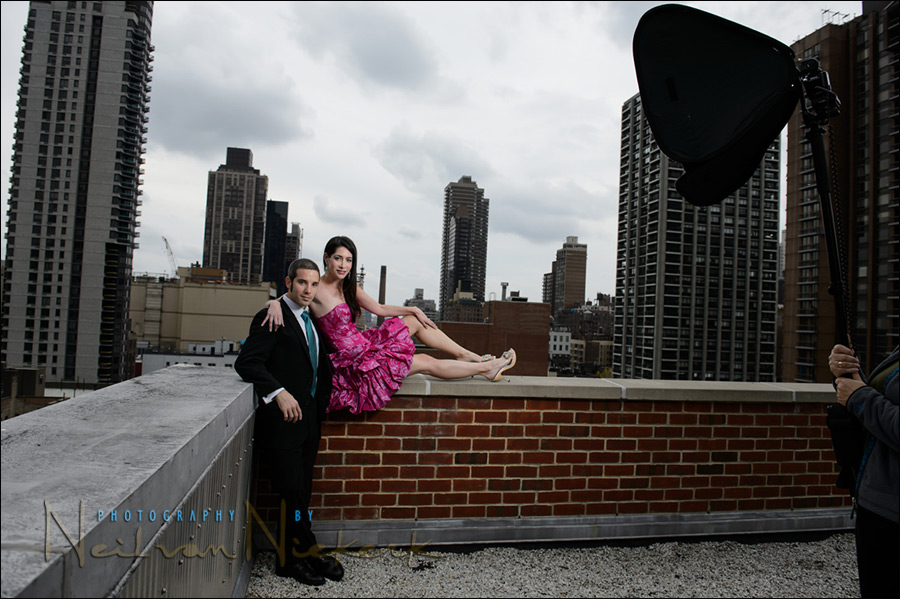 The pullback shot to show the positioning of the softbox – handheld by an assistant. The speedlight was set to manual output.
Camera settings and photo gear (or equivalents) used for the main image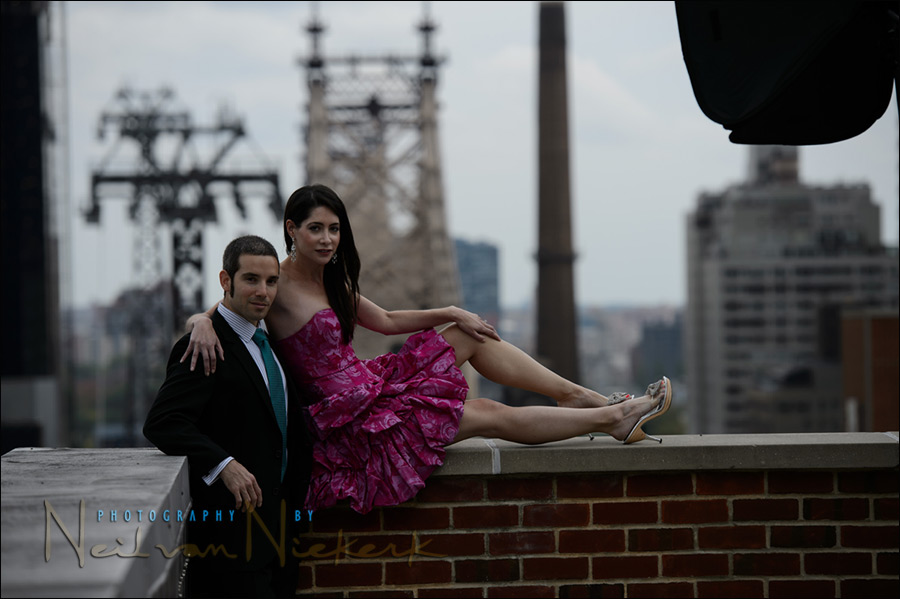 To show the progression,  here is the photo without the additional light. My basic exposure was chosen so that the background wouldn't blow out in over-exposure. Then the flash was added. At this distance and aperture, and using the softbox (which cuts down on the flash's light),  we were close to full manual output on the flash. But this is where I decided I want to be in terms of balancing them with the background.
Summary
This simple lighting setup works for so many on-location portraits, and is most often my starting point. It just works.
Related articles
Recommended softboxes for speedlights
---