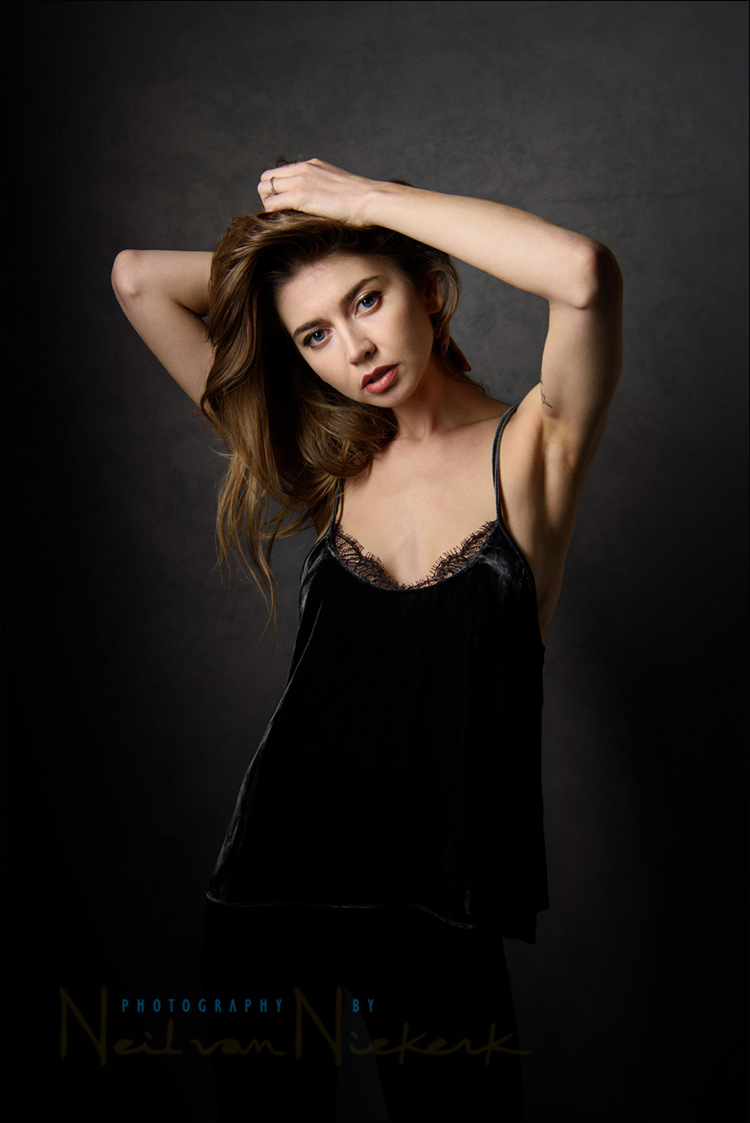 Photoshop: Adding texture layers to photos
Adding a texture layer to an image is a relatively easy way to enhance an image where there are large tonal areas that are even. That bit of texture can just be the bit of sweetening to make the photo more eye-catching. Of course, the way the texture layer is added, can be subtle or very noticeable. Your choice.
I felt this dramatic photo of Claudia, taken in the studio, could use an extra bit of juice. There are different ways of doing this. Again, your choice. Here is how I (sometimes) add textures to photos:
The roll-over image shows the before / after versions. The "Before" image only had a few skin blemishes removed. Very minor retouching. I brightened her face a little bit and enhanced the highlight in her hair a bit.
Using the History Brush (at 10% opacity in Screen Mode), is my usual quick way of lightening parts of an image.
Then I added the texture layers in Photoshop, by dragging the texture image onto the main photograph. Resize the texture images to fit the main photo's size.
In this example, I added two textures. I also changed their opacity levels, as well as the Blending modes. Again, there is no specific recipe. Your choice.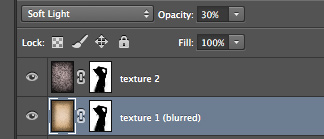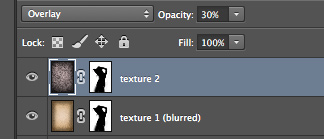 As you can see in the two screen captures, there is a layer mask for both the texture layers. You don't have to be super-specific when erasing the areas where you don't want the texture to appear. (You don't want texture splotches on your subject.) A few quick sweeps with the Eraser tool should do it. But the overall technique is quite straight-forward: add textures by dragging them onto your main photo, and adjust them until they are to your liking.
Related articles