Reflector for portrait & headshot photography: Eyelighter
I've mentioned before how much I like using the Westcott Eyelighter for headshot photography. The first time I encountered the Eye-lighter (B&H / Amazon), was at the After Dark Edu photography conventions, and I was fascinated by this lighting device and the results it produced.
There is a distinctive curved high-light that it gives to the bottom part of your subject's eyes. How much of a reflection, will depend on how you rotate and position the Eyelighter.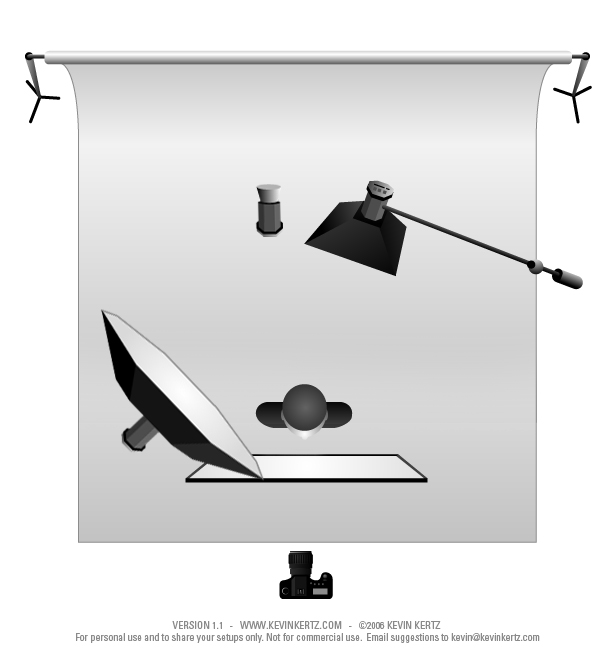 The lighting diagram: The main light is a large softbox to camera-left, with the Eyelighter, below our subject. Then there is the usual configuration of a (mild) backlight, and a light for the backdrop.
What makes this light modifier / reflector so versatile, is that you can swivel it around its axis where it is mounted on the light stand. You can have it parallel to your subject, or you can swivel either the right-hand side or left-hand side closer to give more modeling to your subject's features. This article has examples of this: Westcott Eyelighter for headshot photography.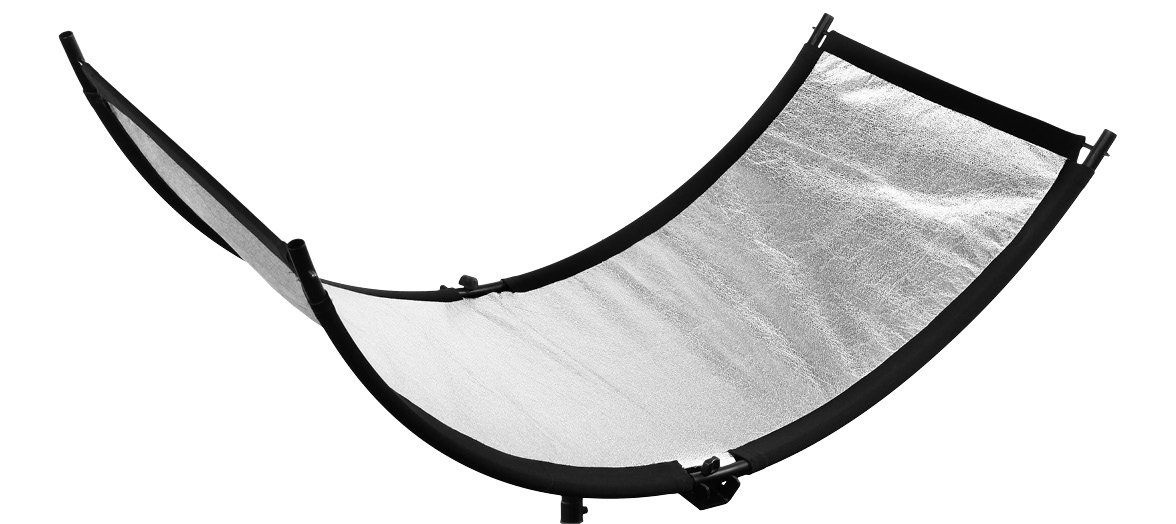 ---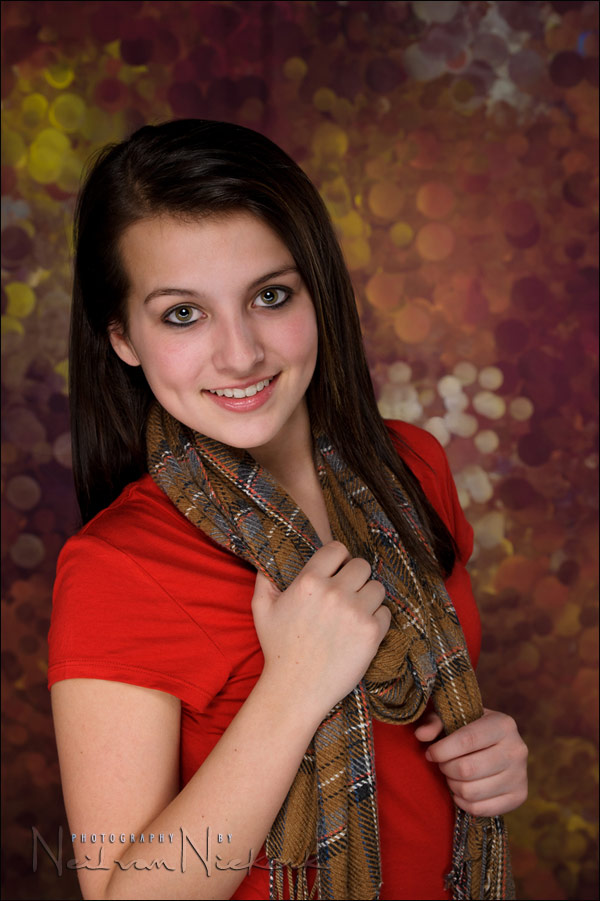 Also at one of the After Dark conventions, I photographed Madison with this setup. We added a beauty dish and an  Westcott eyelighter reflector (affiliate) , and a gridded softbox for a kicker light behind and to the side of her. Another light was for the background. Here's the pull-back shot to show the lighting setup.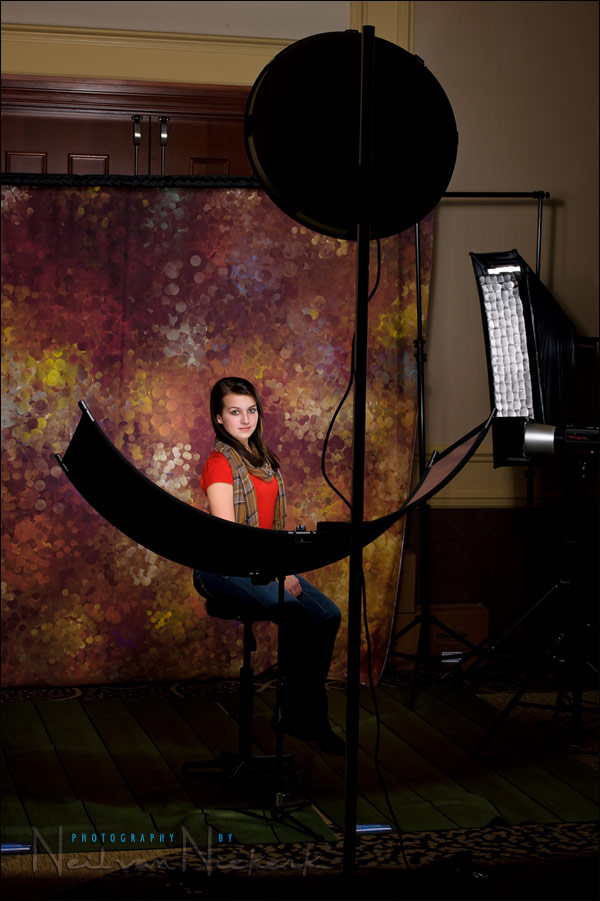 ---
Another example, using clamshell lighting here – a large softbox in front and slightly above Megan, our gorgeous (and patient) model. The Eyelighter below her, acted as the fill-light.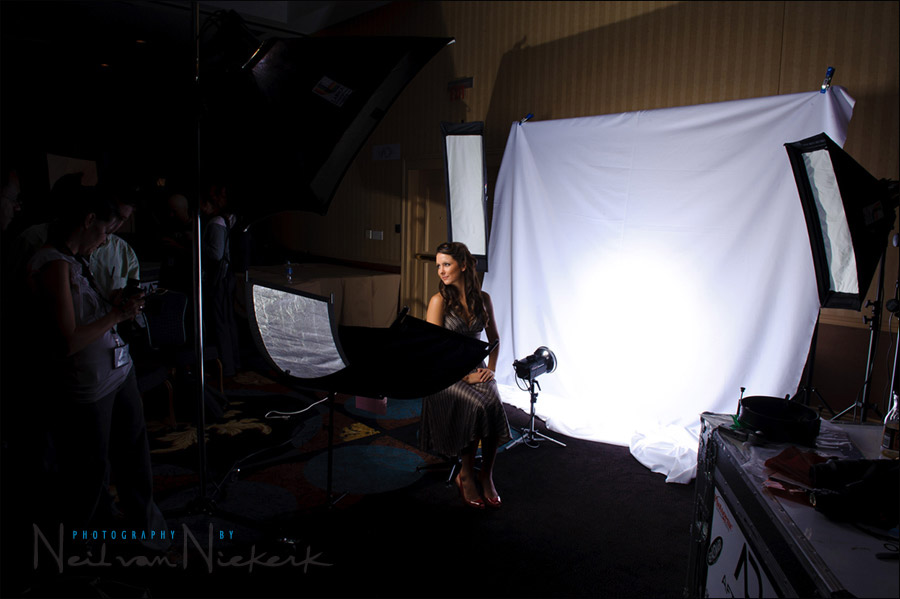 Related articles