Studio lighting with style and elegance
The title here might be presumptuous – studio lighting with style and elegance – but it is a good summary for the intent I had in lighting a series of portraits for a client. Unfussy lighting that highlighted our subjects – women. Specifically, women over the age of 55. This is part of a collaboration with Brynn Hudson jewelry – portrait photography which focuses on the many faces and personalities of women.
I posted a selection of my favorite photos on my One Perfect Moment blog: Accomplished – Portraits of strong women.
But let's discuss the lighting and other aspects about the photo shoot in the studio here:
As I mentioned, I wanted the lighting to be flattering and 'unfussy', I thought that a simpler style of lighting would work better with a variety of people in front of the camera – then it wouldn't be necessary to tweak the lighting between setups. The large light source would also give us leeway in posing in that we wouldn't have to pose with such specific precision as you would have to for a more dramatic light source. What I wanted was just that – lighting that complemented the style and elegance my client had in mind.
Photo gear (or equivalents) used during this photo session
1/160  @  f/11  @  100 ISO
The lighting, as you can see is simplicity itself – a large 5′ octabox on a boom. Then there is a kicker light – a 1′ x 3′ gridded stripbox to camera-right to give a bit of separation from the background. Just a hint of rim-light to the one side.
The background was one of the legendary Oliphant backdrops. It was a loaner backdrop from my friend, Danny.  I am in love with it! But they are so spendy. For those who say that you can paint your own canvas backdrops … please, if you can (cheaply) do work of this calibre, let me know. We should go into business together.
The backdrop gave a gentle highlight behind our models – just right!
The point I am trying to get to here is that lighting should be subject-centric. You don't need to use a barrage of lights. Just use enough.
A few more examples from the set: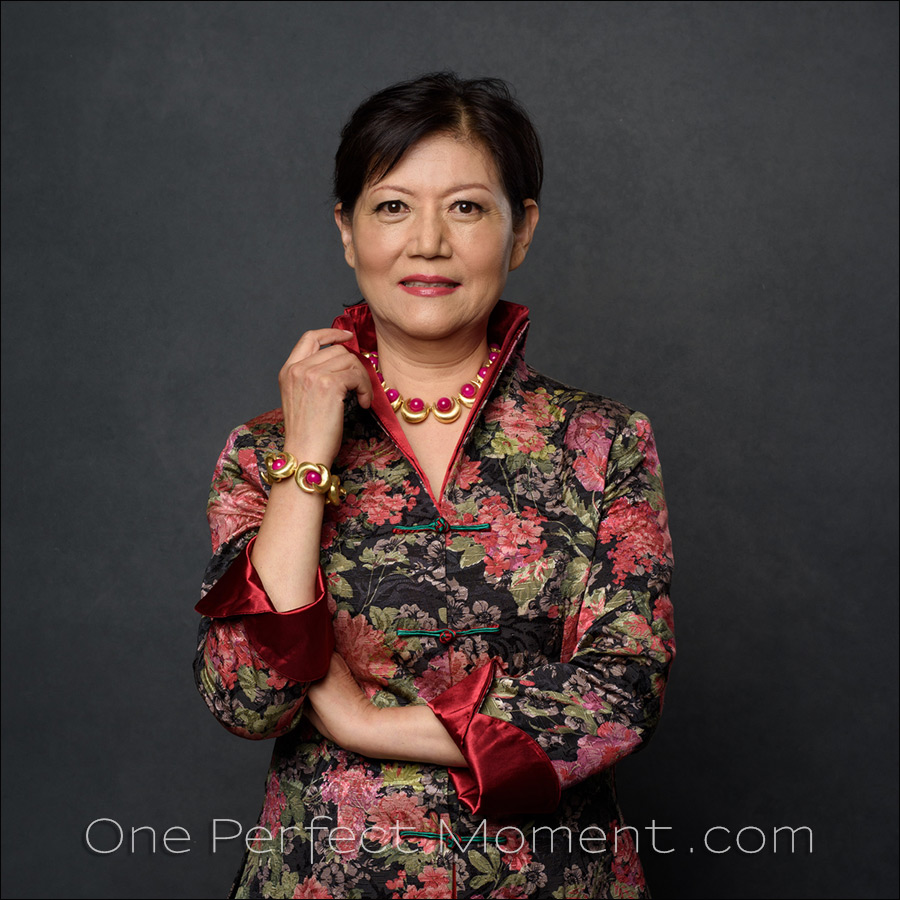 Related articles