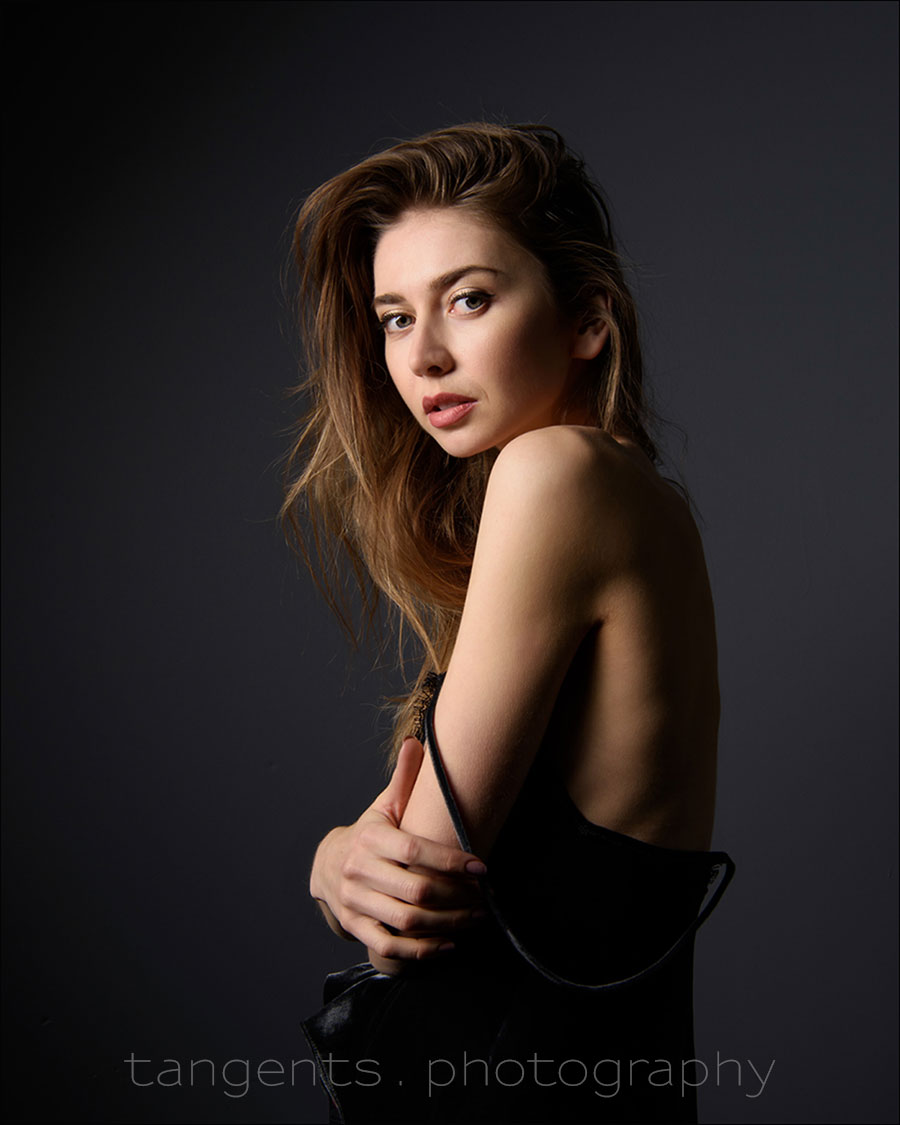 Studio photography – Posing & Lighting
A series of photos from the archives – a studio photo session with one of my favorite models, Claudia. I reposted these photos on my Instagram account, as a quiet celebration because Claudia has decided to re-enter as a model after a hiatus of a few years.
When I use models during workshops, it is with the intent of teaching lighting techniques. There is also the strong underlying message that posing and lighting are interconnected. With that, there is a to-and-fro interaction between the model and myself (and the people attending a workshop) as a model poses, and we adjust the pose — meaning the model has less freedom in posing herself, than she might be used to.
With this photo session with Claudia, shooting just for myself, it was one of those infrequent times where I essentially let the model do the posing while I take long sequences of photos. It is liberating to just allow that to happen with someone so experienced in front of the camera. Little to no guidance from me, allowing my subject freedom to move. I just have to select the moment when it looks good in camera.
This photo shown below was the main image in that Instagram post, and it started a conversation with a photographer friend …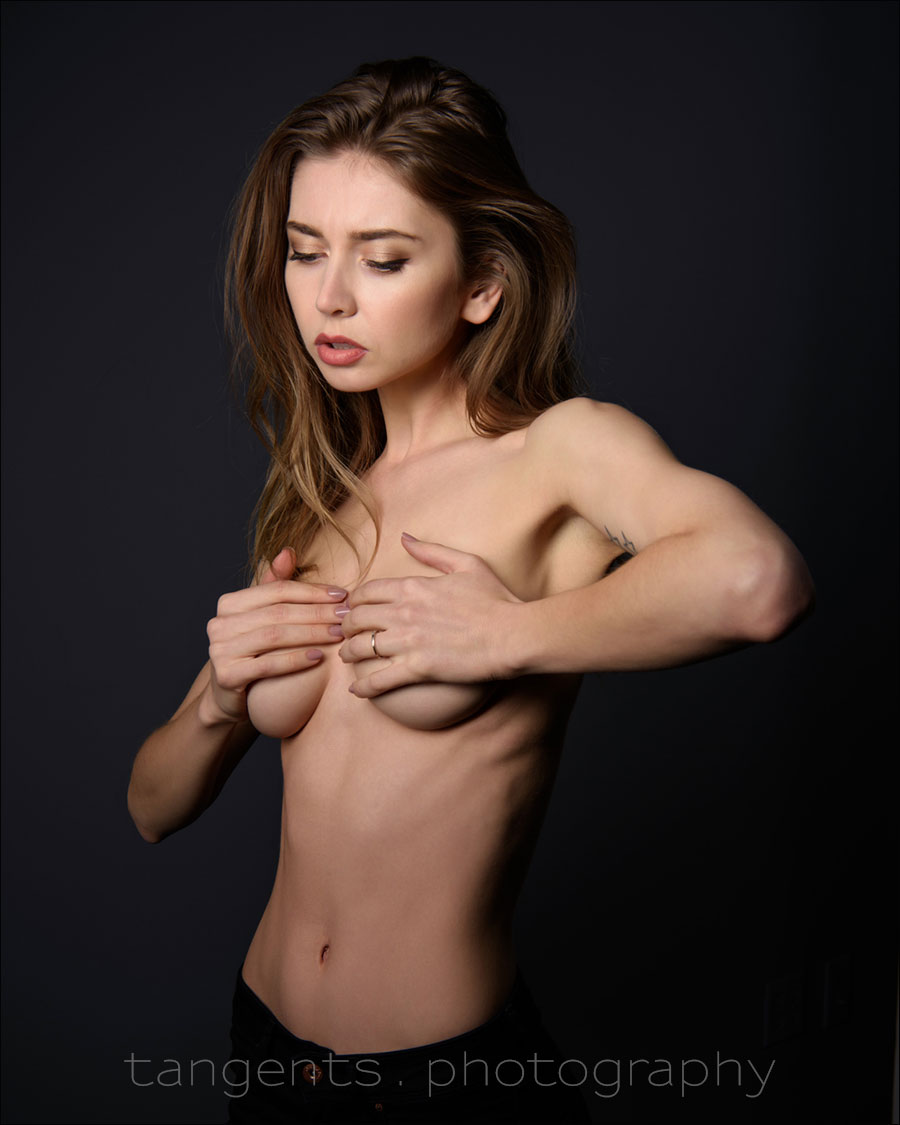 It wasn't my friend's favorite photograph of the series. She felt there was a tension in Claudia's expression. She felt that the shoulder being lifted also showed tension, and that dropping the shoulder would have made the image softer but still keep some of the intensity.
All of these are valid observations. Yet, for me, even without analyzing the image, the photograph was instantly appealing. There was a dynamic to Claudia's pose and expression that lifted the image above a more static pose.
Then, after my friend's critique, in analyzing the photo, I find that the arms form a diagonal line across the image, which fulfills one of the essential guides in composition – diagonals and leading lines.
I rarely analyze images in that fashion while taking photos or afterwards when I select specific image. I don't purposely follow the Rule of Thirds for example. Or any of those mechanical conventions of composition. While those concepts might still inform my decision on an unspoken level, I do want to react instinctively while taking the photograph. There has to be something in the subject and the scene that makes me want to capture that specific frame. That moment. That pose and that movement.
What do you think? And what is your approach in deciding which images to show from a session or a sequence?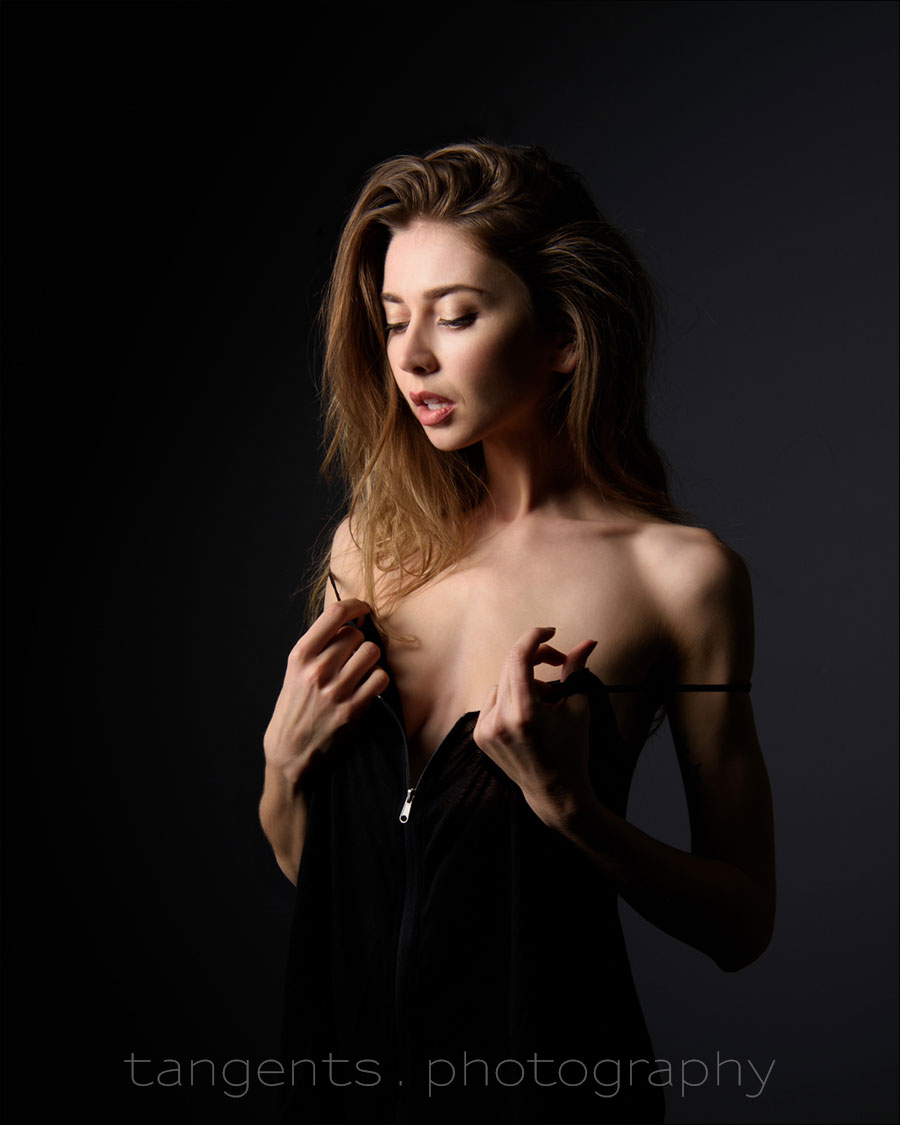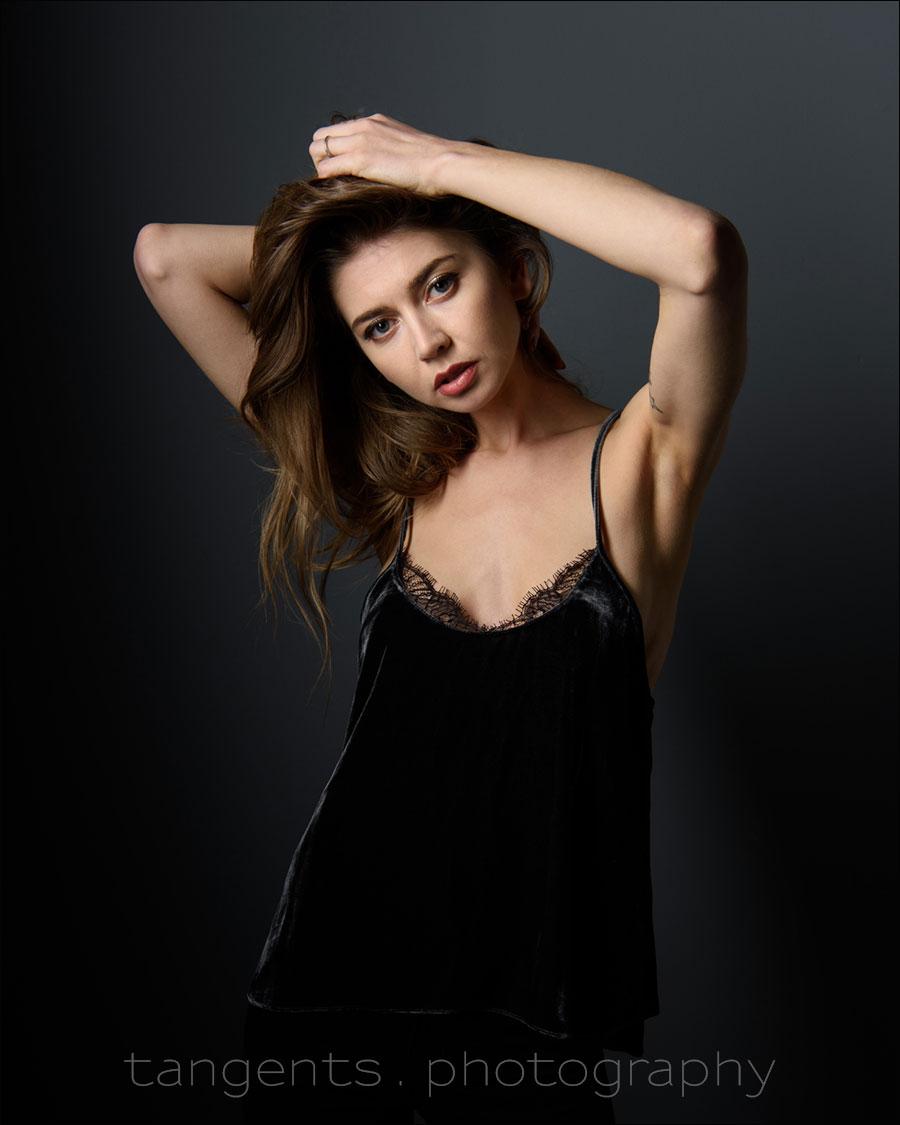 About the lighting setup in the studio
I have shown images from this photo session before — Using a gridded stripbox as the main light.
That article and a few others, formed the basis of my presentation for Profoto at WPPI a few years ago. Profoto created this short video of my presentation: How to use gridded strip boxes as the main light.
Here is the lighting setup – simplicity itself – one long Profoto 1'x6' gridded strip-box  (B&H / Amazon) with a Profoto 50 degree soft-grid (Amazon). Note my hand on the corner of the stripbox in that photo.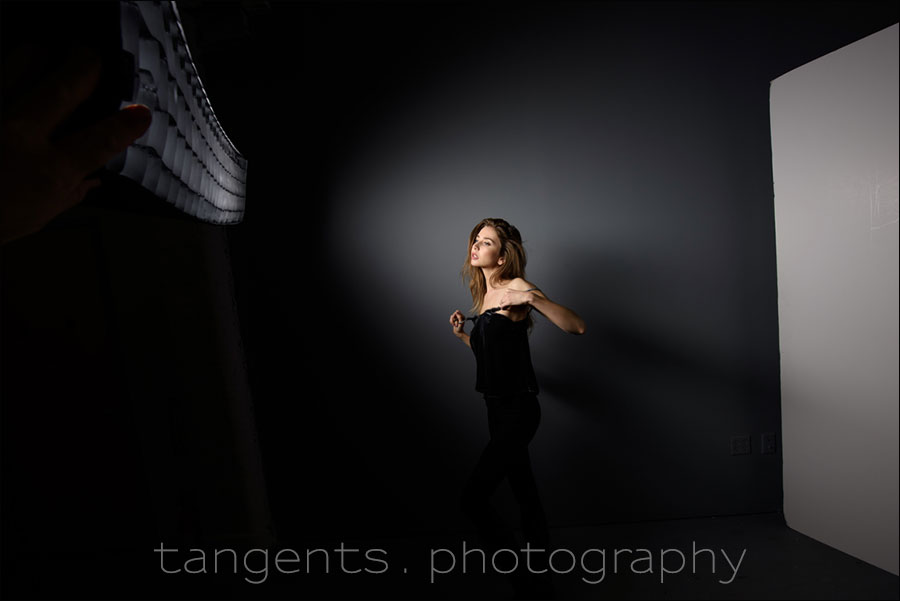 I move the light modifier during the session, rotating it and swinging it around. This makes the light ever-changing between images, bringing subtle variety.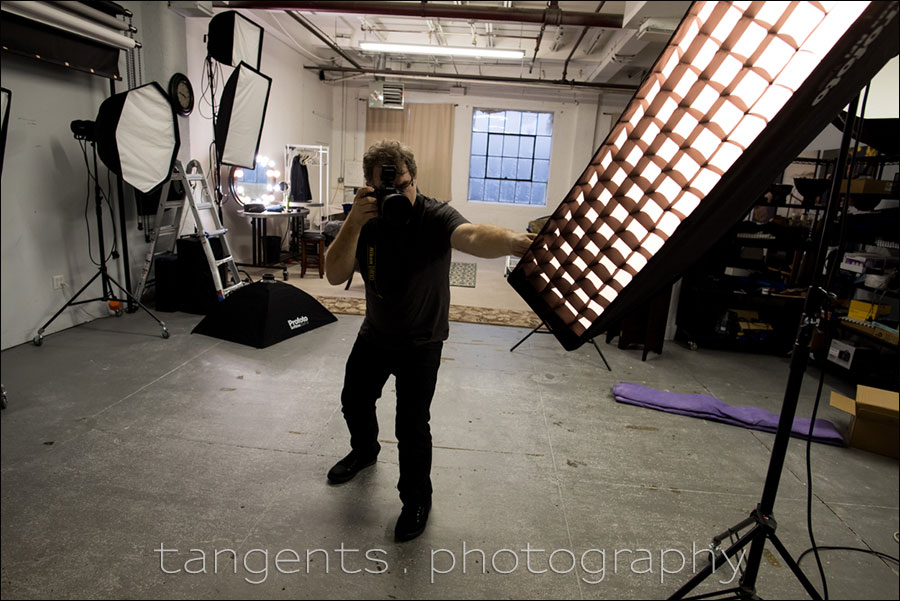 Camera gear (or equivalents), and lighting gear used
The light was from a single Profoto D1 studio flash (500 Ws) (B&H / Amazon), with a Profoto 1'x6' gridded strip-box (B&H / Amazon). I love how I can scallop the light, and either have some of the light fall on the wall … or not. The long shape of the softbox, as well as the grid on the softbox, create a unique light fall-off – giving soft, but dramatic light.
Related articles