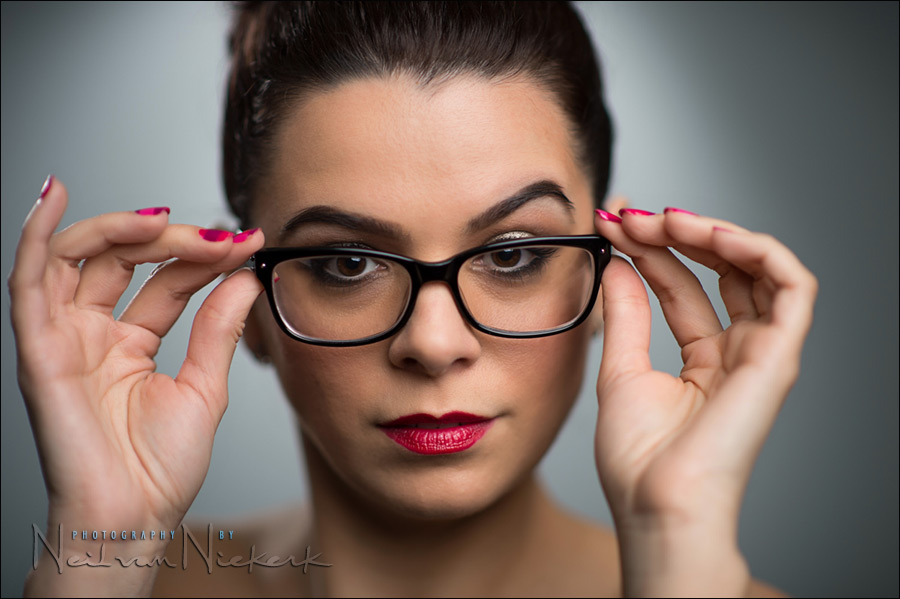 Studio portraits with an 85mm f/1.4 lens
Shooting portraits with fast lenses for that distinctive shallow depth-of-field look, works in the studio too. In fact, it works exceptionally well. But it is perhaps an unexpected way of working in the studio – the usual way is to work with apertures in the range of f/8 or f/11 for great depth-of-field and superb image sharpness.
That super-fast aperture portrait lens – such as the 85mm f/1.4 – really focuses the attention exactly where you want it …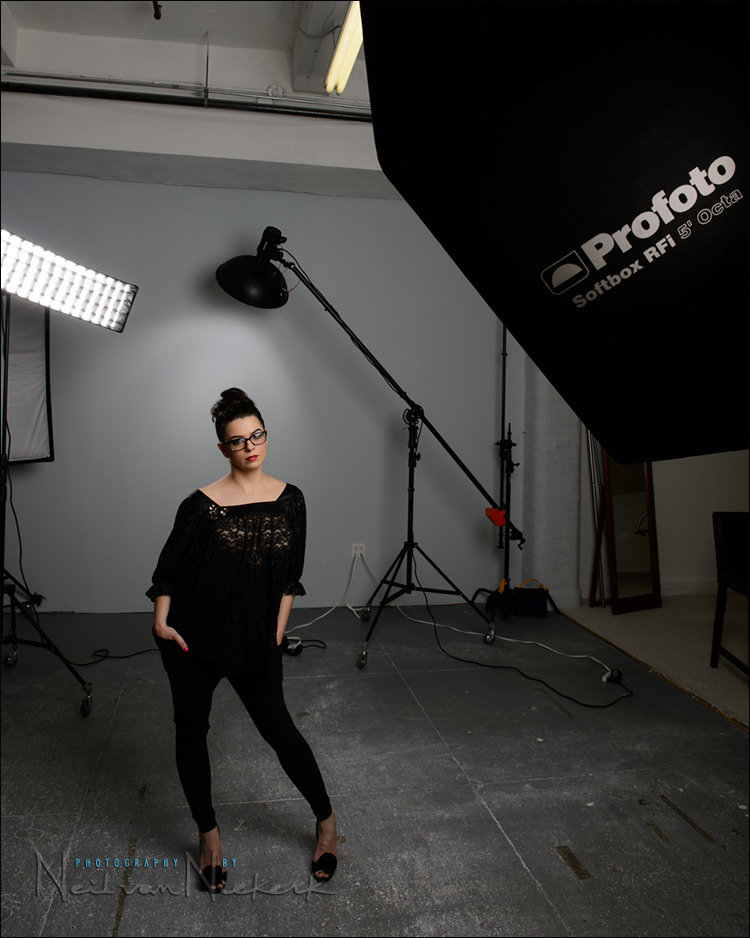 The main light was via the Profoto 5.0′ RFi Octa Softbox (affiliate). This huge light source makes it easy to get flattering light, and by moving it around, you can control the contrast and how much light falls on the shadow side of your subject's face.
The rim-light was via the Profoto RFi 1'×3′ softbox (affiliate) and the Profoto 50 degree 1×3 grid (affiliate). This helped create some separation, and some interesting highlights.
The background light was via a Profoto beauty dish (affiliate) and Profoto 25 degree Honeycomb Grid (affiliate) which I used because I didn't want to go to the effort to change it up to something else. It was available, and it gave an interesting gradual high-light to the background, used this close to the wall.
The super-wide aperture offers a few challenges – the obvious one would be that the shallow DoF isn't forgiving of even the slightest movement. Working with studio lights though, another challenge is that there's just too much light. When I've shot similarly with shallow DoF in a (home) studio setup, it was with speedlights and Quantum flashes. Then it was easier to get to the f/1.4 aperture.
With the 500 Ws Profoto D1 studio lights (affiliate), there was just too much light. You wouldn't think this would be a problem in a studio – too much light. But I wanted to use that huge Profoto 5.0′ RFi Octa Softbox (affiliate) because of how easy it is to control the light and contrast with it. So I had to use a B+W 0.9 (3 stop) ND filter (affiliate) to bring the light down. This brought another problem – the camera just didn't want to grab focus in such low light while a 3-stop ND filter was on the lens.
I ended up having the make-up artist hold a video light closer so the camera had enough light to focus by. Then I'd take a sequence of photos while the video light was pulled away. Not an ideal way of working. I can see the use of lower-powered studio flashes here – for less light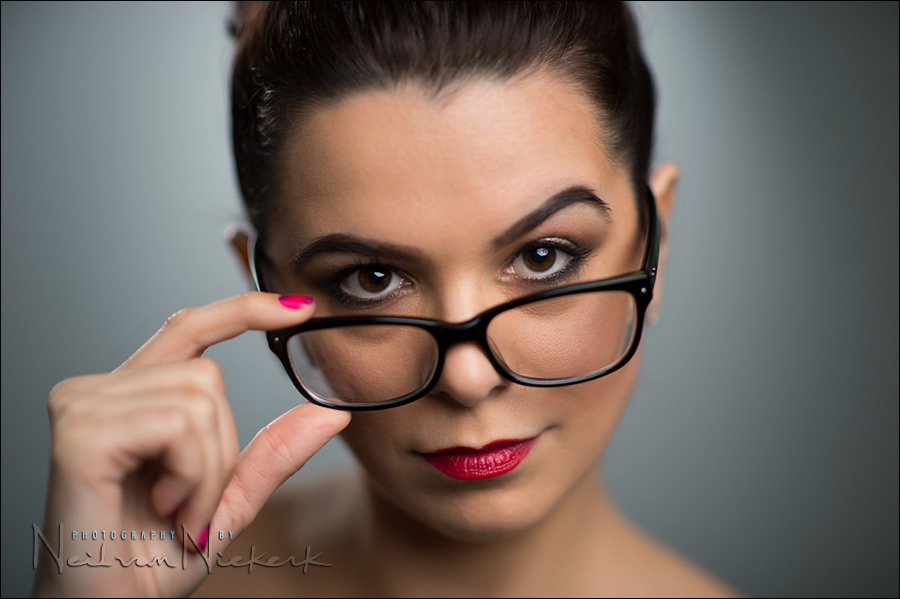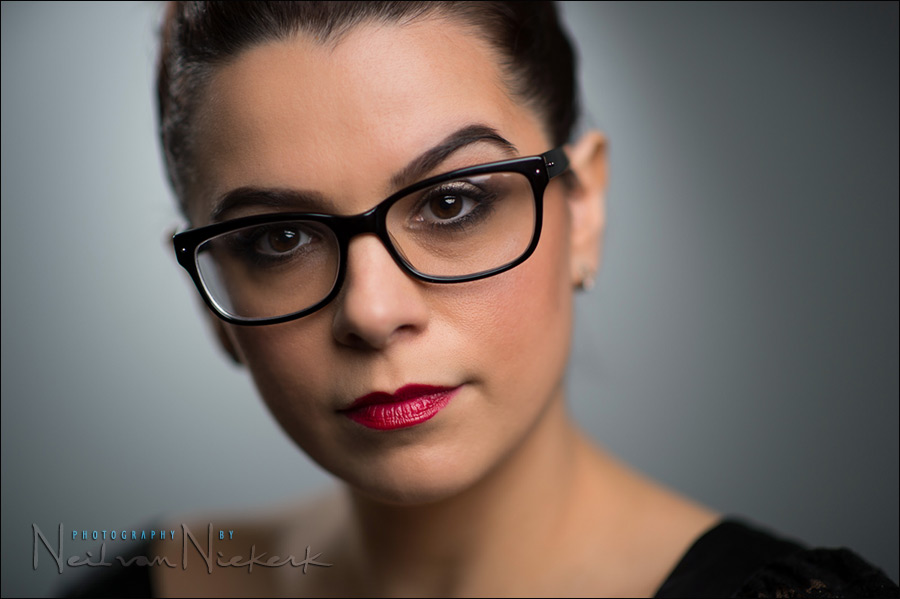 The stunning model here is Oktavia, who also graced the cover of my book, Off-Camera Flash.
Lighting gear used during this photo session
Related articles
Studio lighting workshops
If you are interested in learning more about studio lighting, including lighting for headshots, I offer workshops on studio lighting. The workshops will be held at my studio space in NJ, and it has a wide range of studio lighting gear to play with!