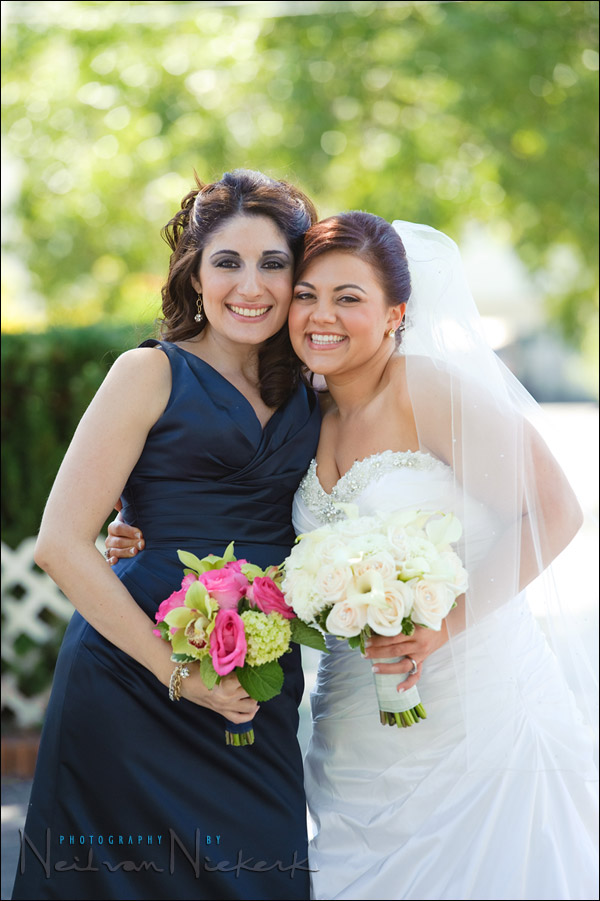 Portraits of the bride and bridesmaids – location and direction
One of the series of photographs that I like to "have in my pocket" are the individual photos of the bride with each bridesmaid.  This is the kind of photograph you can hammer out very quickly, one after the other. The bride with a bridesmaid, hugging each other.  I always make time for this. One stumbling block might be a lack of place to do this.  But there is usually somewhere to do this, by isolating your subject with a long lens against an out-of-focus background.
Still at the bride's house, we had a few minutes before the limo had to leave. Inside the house there wasn't really space to do this. So I looked outside.  It was the usual New Jersey suburban clutter – cars and utility poles and houses and just things!  Looking around me outside the house, I saw one direction I can shoot in that would give me a backlit image, with just out-of-focus trees in the background. Perfect!
Here is the pull-back shot to show what it looked like …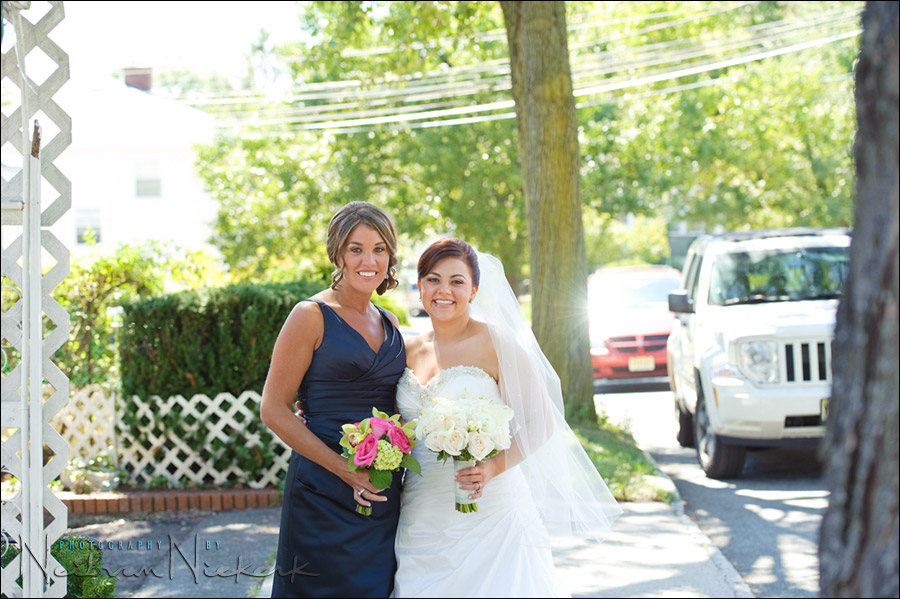 .. and with carefully selecting my background, I get the typical on-location portrait with an out-of-focus background.
By considering where I place my subject(s), and moving myself and my subject(s) in relation to the background .. and carefully framing with a long lens … I can get photographs where the viewer's attention isn't distracted by unnecessary elements within the frame.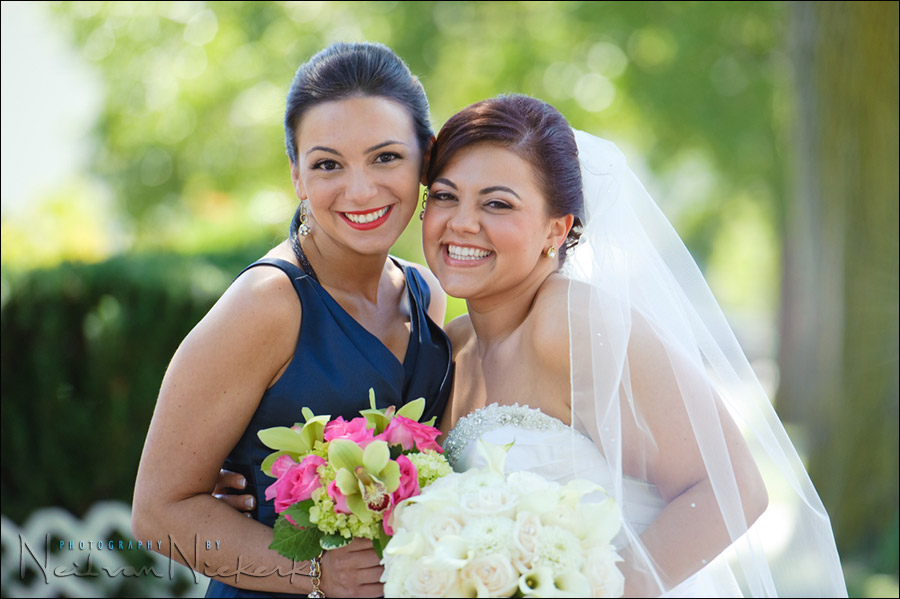 Related articles
There is a repeatable method here that works every time! Even in a pinch.  Actually, especially when you're in a pinch to get the job done quickly.
With these images here, there was no editing in Photoshop.  I just changed the WB slightly before processing to JPGs.  With wedding photography, a fast workflow becomes necessary.