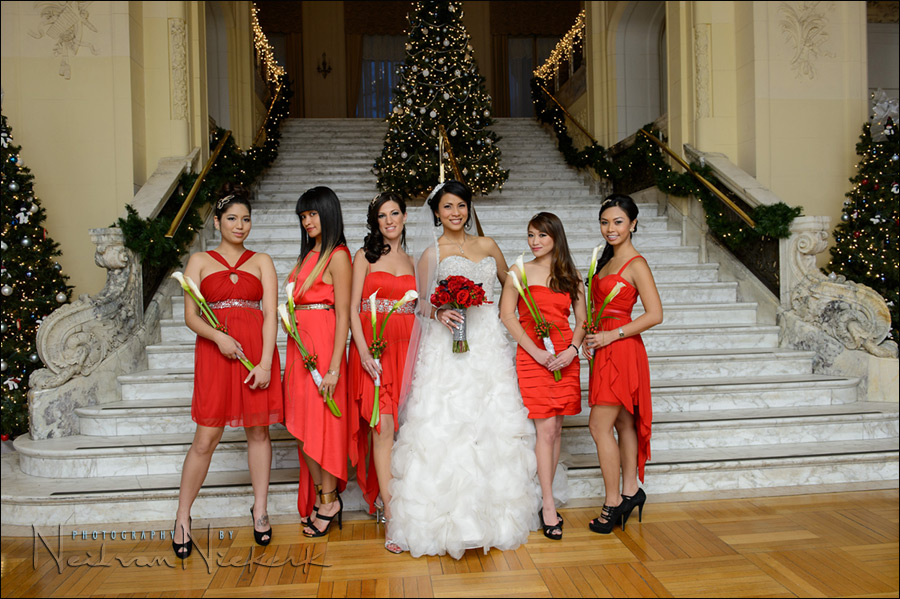 Wedding photography – Big bounce flash
In photographing groups with weddings, I have a preference to keep the light soft and even. This makes posing a large group easier, since you don't have to worry about odd shadows. A big light source, just off to my side, is the simplest way of lighting this. Previous articles described how to do this with speedlights and an umbrella. (Check links at the bottom of the article.) Often enough though, you'll find yourself in a scenario where one or two speedlights just don't have enough juice, and then you need to bring out something bigger and more powerful – portable studio lighting.
There are numerous options out there for portable studio lighting – Elinchrom, AlienBees and others. I use Profoto. I always bring my Profoto 600R in the trunk of my car, just in case it is necessary. And frequently enough it is necessary, for example:
– shooting wedding photos in the mid-day sun
– lighting large groups with a large light
With Grace and Joseph's wedding, I had to pull out the Profoto Acute B2 600 Ws powerpack (affiliate). (More recently, it would've been the Profoto B1 flash.) Lack of time due to the snowstorm delays had me simply use it as a big bounce flash. But it took a few steps getting to that point …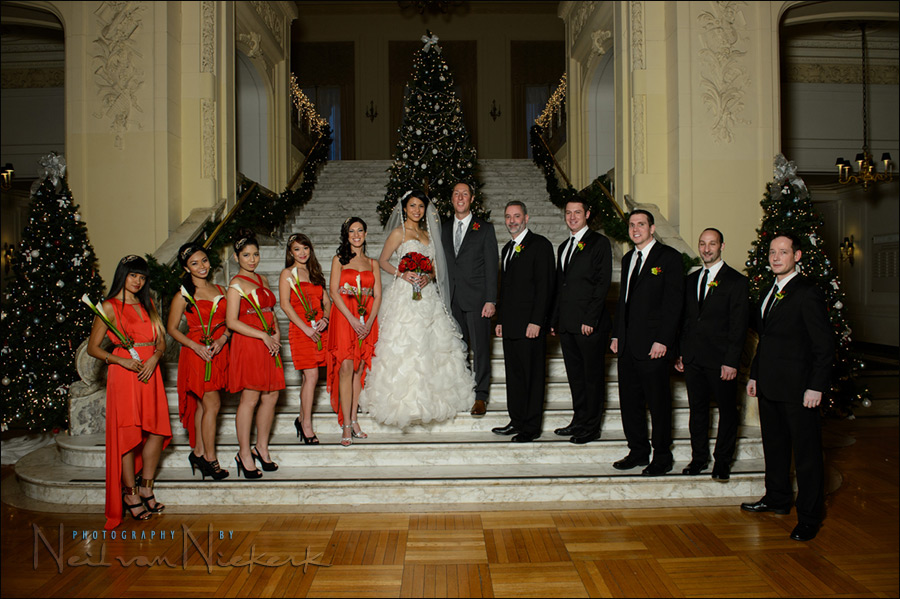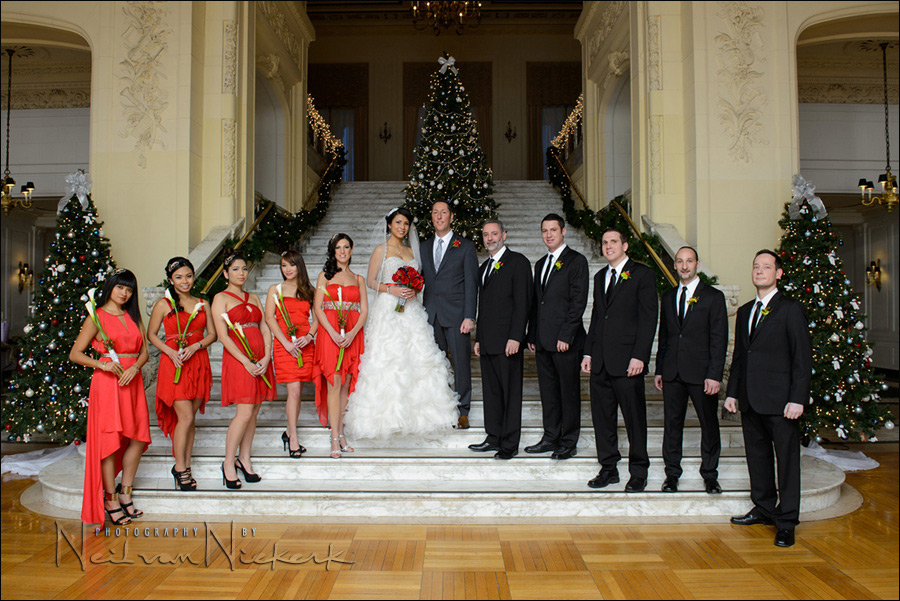 Photographing inside this huge mansion on a university campus, I was a bit too optimistic about what a single speedlight in a 24×24 softbox could do. The first photo here of the entire bridal party is the SOOC photo with the speedlight and softbox. It is under-exposed – not too much, but it's not ideal. You can also see the edges of the shadows are quite pronounced. Not nearly as bad as direct flash, but not entirely flattering. I needed more light.
I sprinted back to the car to grab the Profoto kit. Since we were already running late due to the massive snowstorm rolling through the area, and I had just wasted time setting up the speedlight, I was frantic that we start shooting immediately. So instead of setting up the 3'x2′ softbox, I turned the Profoto flash-head around, and added a reflector to it … and bounced the light into the area up and behind me. Shooting at full power, this flooded the place with big beautiful soft light – exactly what I wanted.
I had to forego letting more of the ambient light in because the light levels inside was very low, and it would've meant a very slow shutter speed.
camera settings:
first group shot – speedlight with 24×24 softbox: 1/125 @ f/5.6 @ 800 ISO
second group shot – Profoto 600R, bounced: 1/60 @ f/6.3 @ 800 ISO
The image right at the top there, was also shot with the big bounce flash.
Then to break the groups up a bit and get a more spontaneous look to it – or as much as a fixed light would allow, I moved around the group as they interacted with each other. I had set the power lower by a stop so I could shoot faster, i.e., not at full flash output.
Camera settings for next series of images: 1/40 @ f/4.5 @ 800 ISO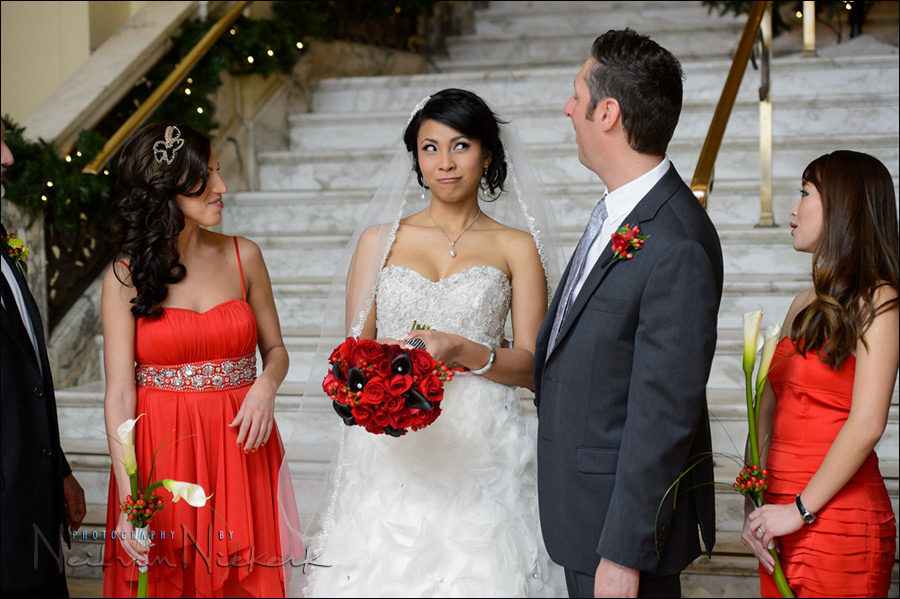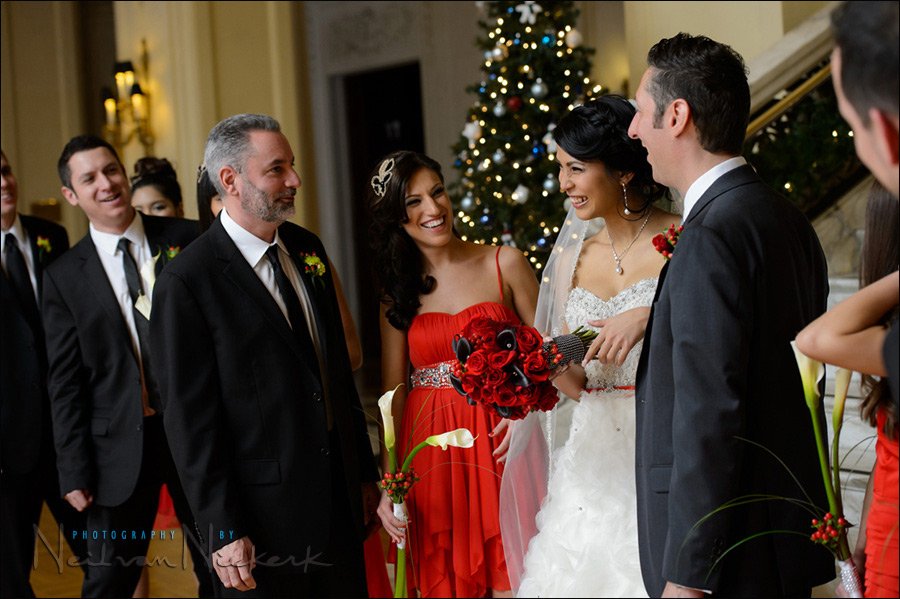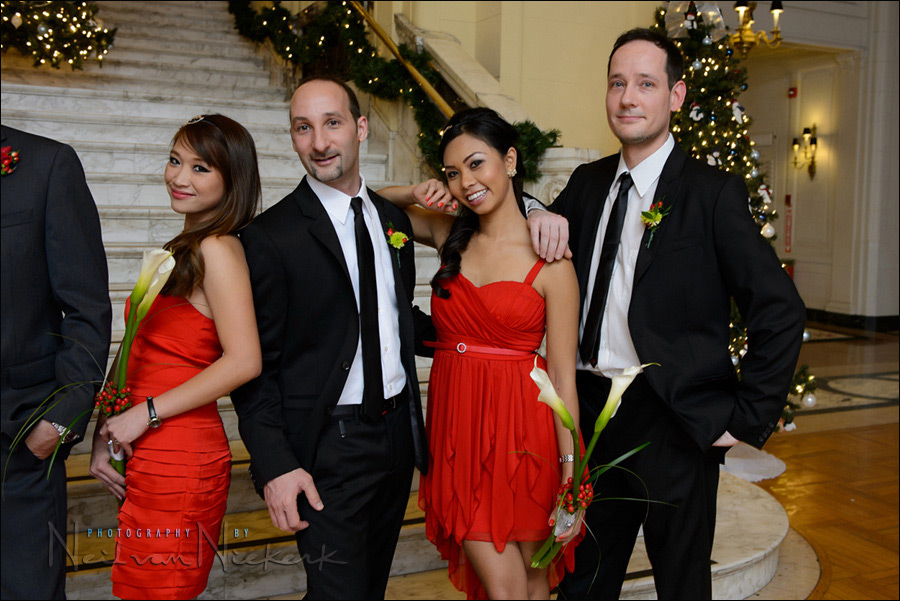 In the end, I used the most simple lighting set up – bounce flash. But it need that big flash to give me enough light in this situation.
Photo gear (or equivalents) used
Related articles