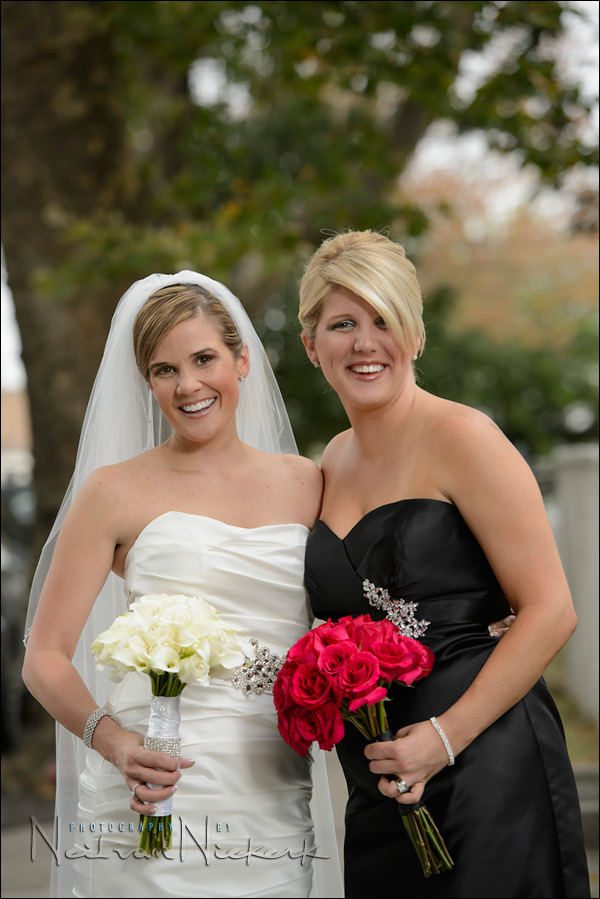 wedding photography: portraits of the bride & bridesmaids
Continuing with the theme of photographing great portraits on a wedding day when there aren't beautiful surroundings: when I have the time at the bride's house, I will always try to get individual portraits of the bride with each bridesmaid.
I like doing this early in the day already at the bride's house, because everyone's energy levels are still up. Everyone is still excited, and emotions are still high. No one is hungry; with shoes that hurt them. So, with that idea in mind, I like getting as many of these portraits "in my pocket" while I can. We may not have the time again later on in the day when the schedule starts to run tight.
In the recent article where I showed how I use a fast telephoto zoom to eliminate background clutter from the image. The shallow depth-of-field throws the background out of focus, and the long focal length compresses perspective. This compressed perspective you get, by shooting at the longest focal length, makes the background "stuff" appear larger, and hence even more out of focus than with a wider lens. Conversely, you can say that the tighter view allows less of the background to appear.
This time I remembered to take a pull-back shot as well, to show where we were:
{ 17 comments }