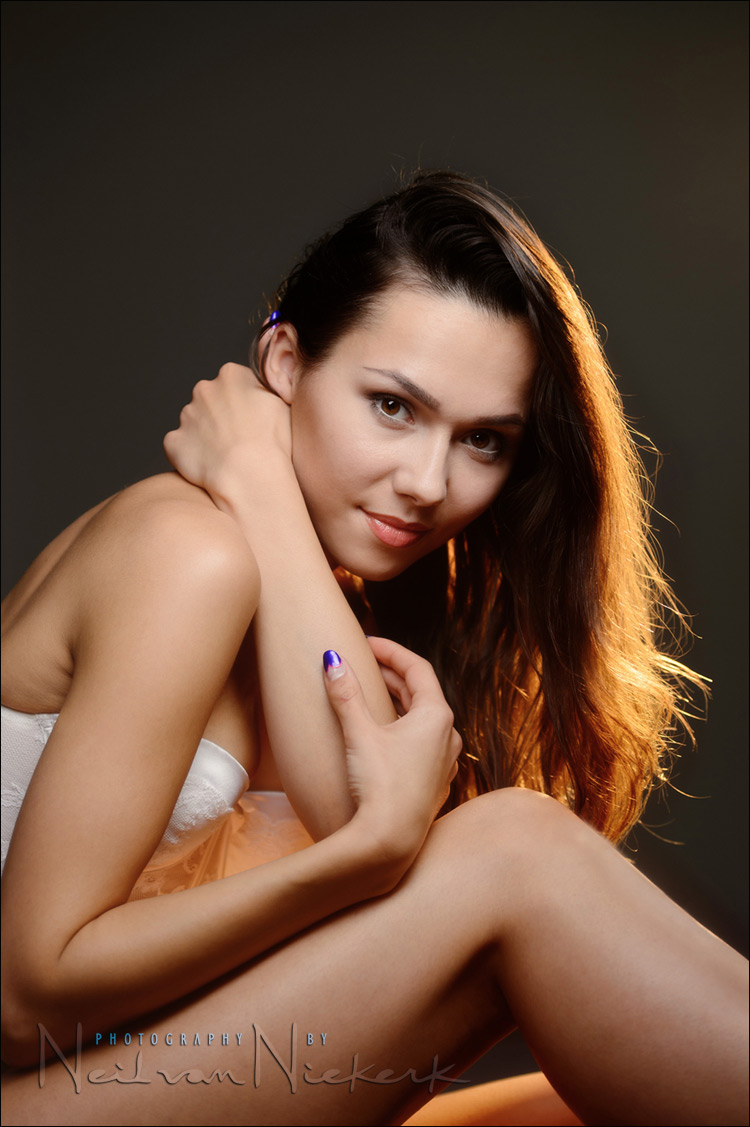 lingerie photo session: video light & studio flash – model: Olena
With my new photography studio space ready, I've been itching to actually use the studio with a photo session there. Olena is a model that I've worked with once before during an individual photography workshop in New York, and I was really impressed with her, but we never quite got the opportunity to do further photo sessions. So this was a good opportunity to shoot in my new studio, and re-acquaint with a wonderful model. (Here is Olena's model mayhem portfolio.)
We shot several outfits, using different lighting setups. This one is interesting because of the simplicity of the setup – using a 1×4′ softbox to control the light, and a Lowel ID-Light (vendor) as a back-light to give that warm glow to her hair. It really helped enhance the intimate feel of the sequence of photographs.
Here is the pull-back shot that will show how the lights were placed.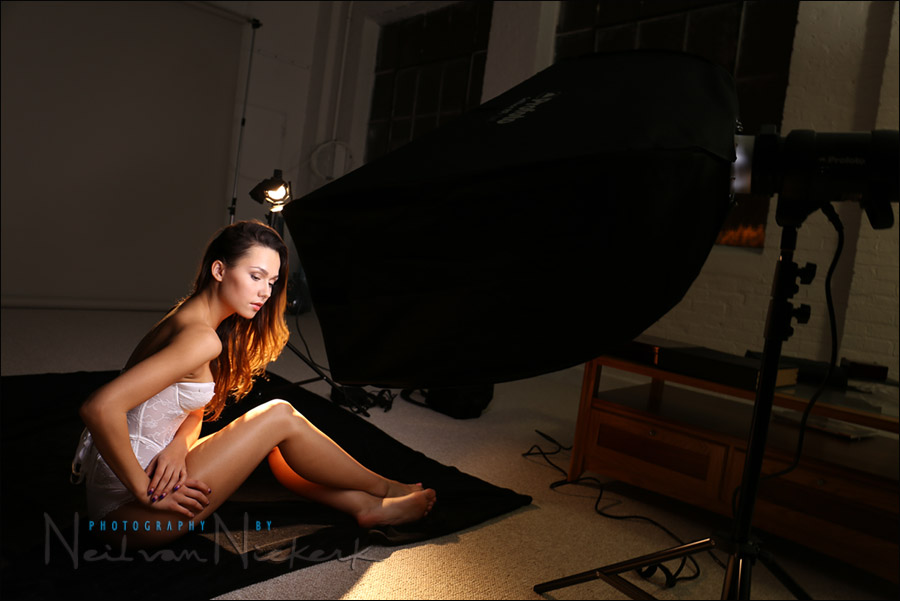 The camera settings reveal how the video light, which has much less power than the flash, was able to register.
1/20 @ f/4 @ 100 ISO
That slow shutter speed did the trick. It allowed the continuous light from the video light, to register. But I also pulled the flash output to the lowest possible, and that gave me f/4 @ 100 ISO at that distance .. and this was a more sensible choice of aperture and ISO, so that I didn't need to pull the shutter speed even lower.
The main light was a Profoto RFi 1'×4′ softbox (vendor) with a Profoto 50 degree 1×4 soft-grid (vendor). I used the softbox in a near-horizontal position so that there was this lovely warp of light around her, but the light was fairly contained still. I didn't use a grid on the softbox this time. Just the softbox in a plain way.
The distance from the light-grey backdrop turned it into a dark grey background. The Inverse Square Law is your friend in this instance.
composition and posing
In terms of posing, there were several images that worked. I liked the photo shown at the top most of all, because the tilt to Olena's head matched that of her upper arm. The way her arms and hands wrap, was the result of careful adjusting of the "elements" in the frame.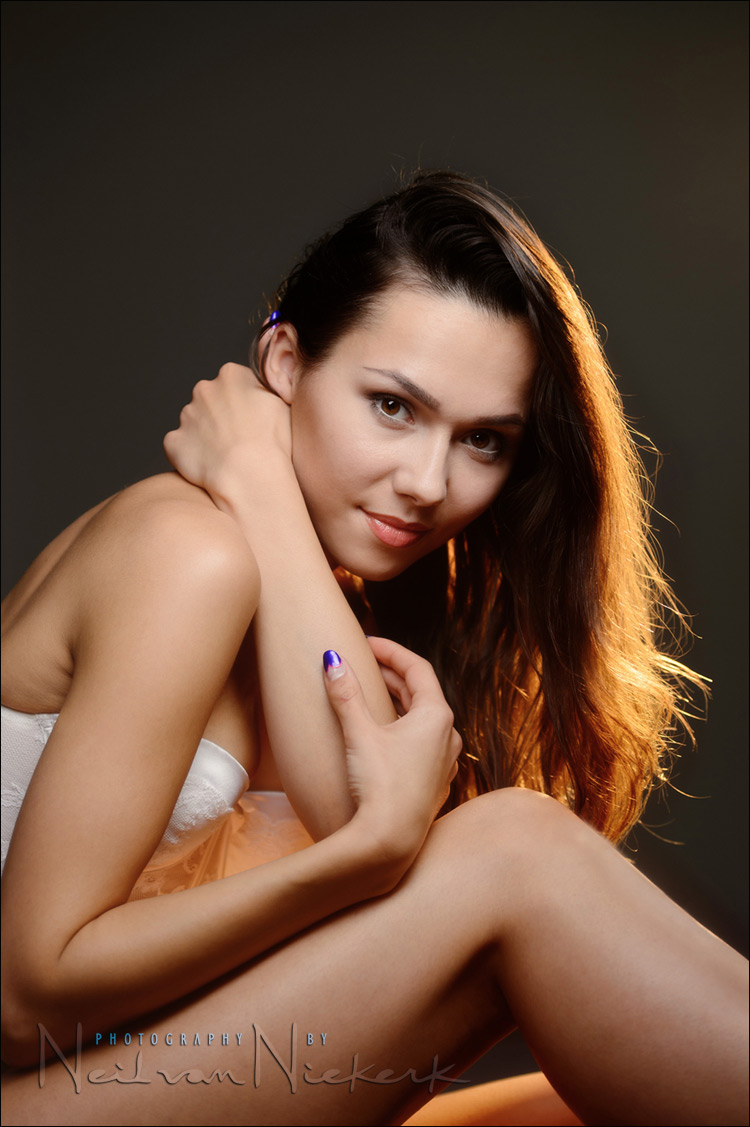 These two images show the differences why they weren't picked.
The image on the left doesn't have those fluid lines to how her arms and hands and face are placed in relation to each other.
The image on the right-hand side, has her chin slightly hidden behind her wrist. I do like the way her hand rests on her shoulder, but in the final image, her hand is now wrapped around her neck in a more intimate gesture, and doesn't draw attention from Olena's face.
These kind of adjustments are done while shooting, and observing. There's a certain instinct involved in looking at the composition, and immediately recognizing the ways the image can be improved. It's the same kind of thought-process as described in the recent article, photographic composition: the final image.
photo gear used
related articles