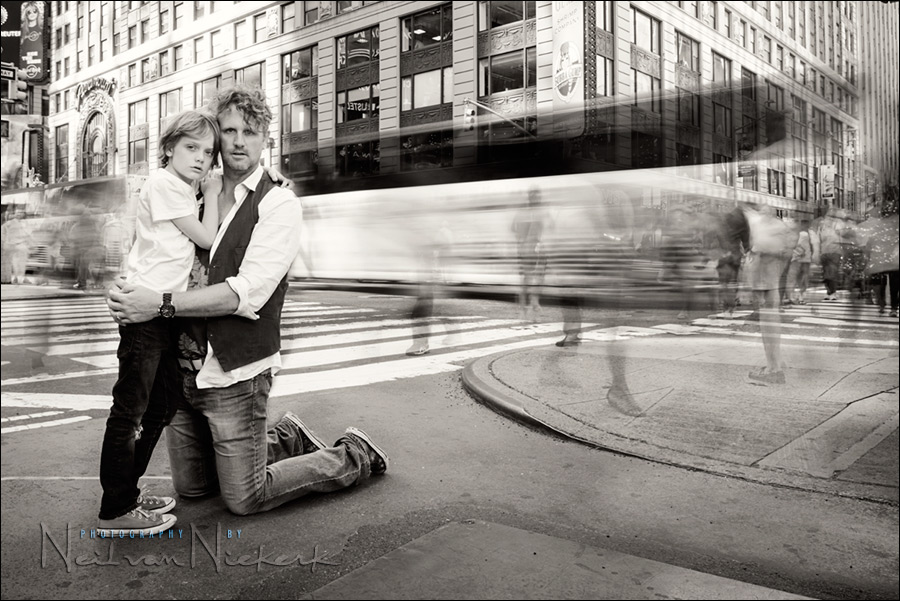 deconstructing a portrait photograph
My friend, Chuck Arlund, visited New York with his son Lachlan, for a few days. At the end of the trip, I had a short opportunity to photograph them. Since this is Chuck, whom I greatly admire, and his son (who is so used to a camera by now), I wanted to come up with something outside of the usual guaranteed way of working with a longer lens, and a simpler background. I wanted something a little out of the ordinary.
What I envisioned was some place in New York that was very busy, and then go to a slow shutter speed, and let everyone that is moving around them, turn into ghostly figures. The idea I had in mind, was with the two of them central in the image, and figures flowing around them on either side. I wanted that symmetry.
But as usually happens, real life limitations and opportunities kick in, and you end up with something slightly different than originally envisioned.
{ 11 comments }