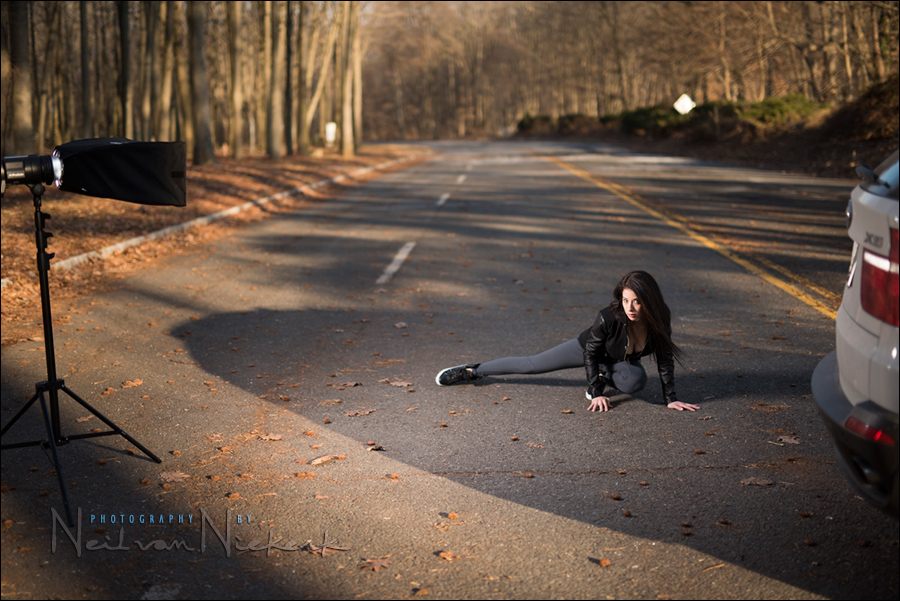 Controversial photography
Ever wonder how controversial it is to just write and maintain a photography blog?! You'd think that mainly writing about photography techie stuff should be a fairly non-controversial thing. And yet, in the by now 11 years this blog has been going, there've been some articles that unexpectedly created hefty reaction and discussion. Often over the most innocuous things. Sometimes because the topic is seen as a challenging one. That's me being controversial … without even being political. Just photography!
Here are the articles on the Tangents blog that got some angry response.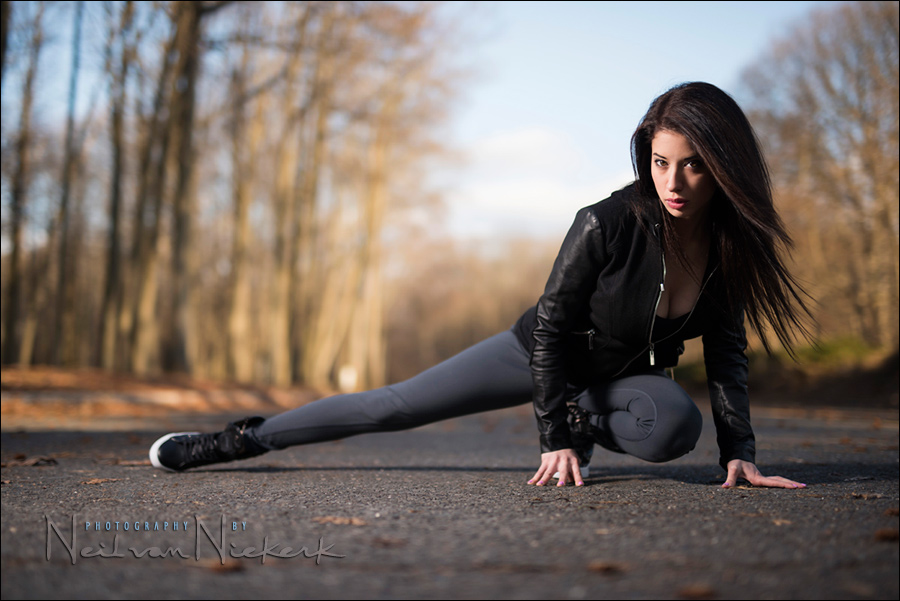 Sometime last year someone strongly berated me (via email) about shooting in the middle of the road with this model, Melanie Schwartz. Apparently this was reckless of me, endangering Melanie's life (and my own.) Explaining that there was thick forest right behind us, because this (unfinished) 4-lane highway stopped dead right there, didn't matter. I was still sending out a bad message with this recklessness shown in the photo. How dangerous was this? A local cop came to check on us to make sure we're okay. No warnings or arrests. So yeah, not a particularly dangerous place to shoot when the local cops are fine with it. Still, I am scolded for it because … I'm not behaving responsibly?
---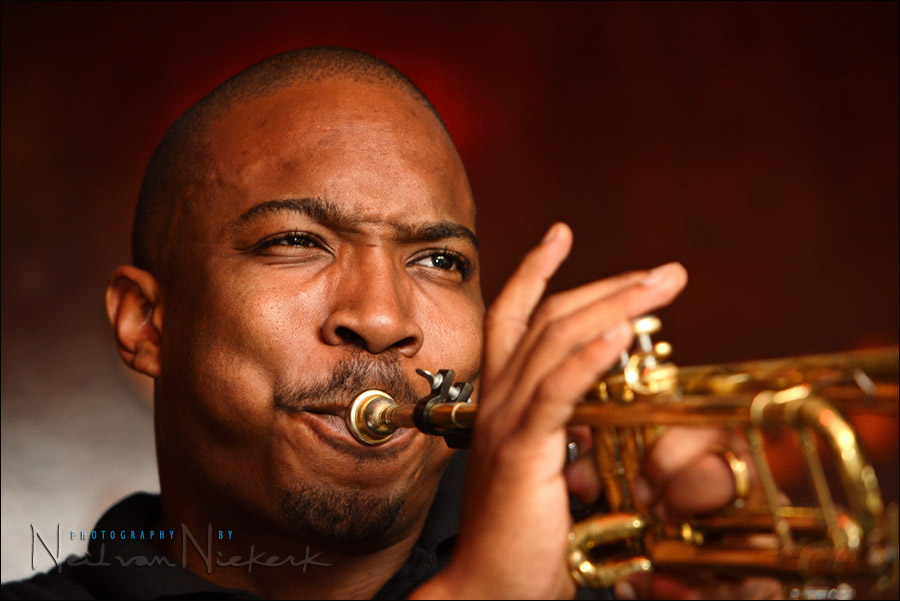 I was also taken to task for the photo of a trumpeter. A musician / photographer emailed me to tell me how bad it was of me to take a photo of a musician in concert. Nevermind that it was a small gig and I was photographing for the band's promotional use, by their invitation. That doesn't count … I had to add a disclaimer to that blog post to explain myself just to avoid future acrimony about something so trivial!
---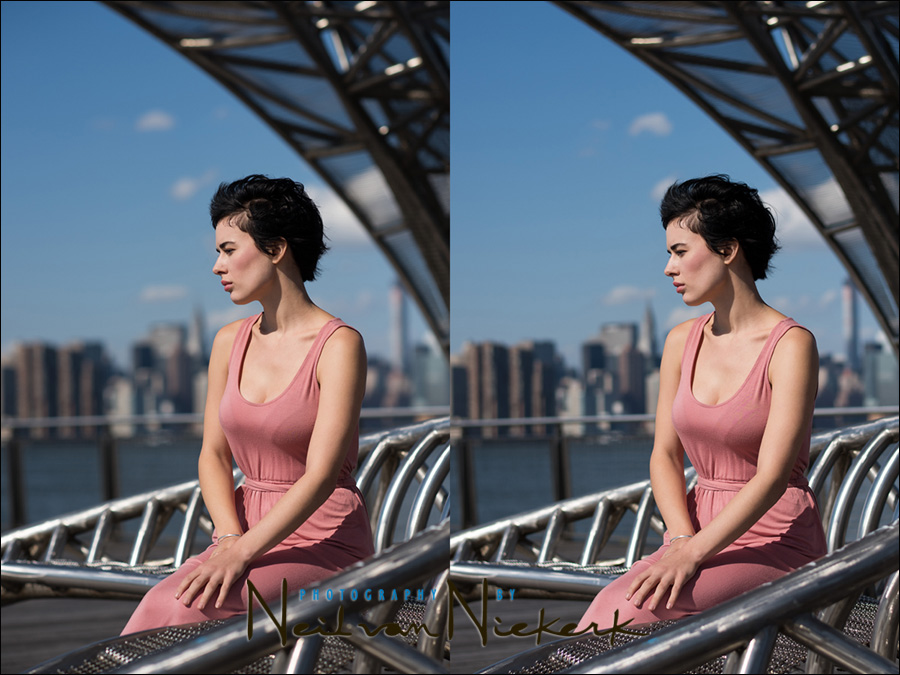 This next article however, has proven to be the most controversial, and received a lot of (sometimes heated) attention, whether in the comments, or via email – the discussion on Depth-of-Field and "Effective Focal Length" when comparing crop sensor cameras vs full-frame cameras. I even had to delete comments and block some people on Facebook when I linked to this post! Their reactions were over-the-top angry and insulting. Bizarre.
---
Here are a few more articles that sometimes rubbed people the wrong way:
With a blog post about Back-up systems for your computer, I dared mention "global climate change". Two people emailed me to tell me that they will no longer follow my blog!
Some didn't like it when I said that their "passion for photography" was largely irrelevant, and that it was superfluous to mention this on their websites.
Others just really like clinging to some of the Photography clichés.
The blog post about my interaction with a cop who decided I needed permits for photographing on the streets in Hoboken, got some angry comments!
Then of course, I had the arrogance to call it the the final discussion on RAW vs JPG. That proved to be a red flag to some, yet they mostly couldn't stay on course with the discussion.
Here's the thing though – I absolutely do not love to argue. I hate it. This is in part why I started the blog way back when – I had people on DP Review accuse me of being an anti-Nikon troll. Can you imagine? Me as an anti-Nikon troll?! My name is Neil van Nikon. Good grief.
Anyway, some day when I have the energy, I will tell you more about my email folder "weird & idiotic".