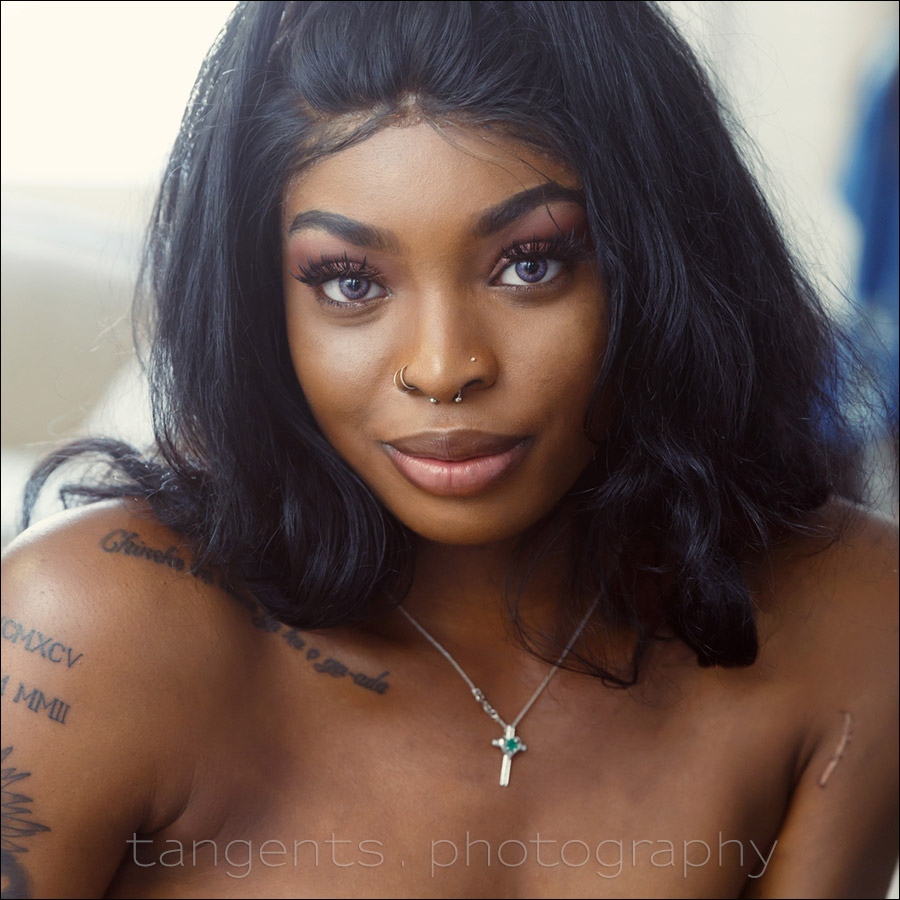 Impromptu portrait with bounce flash
Faustina, a model, arrived early for the video shoot in the studio today. We chatted while she waited for her team to arrive. She had questions about photography … so she earned herself a lecture about photography. That's what you get for hanging out with me. Careful what you ask for!
On-camera bounce flash, the usual, proper way for awesome light. This really is an impromptu photo – not overly posed, to show her how I use flash. And I think that is the point of this – flash photography can look *this* good with minimal effort. Minimal equipment, and especially, no flash diffusers and crap. Just the flash bounced over my left shoulder … into the direction that I wanted the light to come from. It is that simple and quick to get superb off-the-cuff portraits indoors.
I know it is a topic we regularly cover here – tutorials on bounce flash photography – but this was just such an efficient portrait – the first shot worked! Done! It had to work – the technique is simple. With that, I wanted to show it here as consistent inspiration that we don't need complicated lighting setups – just good light.
---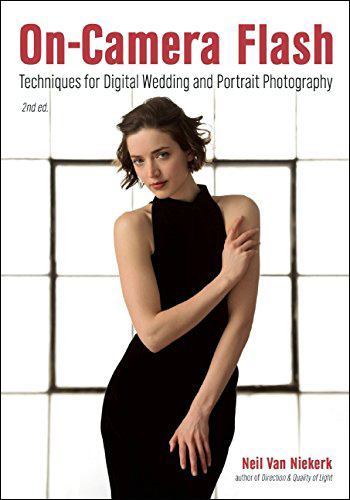 On-Camera Flash Photography – revised edition
This book is explains a cohesive and thorough approach to getting the best from your on-camera speedlight.
Particular care was taken to present it all with a logical flow that will help any photographer attain a better understanding of flash photography.
You can either purchase a copy via Amazon USA and Amazon UK, or can be ordered through Barnes & Nobles and other bookstores. The book is also available on the Apple iBook Store, as well as Amazon Kindle. Also check out the Amazon Kindle store.
Learn more about how the cover image was shot.
---
Camera settings and gear used
1/125 @ f/3.5 @ 1250 ISO
TTL flash +0.7 FEC
Ambient exposure was about 3 stops under.
Related links