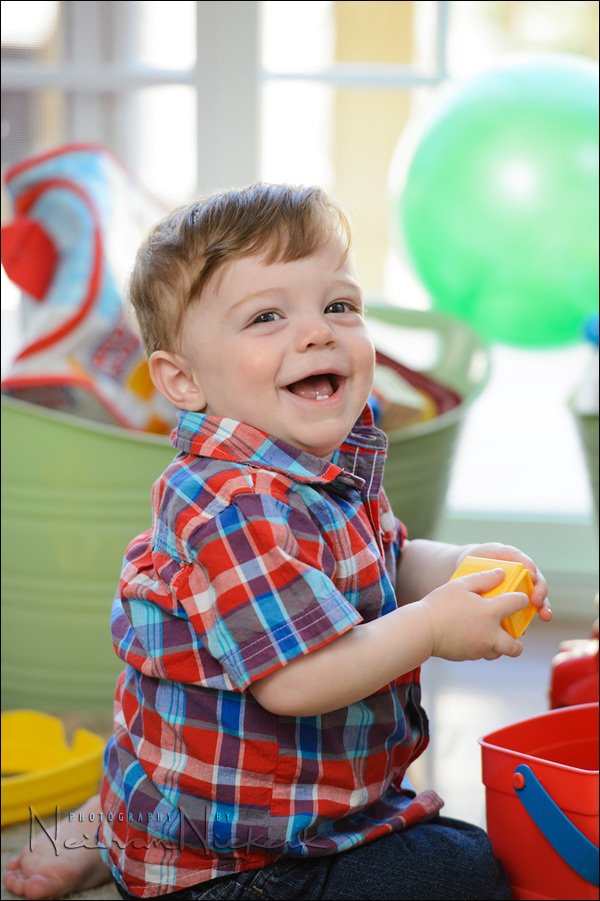 Simple lighting setup to photograph kids indoors – Bounce flash!
Meet Jack. He's 1 year old. We kinda photographed him just over a year ago with the maternity photo session with his mom and dad. But this is him now, for real. When Amy and Nick asked me to do a portrait session with him, we started off at their house. I wanted to grab a few candid photos of Jack happily playing before we set off to a nearby park.
Since kids scoot around all over the place, for me, it made most sense to just use on-camera bounce flash. Minimal gear – just the speedlight on my camera. And of course, the black foamie thing. Shooting in TTL mode, meant the flash exposure was pretty much spot on every time, regardless of where Jack zipped around.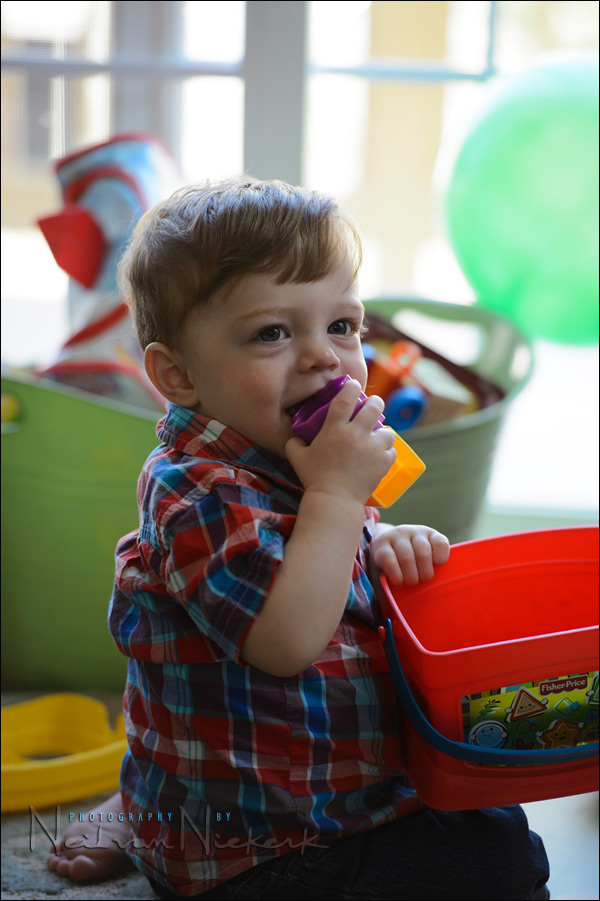 The ambient-only exposure, as comparison.
camera settings: 1/250 @ f/4 @ 800 ISO
I wanted the background to blow out, and with that there is a light, airy feel to the photos. And of course, since I'm using (bounce) flash against a much brighter (available light) background, max flash sync speed made most sense.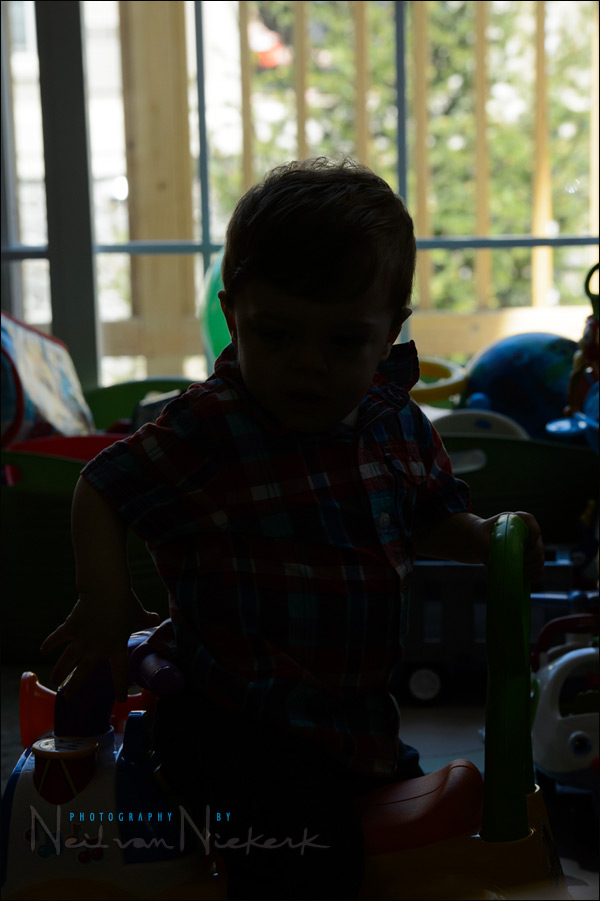 If I had changed my exposure settings so that more of the background showed – as in this test shot at f/11 – then the background would've been better exposed and with the change in depth-of-field, would've been more visible. So a wide-ish aperture made sense since I didn't want the background to show. The out-of-focus, over-exposed haze is what I wanted.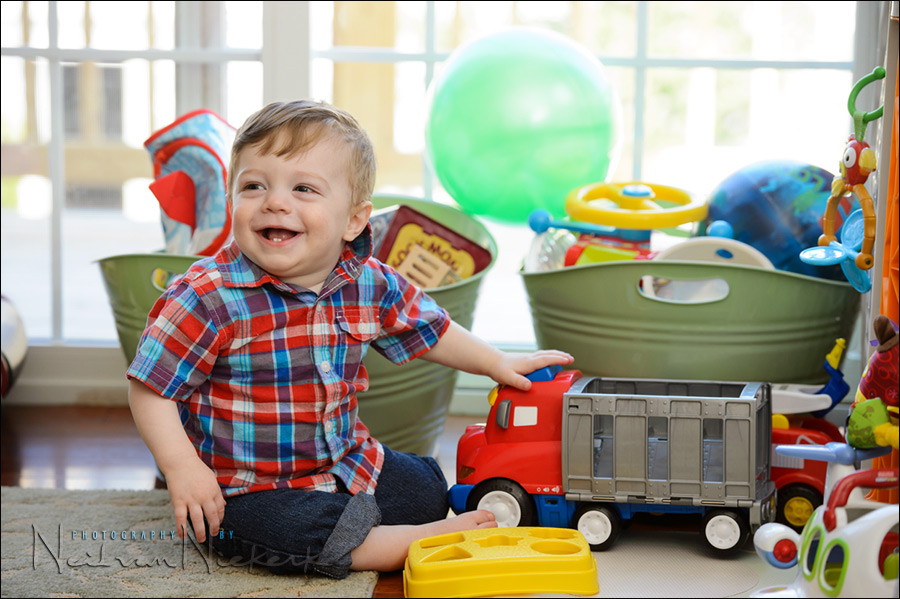 Really, this way of lighting is the most effective and simple in this environment. And … this technique is so simple that it is accessible to everyone with a decent speedlite.

After a series of photos of the happy chap in his environment (ie, lots of toys), we went to the park for portraits with mom and dad, and for this very special announcement.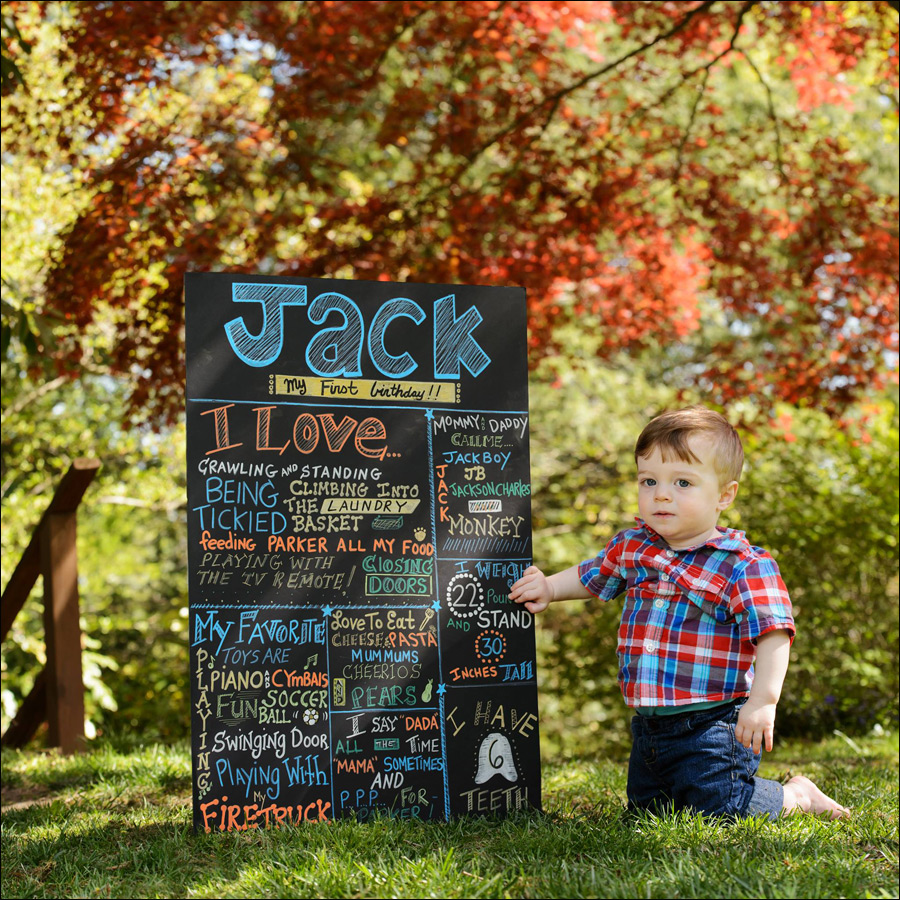 Photo gear (or equivalents) used in this photo session
Related articles