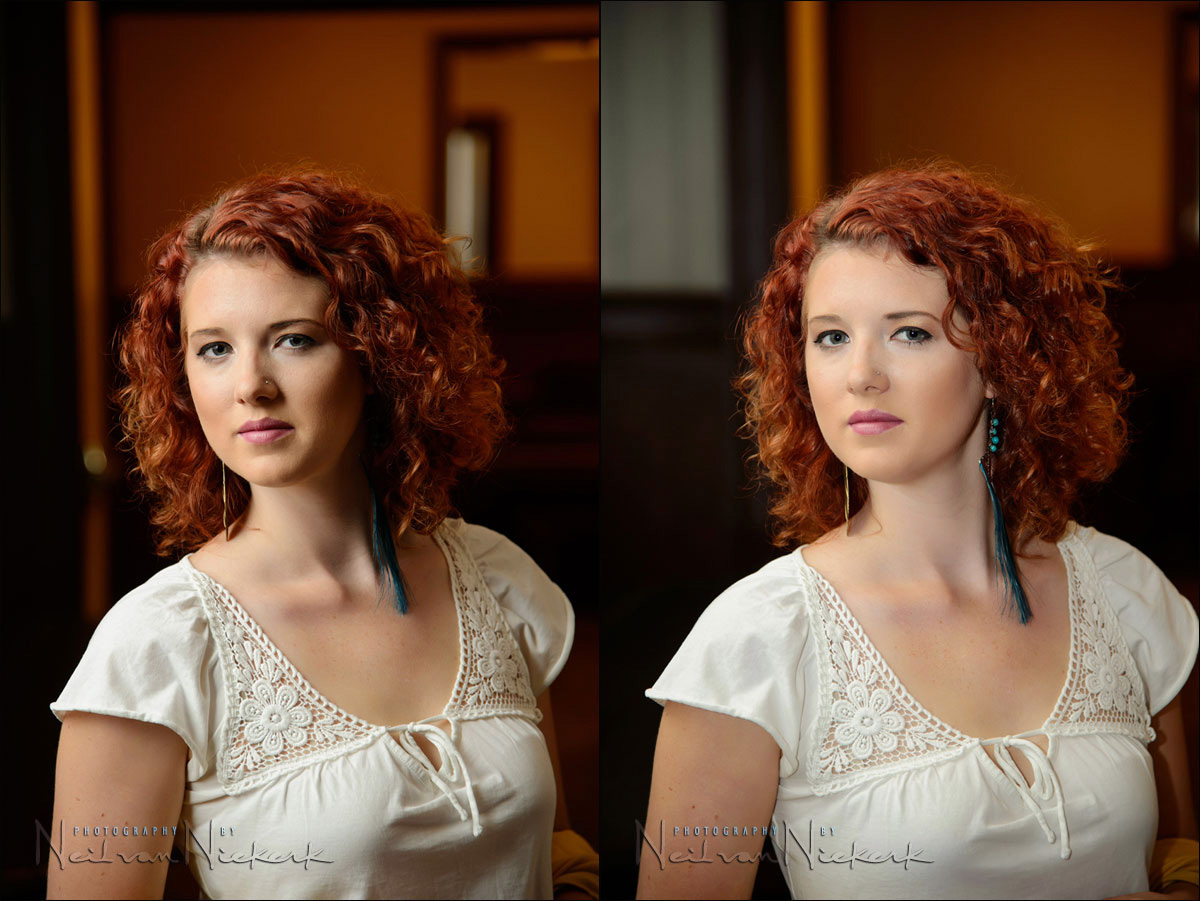 Bounce flash comparison: With & without the black foamie thing
One of the presentations that I gave at the After Dark event in St Louis, was (perhaps inevitably by now), about bounce flash photography. Part of this was a sequence explaining how the direction that you bounce your flash into, will define the light pattern on your subject. The black foamie thing helps in directing the light from your flash, especially if you want short lighting on your subject.
And here is the comparison – with the black foamie thing, and without. Without flagging the flash, there is direct flash. Then the light is flat and specular and there is a distinct hard shadow that isn't flattering.
camera settings for both images:  1/200 @ f/4 @ 800 ISO
I had our model stand close to a wall (with wooden trim). She was about 6 or 8 feet away from the wall.
On-camera flash modifier – the black foamie thing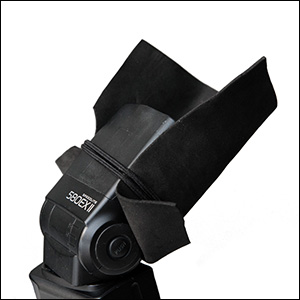 I use the black foamie thing (BFT) as a truly inexpensive flash modifier to flag my on-camera flash to give me lighting indoors that truly look nothing like on-camera flash.The
piece of foam
(
Amazon
), can be ordered via this link. I cut the sheet into smaller pieces.
The BFT is held in position by two
hair bands
(
Amazon
), and the BFT is usually placed on the
under-side
of the flash-head.
The linked articles will give clearer instruction, especially the
video clip on using the black foamie thing
.
Related articles
Video tutorials to help you with flash photography
If you like learning by seeing best, then these video tutorials will help you with understanding flash photography techniques and concepts. While not quite hands-on, this is as close as we can get to personal instruction. Check out these and other video tutorials and online photography workshops.


Photo gear (or equivalents) used for these images