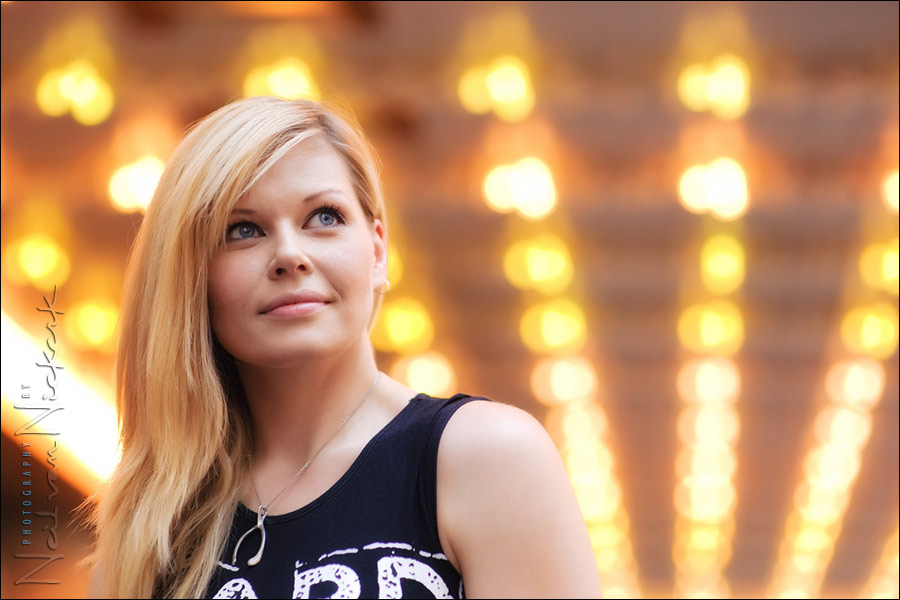 An informal portrait with the 85mm lens – Sarah S.
Like pretty much every photo geek that I know of, I carry a camera with me wherever I go, for my personal photography. Now when the photography isn't for an actual planned shoot or professional shoot, but just for fun walk-about – then the choice of gear somehow becomes more involved. What lens should I take – wide, normal or tele. Fixed or zoom. The bulk and weight become considerations – you don't want to schlep around too much gear.
Creativity and motivation quickly dissipate when your back and feet start to hurt from a camera bag that is too heavy. Nowadays the Fuji X100s (affiliate) is my walk-about take-everywhere camera. The 35mm equivalent lens is a good choice for more scenic views. For example, during my visit in 2014 to South Africa, it is the only camera that I took. Here are some of the results from it: hot-air balloon ride
I tend to oscillate in deciding between 2 lenses for my own photography when I am just out exploring.
– 35mm for more scenic views in mind,
– 85mm when I have tighter perspective and portraits in mind.
I have a specific love for the 85mm lens. I believe this is the best lens to change your portrait photography. That short telephoto gives you some compression to your perspective, and the wider aperture allows you to throw pretty much any background out of focus.
When a photographer friend, Sarah Smith, visited New York, I met up with her and we roamed the streets of Manhattan a bit, exploring. With me I had the D700 that I owned at the time, and the 85mm f/1.4 lens on it.
On 42nd Street, there is a McD's with this brightly lit ceiling to its entrance. Very New York glitz, especially for a fast food place. I knew that shooting up towards it with a tight composition, would make a beautiful background for an impromptu portrait. I asked Sarah to stop, and then asked her to turn her gaze slightly outwards to the light coming from the street side of the Manhattan sidewalk. I carefully framed the image in my camera's viewfinder, using shallow depth of field. An interesting background, beautiful light and a very photogenic subject with the right lens. Sometimes it's this easy, and this quick.
Camera settings & photo gear (or equivalents) used
Related links