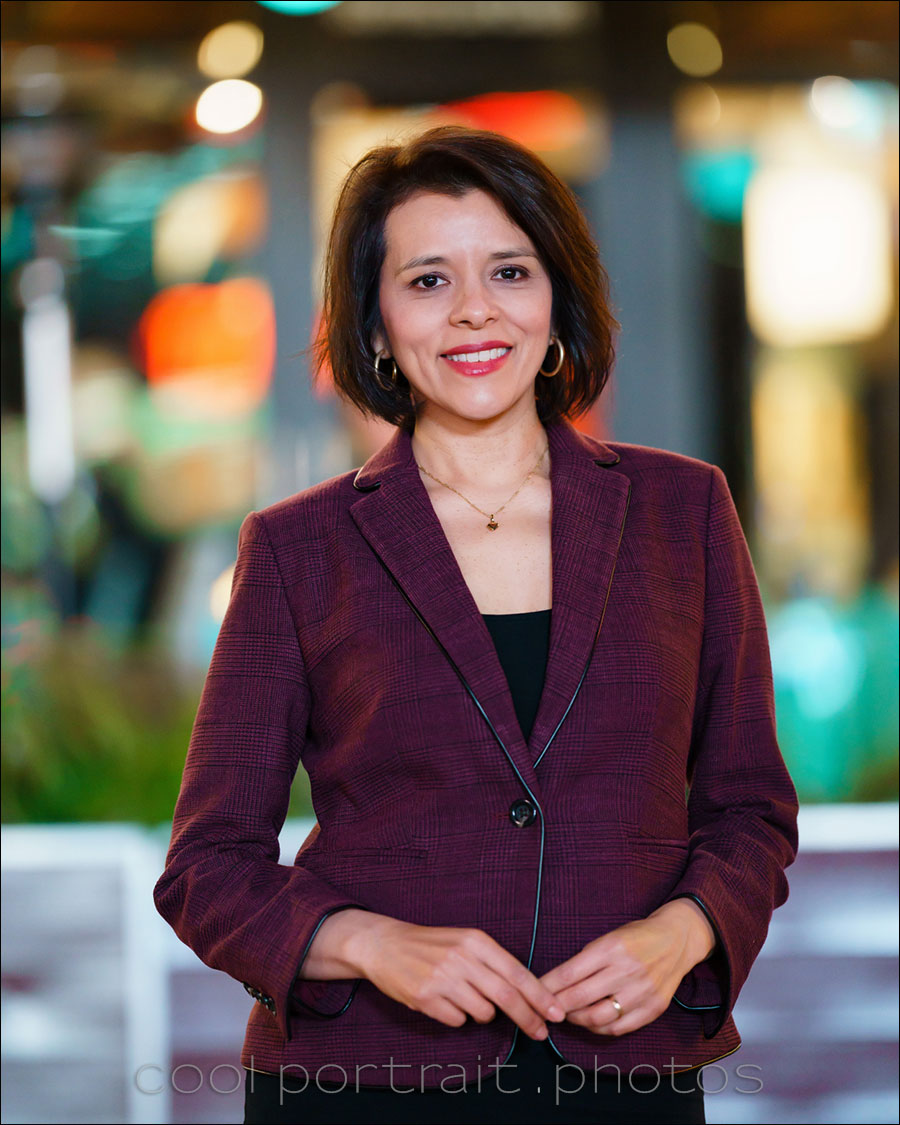 Late night available light portraits in Las Vegas
During a chance connection at WPPI photography convention in Vegas, Lupita and I struck up a conversation … and later that evening we ventured out on the Las Vegas strip for a few late night portraits. With a fast prime lens – the Sony FE 135mm f/1.8 GM lens  (B&H / Amazon) – we were able to use just the light on the part of the Strip we explored. Here are a few of my favorite images.
It's always an adventure using random available light like this — there is such a wide range of nuanced shades of colors that play over someone's features … when it looks good, it can be quite interesting. Something out of the normal "clean" way of lighting our subjects. Still, I had to look for places where we could use the neon signs. I usually waited for a more neutral color from the lights around us, since a green (or overly magenta) skin tone is difficult to fix.
All the images here were taken with the Sony A9 camera (B&H / Amazon) and the Sony FE 135mm f/1.8 GM lens  (B&H / Amazon), wide open. Shutter speeds ranged from 1/60-1/160. ISO ranged from 1600-3200. However, most of these were bumped up by around 0.7 stops in processing the RAW files.
The escalator sequence especially was fun — the Sony A9's eye-focus meant that as she slowly ascended, the camera accurately tracked her eye, regardless of my composition. I could just frame and trip the shutter as I varied my composition — the camera made sure her eyes were in focus, critically sharp. With the escalator series, I was at 1/160th – the fastest shutter speed I used this evening – because I needed to freeze any motion. Fortunately escalators fairly slowly and at a steady pace. All the images were crisply sharp for the high ISO settings I used.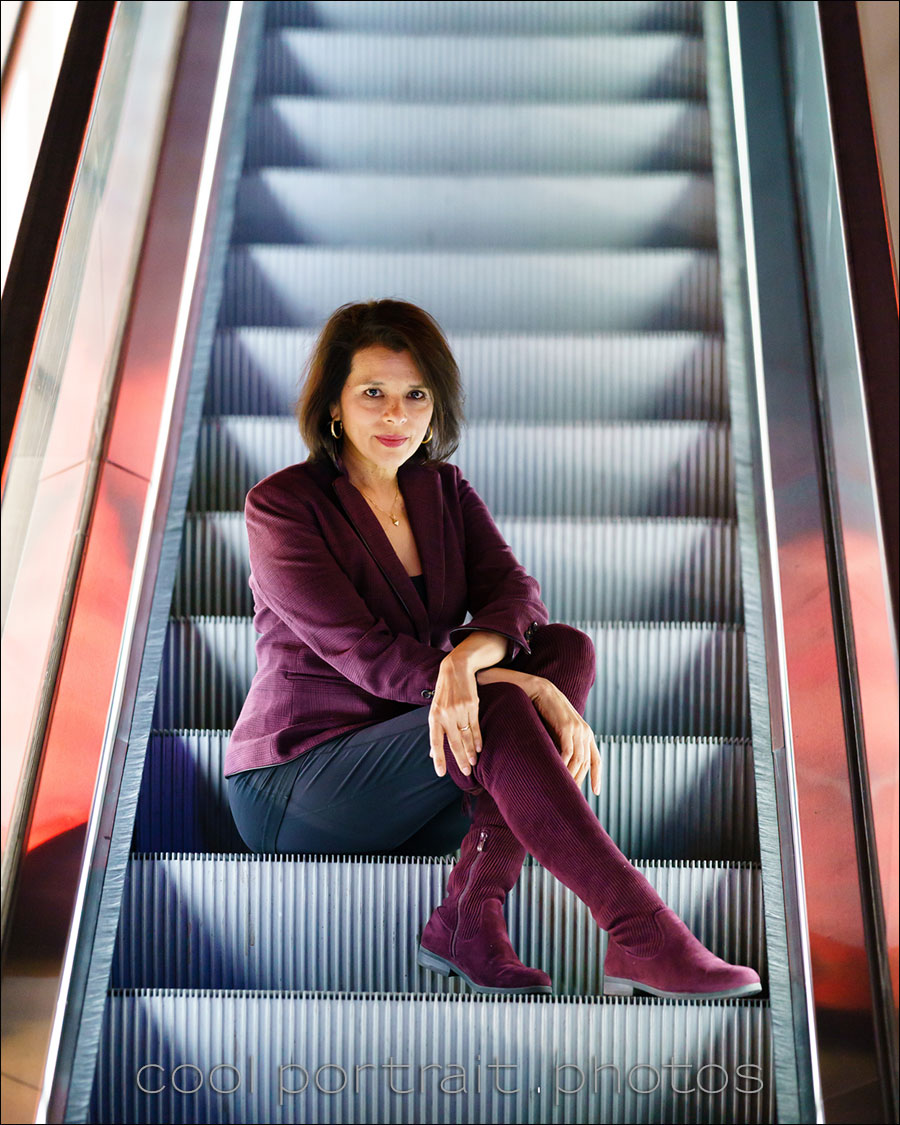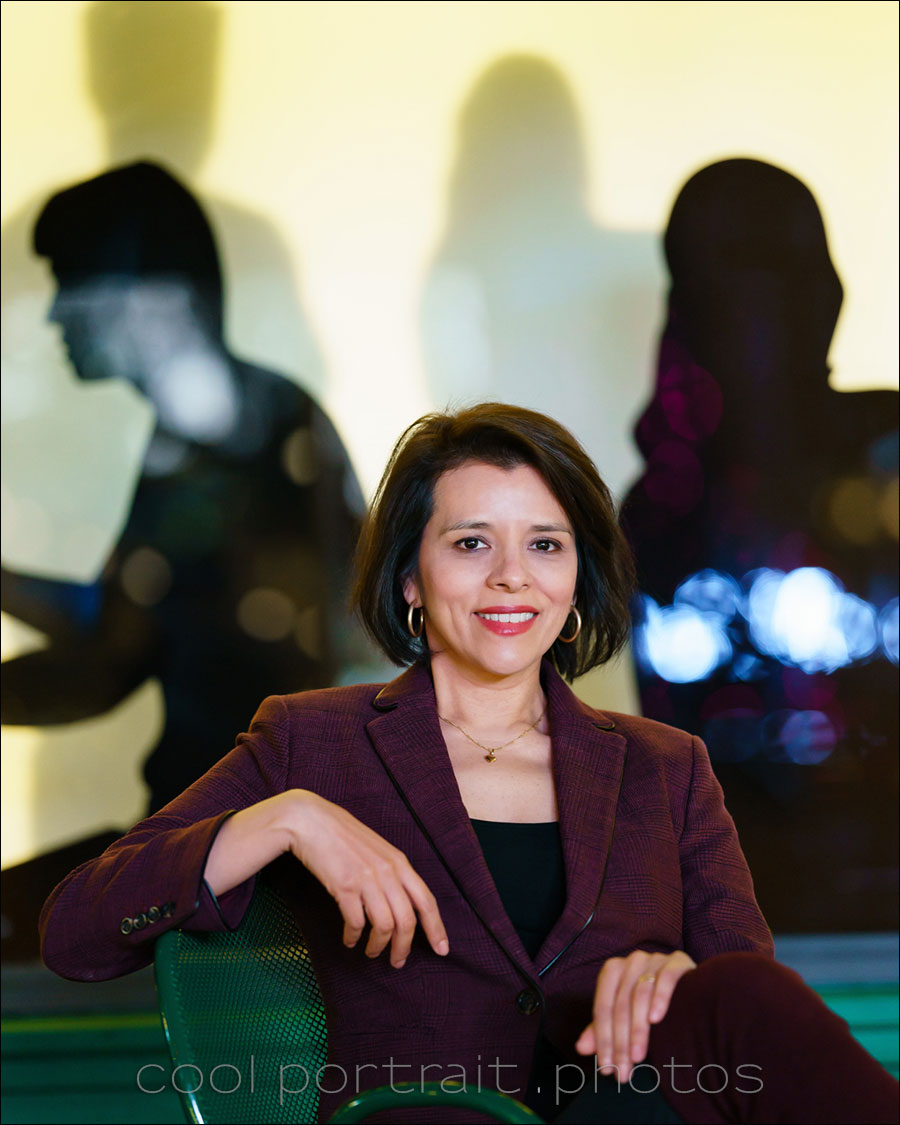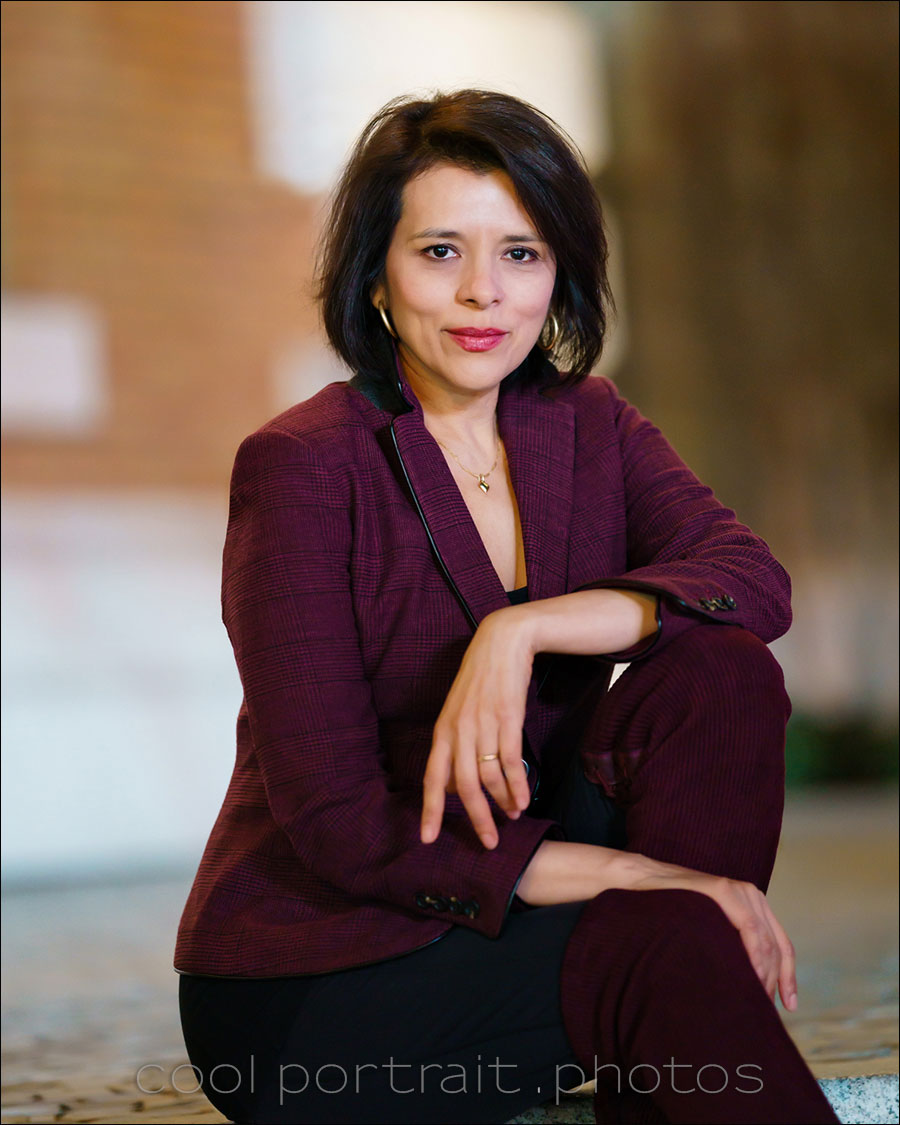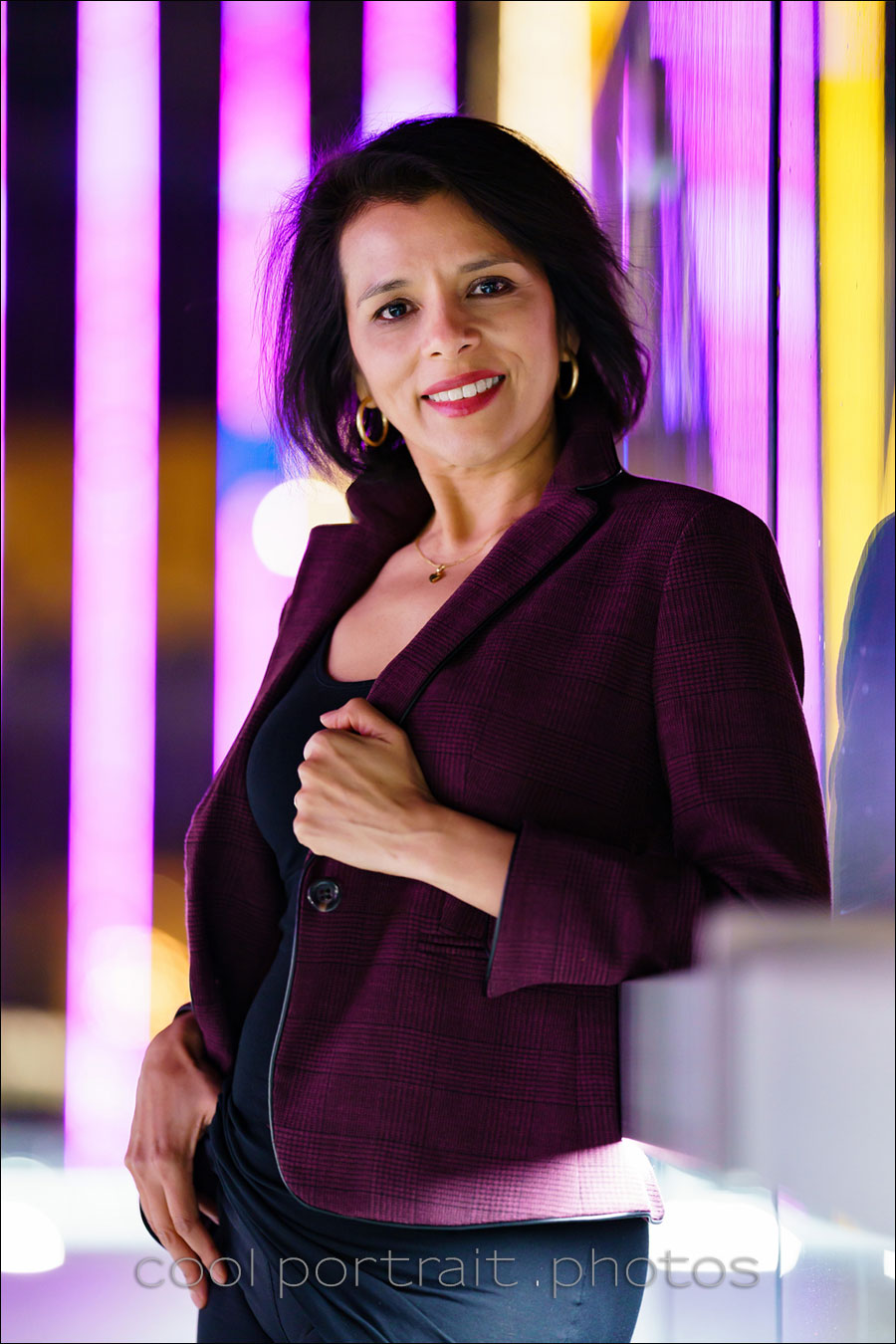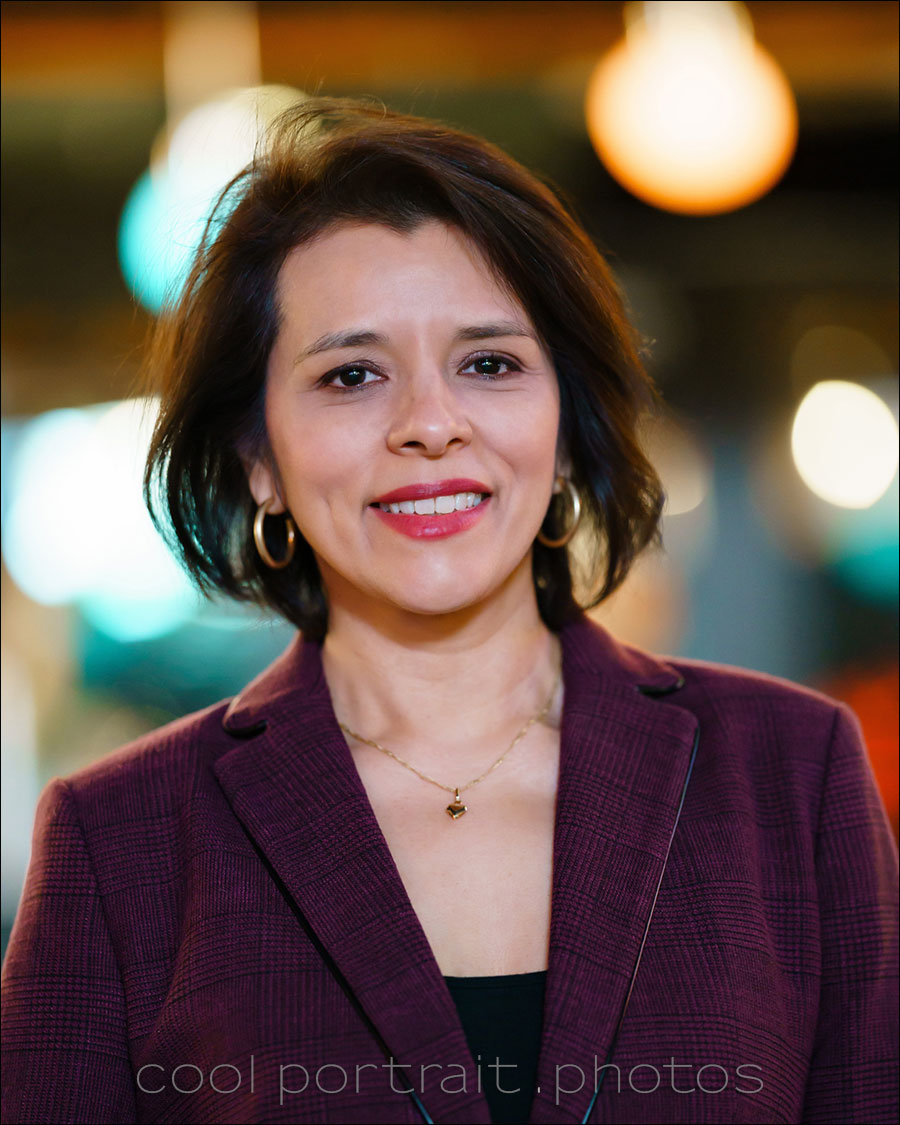 Camera settings for these images
f/1.8  @  1/60 to 1/160th  @  1600 – 3200 ISO
available light only
Related articles