Available light photography – looking for good light
When shooting for fun on location with a model, and have the time, I have this personal challenge – to find interesting sources of light. Those spots of found light where a little bit of magic happens. This photo of Anastasiya was taken in Grand Central, New York. While the station's architecture is impressive, the light levels there are very low, and quite flat. It's a place you want to take photos at, because it is so beautiful inside – but it is a challenge. The light there just don't lend itself to good portraits in an obvious way.
Always on the hunt for these unexpected and interesting sources of light, I saw the Apple logo on the staircase leading up to the Apple Store. A beacon to the mother ship! It shone bright enough that we could use it surreptitiously as a main light for our model when posing her in a certain spot on the stairs. Suddenly she popped out from the more drably light surroundings.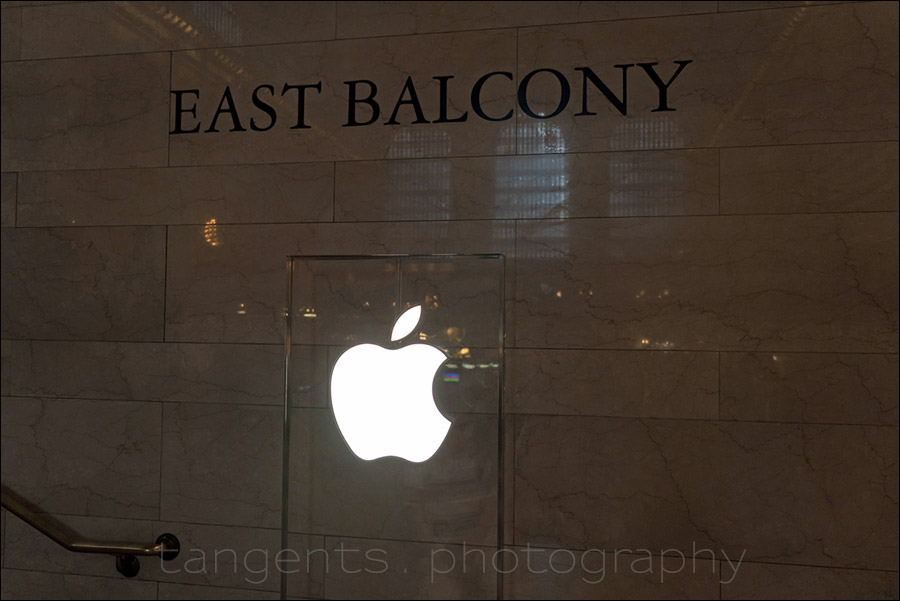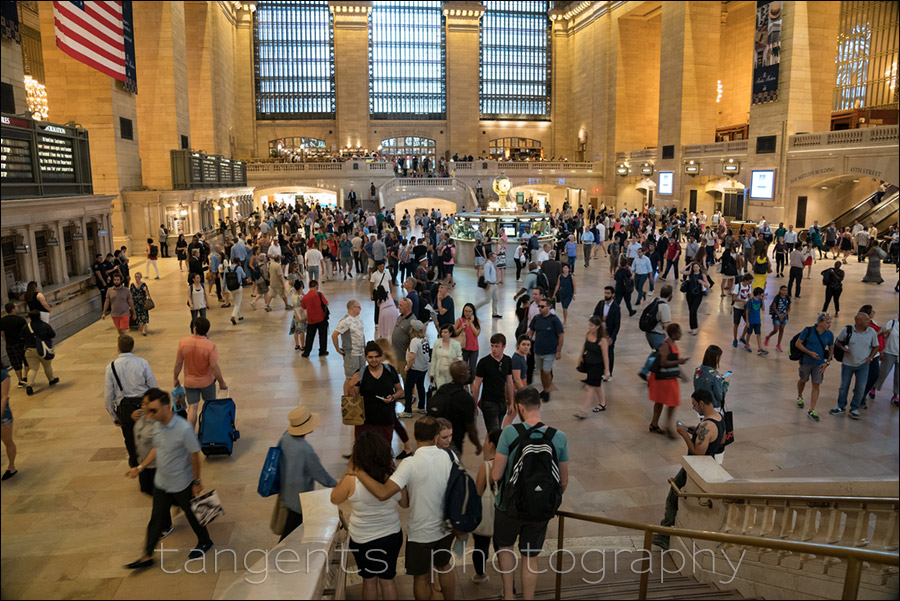 The main image at the top was done with the Sony A7 iii camera (B&H / Amazon), using the impressive (and very affordable) Sony FE 85mm f/1.8 lens (B&H / Amazon). I love that little lens because it is razor sharp wide open.
Of the two smaller photos here, the one is of the lit Apple logo that gave us that extra bump of light. The other is of Grand Central – which is underexposed at 1/40 @ f/4 @ 3200 ISO. While the two exposures (the station and of Anastasiya) don't seem to differ substantially, there wasn't enough light on Anastasiya here. This is where this extra bit of light from the logo makes the difference, and helps to make her pop out even more from the background.

Related articles