Off-camera flash tutorial – Flash with no ambient light
This tutorial about off-camera flash, is one of the segments in a series on how to use off-camera flash in a simple scenario – where there is no ambient light. This is a good introduction to the topic. In the next tutorial video, we will consider how we go about adding off-camera flash when we work with ambient light.
With this introduction, we cover the essentials such as:
·  Basic gear you would need for off-camera flash.
·  How we decide on our settings – in this case, it is really easy. We decide what aperture and ISO we want to use, because we don't have to take ambient light into account.
·  Flash exposure is controlled by 4 factors:  PAID = Power, Aperture, ISO, Distance.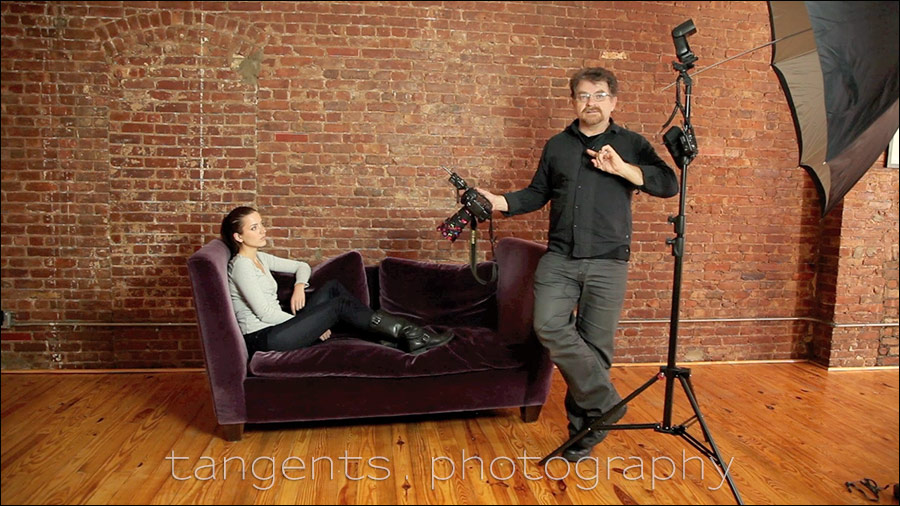 This video tutorial is one in a series that originally appeared on the Clickin' Moms website in 2012, but licensing has now reverted back to me, and here we are – a tutorial that might be dated in terms of some of the gear used, but the principles remain the same. In conjunction with all the other articles about off-camera flash photography, these videos should make a good primer on the topic of off-camera flash.
Off-camera flash tutorial – Flash with no ambient light
For a more up-to-date list of gear for off-camera flash, start with this: Gear list – Starting out with off-camera flash

---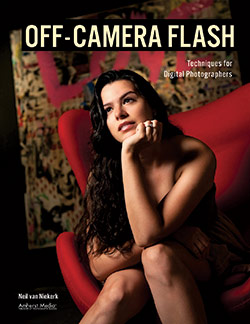 Off-Camera Flash Photography
With this book, I wanted the material in the book to flow as a truly accessible introduction to off-camera flash. The techniques here are within the reach of everyone.
As always, the aim was for those aha! moments when things become clear and just makes sense. And then, hopefully, inspire the readers of the book to see how easily off-camera flash lighting can expand our photographic repertoire.
You can either purchase a copy via Amazon USA or Amazon UK. The book is available on the Apple iBook Store, and Amazon Kindle.
---