Video tutorial: TTL fill-flash
This video tutorial on TTL fill-flash settings, is the visual counterpart to this article – Flash Exposure Compensation (FEC). Whether you use on-camera bounce flash, or off-camera TTL flash as in this off-camera flash tutorial, you will need to adjust your FEC to control the amount of TTL flash you get. Adjusting the FEC allows you varying degrees of fill-flash. This video and the article on flash exposure compensation explains a sequence where you get to compare how different levels of fill-flash affect your final photograph.
Also check out these related articles for concepts mentioned in this video:
This video tutorial is one in a series that originally appeared on the Clickin' Moms website in 2012, but licensing has now reverted back to me, and here we are – a tutorial that might be dated in terms of some of the gear used, but the principles remain the same. In conjunction with all the other articles about off-camera flash photography, these videos should make a good primer on the topic of off-camera flash.
For a more up-to-date list of gear for off-camera flash, start with this: Gear list – Starting out with off-camera flash
---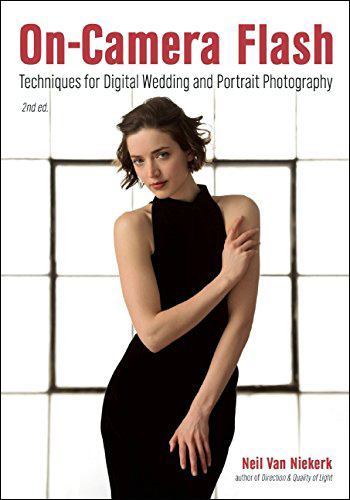 On-Camera Flash Photography – revised edition
This book is explains a cohesive and thorough approach to getting the best from your on-camera speedlight.
Particular care was taken to present it all with a logical flow that will help any photographer attain a better understanding of flash photography.
You can either purchase a copy via Amazon USA and Amazon UK, or can be ordered through Barnes & Nobles and other bookstores. The book is also available on the Apple iBook Store, as well as Amazon Kindle. Also check out the Amazon Kindle store.
Learn more about how the cover image was shot.
---