Off-camera flash tutorial – Off-camera flash on location
Continuing on from the previous off-camera flash tutorial, we explore balancing ambient light with off-camera flash. With this video tutorial, we use a speedlight in a softbox, and we look at using TTL flash. There is a certain simplicity when we work with TTL flash in a non-static situation – we allow the technology to help us get to proper flash exposure quickly. More about this in the article on Manual flash vs TTL flash.
We start off just using the available light for a few headshots of our model, Anelisa. The next step would be to control how bright our background appears in relation to our subject, using off-camera flash. In TTL mode we do this with our camera settings for the ambient light … and our TTL flash follows that. We can of course adjust the brightness of our TTL flash with Flash exposure compensation.
We also look at how a longer focal length allows us to compress the perspective and minimize the visual clutter of a busy background.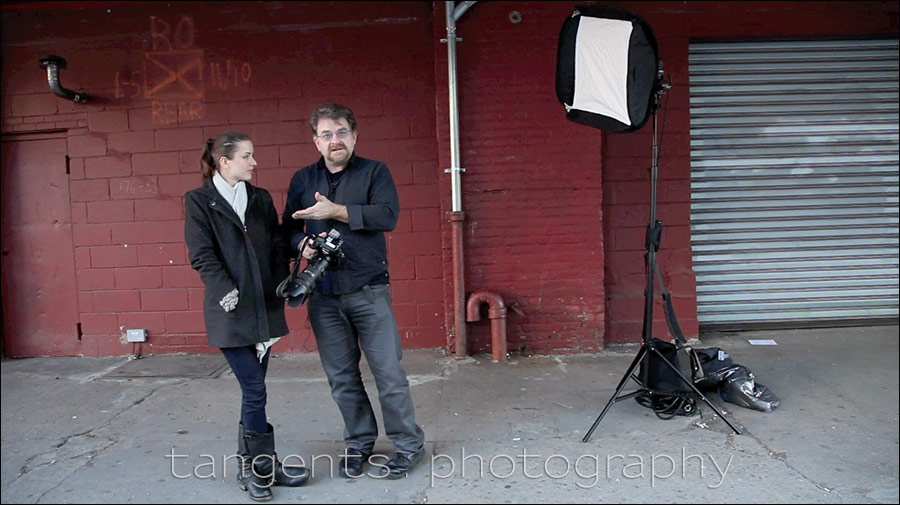 This video tutorial is one in a series that originally appeared on the Clickin' Moms website in 2012, but licensing has now reverted back to me, and here we are – a tutorial that might be dated in terms of some of the gear used, but the principles remain the same. In conjunction with all the other articles about off-camera flash photography, these videos should make a good primer on the topic of off-camera flash.
Off-camera flash tutorial – Off-camera flash on location
For a more up-to-date list of gear for off-camera flash, start with this: Gear list – Starting out with off-camera flash
---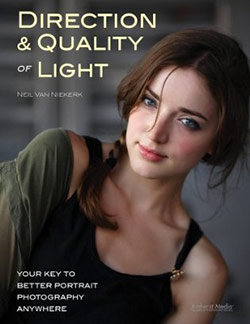 Direction & Quality of Light
I wanted to distill the essence of what we, as photographers, work with – light! Before we can truly grasp on-camera flash and off-camera flash, and really, any kind of photography, we have to be aware of the direction and quality of light. We need to observe the light that we have, and then decide how best to use it, or enhance it.
With this book, I try my best to share those "aha!" moments with you, and I do believe this book can make a difference to your photography.
The book is available on Amazon USA and Amazon UK, or can be ordered through Barnes & Nobles and other bookstores. The book is also available on the Apple iBook Store, as well as Amazon Kindle.
---