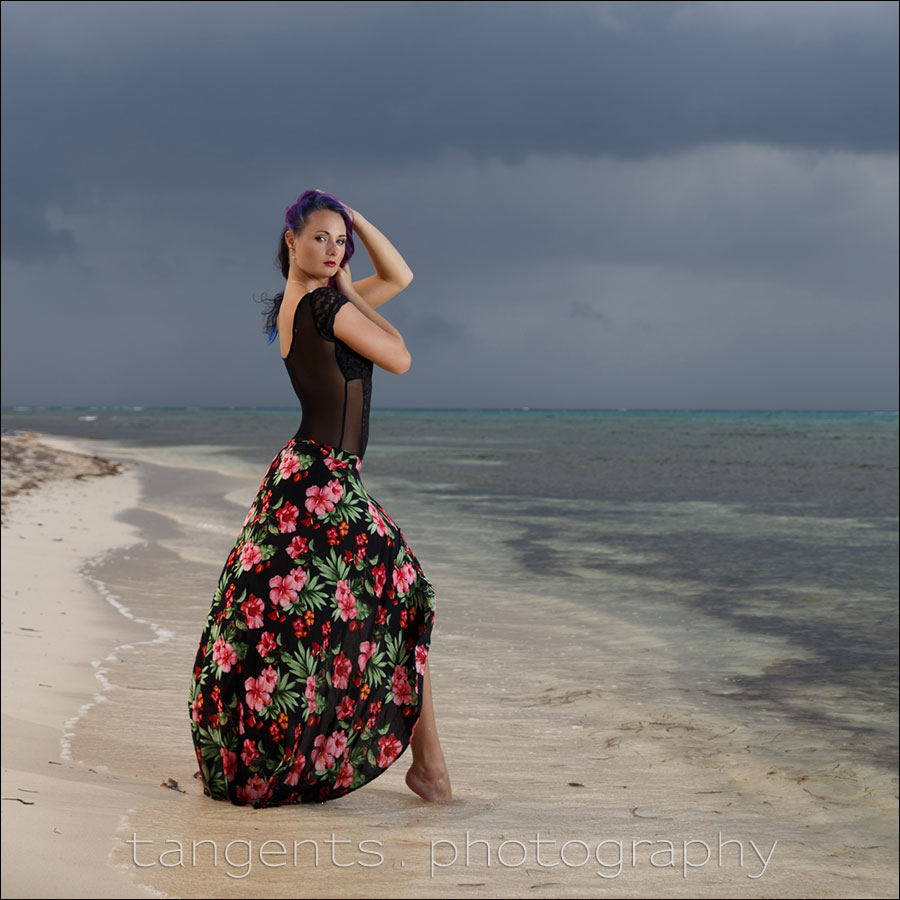 Best fill-flash settings
The best fill-flash settings can be summarized with this one idea – we want to better expose our shadow areas. While this will depend on the situation and also personal taste, we are going to walk through some scenarios and get to a wider understanding hopefully of what we want to achieve with our fill-flash. But essentially, that is it – we want to lift our shadow areas to approximately the rest of our subject … or scene. There is some wriggle room in interpreting that idea of 'correct exposure', but in this article we will get to a better of understanding of what we want to do, and how to get there.
The photo above of our model, Scharmarie, is a good example. We had the sun setting to our left (with her back to the sun), and some low storm clouds rolling in. Her face would have been in shadow, and would have appeared too dark in a photograph without fill-flash.. So we had to lift the shadows to a level where it suited our intentions with the final photograph.
When we think about what might be our best fill-flash settings, we need to understand that there is a whole range of ratios in which we can balance available light with flash. We could range anywhere from correct ambient exposure with just a touch of fill-flash … all the way to where we under-expose the ambient light, and use flash to give us the correct exposure.
There are of course numerous possibilities inbetween those two scenarios. None of which are particularly more 'correct' than the other ways we match flash and available light. For simplicity of explanation though, it is easier to describe the two 'extremes', and hopefully this will make it easy for us to figure out the in-between scenarios … where we mix some flash with the available light, and still get good lighting and great exposure.
This range of scenarios we deal with, are discussed in this article – Balancing flash with ambient light.
Now, when we talk about 'fill-flash', we're usually describing the scenario where our ambient exposure is correct, and we're just lifting the shadows with a hint of fill-flash. Or maybe a little more. Just enough for our best choice for fill-flash.
At the extreme end of this, we need to know how to overpower bright sunlight with on-camera flash.
In previous articles we have discussed: on-camera TTL fill-flash. This article on Flash Exposure Compensation (FEC) is a step-by-step workbook on how to get to the best settings, depending on the look you want. If you'd like to know a short-cut setting, then FEC setting of -2 EV or -3EV should do it. But go through that article on FEC to get a better understanding.
That was for on-camera TTL flash. Going with off-camera flash, the thought-process would be very much the same. There are some crucial difference in using TTL flash vs Manual flash. The techniques are related, but there is some slight change in our approach with any of those choices.
We have covered off-camera TTL flash before, so with this article then, we are going to achieve our best fill-flash settings using manual off-camera flash.
The photo above, with fill-flash. The photo below, without.
Let's have a look at how we got to our camera and flash settings: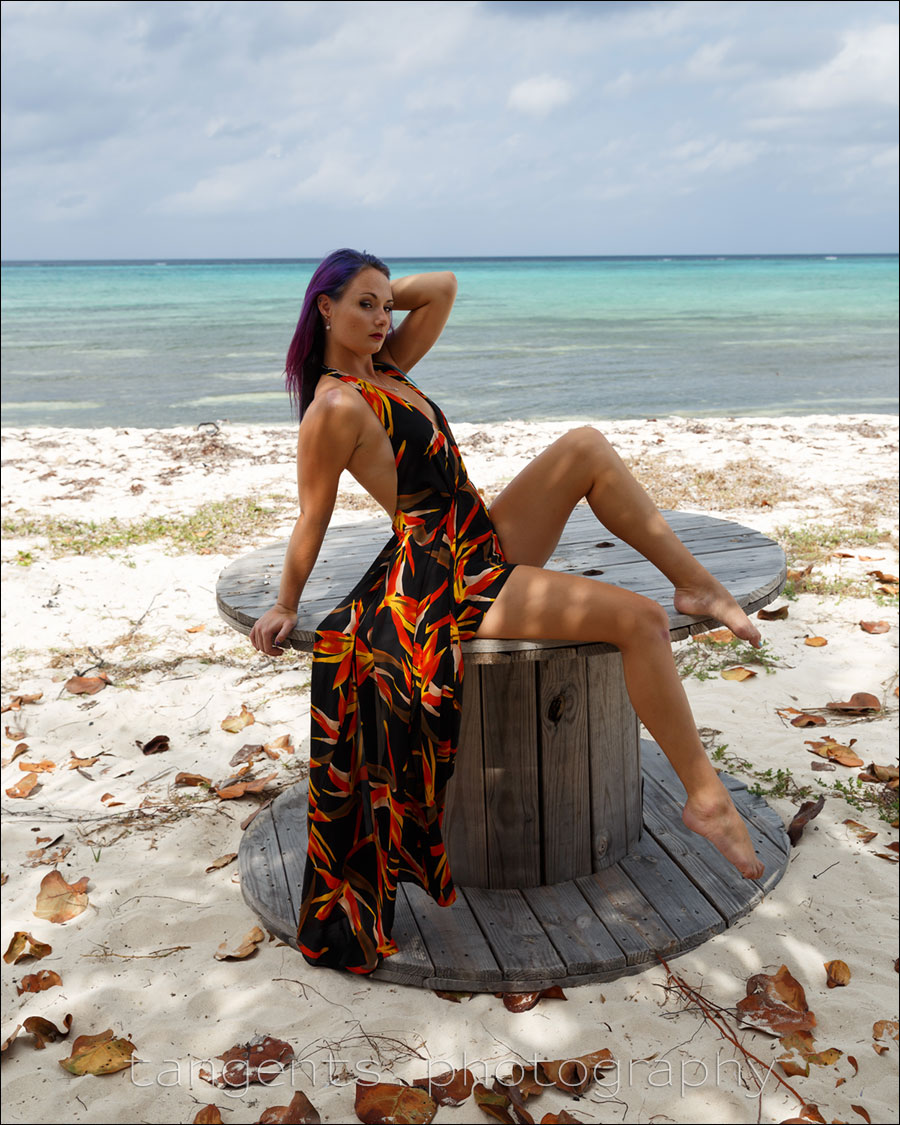 For anyone who wants to know the best fill-flash settings, you have to think in terms of your ambient exposure first and foremost. That is your starting point – correct exposure for the available light. Then you can add flash to it. But just a touch of fill-flash. In other words, "best fill flash settings", would revolve around your camera settings for correct (or close to correct), ambient exposure.  And then adding a touch of flash to even out the shadow areas or lift the contrast.
Using the camera's built-in meter, and doing a test shot or two (without flash), I found that 1/180 @ f5.6 @ 100 ISO exposed the ocean and beach well. The tonal levels looked good. Scharmarie, our model, was in shade, so she was a bit under-exposed. This is where the off-camera fill-flash would step in.
The question then is, how did we get to the flash settings?
The better flashes on the market will tell you on the flash's LCD screen what aperture you should set your flash, depending on the distance (and ISO and flash's zoom setting.)
Set your flash to manual, and then select an output – perhaps 1/2 power? The flash should tell you what distance you need to have your subject for correct flash exposure. Now change your flash's power setting to get to the correct distance that your flash is from your subject. Simple as that.
Let's say that you find that for f/5.6 you need to set the flash power to 1/4 power (for that specific ISO and flash zoom setting.). Now, if you need less flash, change the power down by a stop to 1/8th power. Or 1/16th. That would be -1EV or -2EV "flash compensation" comparable to using TTL flash. Except that the manual flash is more consistent than TTL flash.
This article – getting the most power from your flash – discussed this from the point of view of figuring out what distance you need to be at with your flash at full power to get correct exposure in bright light. It is a similar thought-process for other scenarios too. If your flash doesn't show you the power / distance relationship, then you will have to figure this out by using the guide number of your flash. Similarly, this article applies the same ideas: the Sunny 16 Rule & Flash Guide Number. These concepts are inter-related.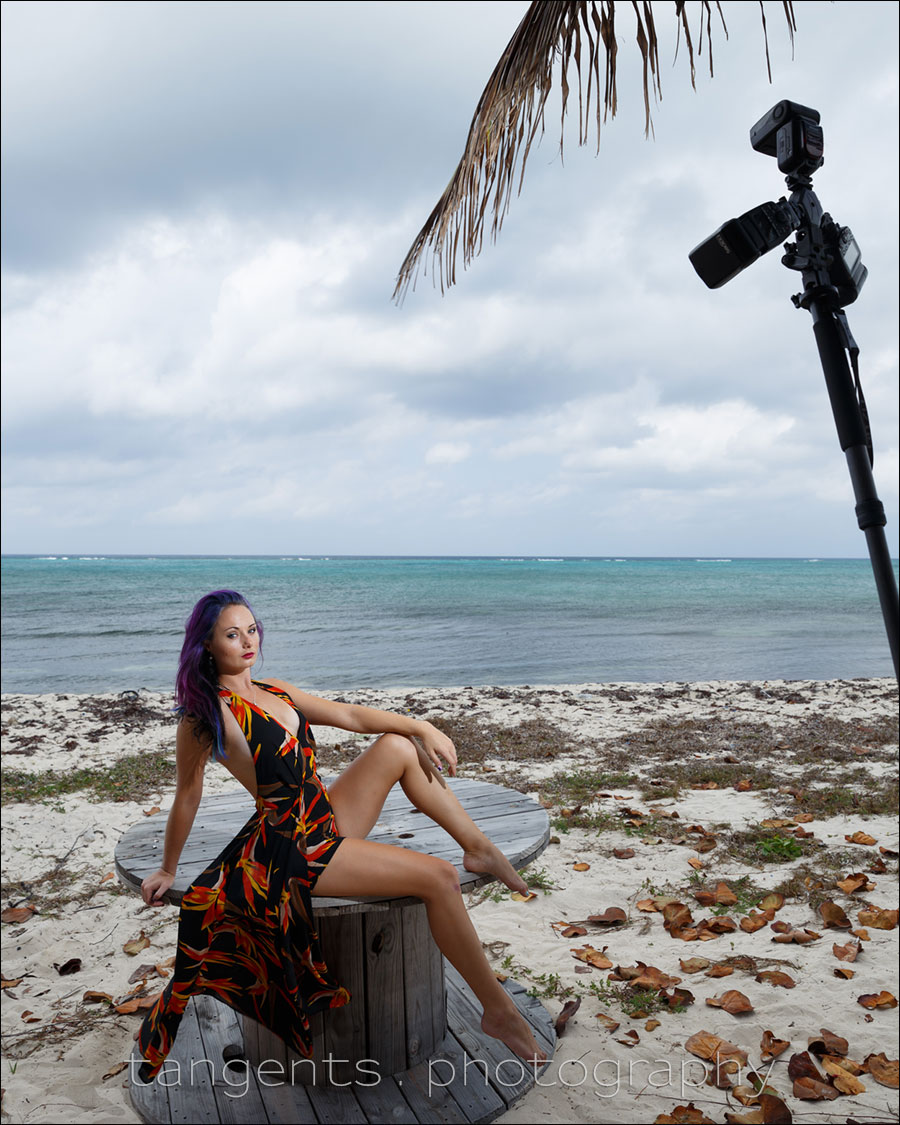 With this pull-back shot, you can see that we used bare flash, so the power setting shown on the back of the flash would have given us the proper settings. A softbox or any kind of modifier would change the effective power of our flash, making the readout on our flash useless … and we would have to rely then on other methods to get to correct flash exposure – perhaps the histogram, or better yet, a hand-held meter.
Oh, don't be distracted by there being 3 flashes on that monopod – there were three photographers, and I rigged this so that all three of us could shoot simultaneously, without affecting the other.
Details & photo gear (or equivalents) used during this session

---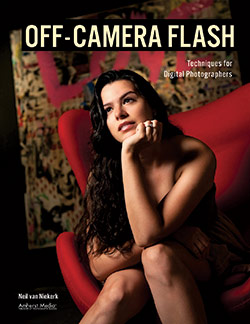 Off-Camera Flash Photography
With this book, I wanted the material in the book to flow as a truly accessible introduction to off-camera flash. The techniques here are within the reach of everyone.
As always, the aim was for those aha! moments when things become clear and just makes sense. And then, hopefully, inspire the readers of the book to see how easily off-camera flash lighting can expand our photographic repertoire.
You can either purchase a copy via Amazon USA or Amazon UK. The book is available on the Apple iBook Store, and Amazon Kindle.
---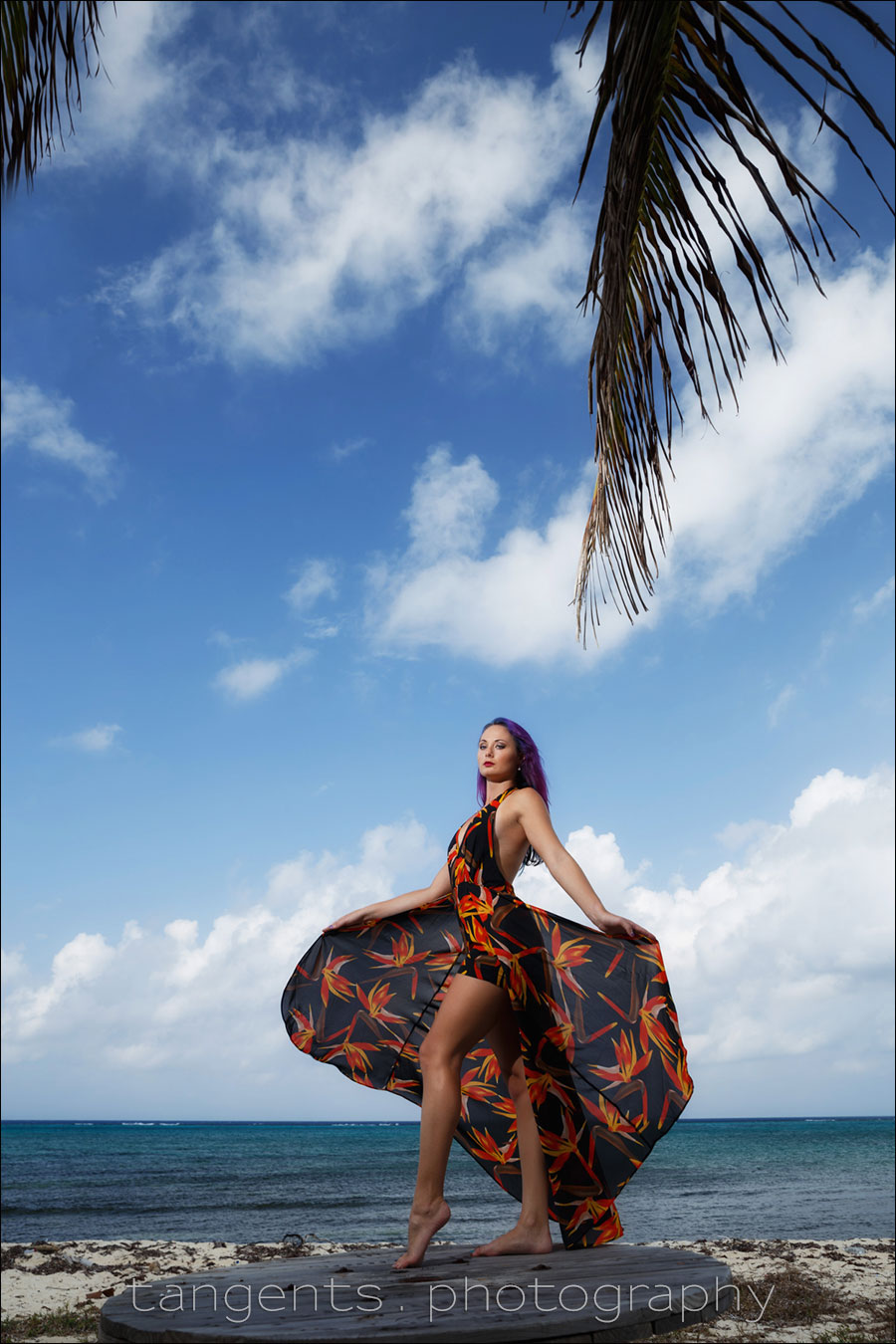 Summary
To make complete sense of this, you will have to sit with your camera, and your flash on your camera, and see how changing the aperture and ISO, will affect your flash output. And conversely, how changing the flash power will change the distance.
In finding that balance between aperture / ISO / distance / power, you will see that you can control your flash output as your ambient light changes. It is all easily under your control. Taking the flash off camera, is then the next easy step.
Related articles