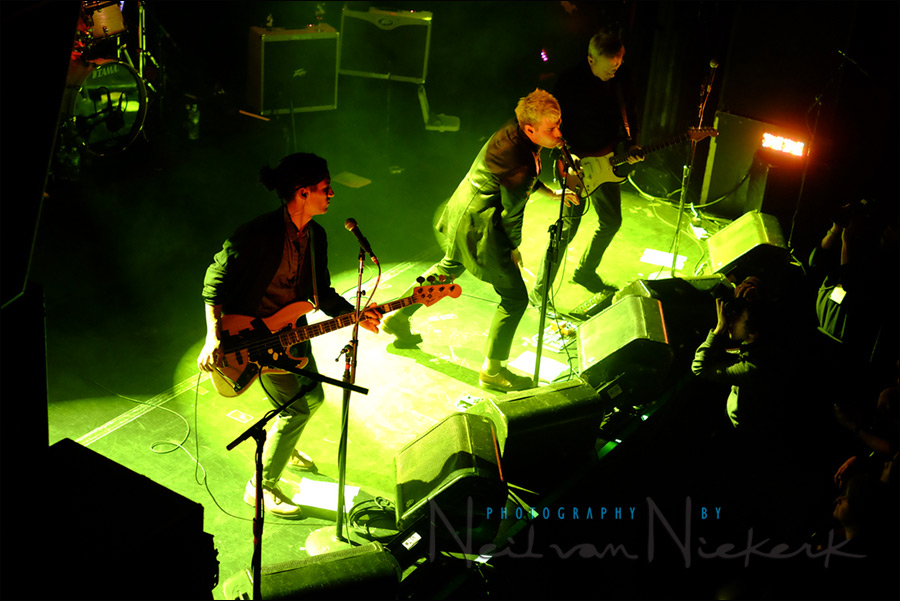 Personal photography projects & goals for 2016
While I was compiling my list of Best photography purchases of 2015, I went back to another post from a year ago – Personal photography projects for 2015 – and I realized I had done none of these. None. Zip.
Mostly, it is that in the quieter winter months it is easier to plan these things … and then as the new year progresses, work and commitments escalate. I simply ran out of time and opportunity to do these things – or became involved with other projects and events.
Some of these ideas mentioned in the 2015 post, transpired in different ways. For example:
"An ongoing semi-documentary portrait series with a friend who is a stage performer and entertainer. Life behind the mask. The direction with this will most likely unfold as we continue the project."
This translated into hanging out a few times and meeting up for dinner twice. Good times … but came nowhere near fulfilling the premise of a photography project!
"I want to a themed B&W shoot with Olive, a model I had started working with in 2014."
Olive and I did meet up once for a photo shoot, but it was much more colorful than it was B&W. And it wasn't anything that was close to an actual narrative theme. Still, we had fun working together during this photo shoot.
Even though those ideas never quite turned into something larger, the intent to be creative and have fun with photography, did happen. In that thread on best photography purchases of 2015, I mentioned how I've started on new directions in my photography work. I do believe that is an important part of keeping up with new fields and new trends in photography – to explore. Always that forward momentum.
The photo at the top is of my favorite 70's British punk band, Gang Of Four, during their March 2015 concert in New York. I had a close view from the balcony and grabbed some photos with my Fuji X-E2 and the Fuji 35mm f/1.4 lens (affiliate links). Camera settings: 1/180 @ f/2 @ 3200 ISO. Even at that high ISO, there is very little digital noise to be seen. The Fuji sensors are magical.
So this was the camera I went to concerts with to take a few photos as mementos. So much better than the iPhone.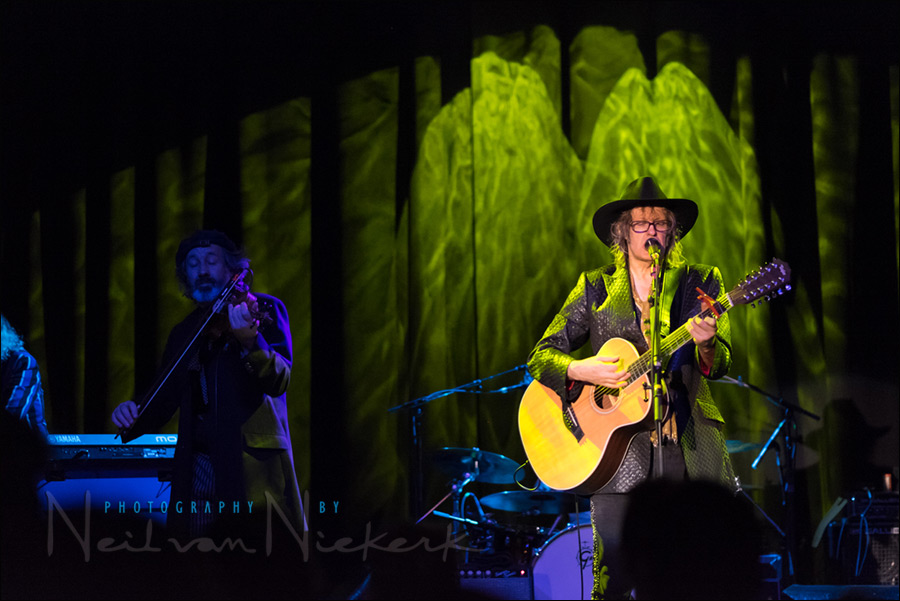 Another favorite band in concert, The Waterboys, during their April 2015 concert in New York. Standing in the crowd near the front, I used my Fuji X-E2 and the gorgeous Fuji 56mm f/1.2 R lens (affiliate links). The 85mm equivalent focal length gave a tighter view than the 35mm would've.   Camera settings: 1/1000 @ f/1.2 @ 3200 ISO. I happily keep the Fuji X-E2 at that high ISO, and work the shutter speed to make sure the images are crisp.
So that's just a tiny glimpse into the personal photography I did in 2015. Nowhere near as grand as a self-assigned project, but I did have fun with it. And that's the key word – fun. Oh, and I even attended a wedding in 2015!
So you may well laugh that I didn't get to any of those ideas I held forth for myself a year ago, but as I mentioned then – I do believe it is important to have some kind of personal roadmap to progress in your personal photography and grow artistically and become stronger technically.
So here is that same list of personal projects and goals, adjusted for a few changes. I would still love to do this.
For 2016, my tentative plans for personal photography projects:
I still want to do that artistic video clip using Anelisa. A short video clip that is colorful and dreamy and mysterious perhaps. That gimbal will come in handy for this.
The long-term semi-documentary portrait series with my friend who is a stage performer and entertainer. Life behind the mask.
I bought an infra-red converted Canon 5D mark II in 2013, and like the results. But, this camera can also shoot video. I've never seen infra-red B&W video, so perhaps this is an avenue I need to check out too. Done well, it could look ethereal. (I've been on the fence about this camera – wanting to sell it, but also loving the images it produce. )
The dream-like photographs in the book, The Architect's Brother, have lingered with me. I want to aspire to something as grand and mysterious as that!
Perhaps, perhaps, a long road-trip through the USA, coast-to-coast with cameras, time-lapse gear, a drone, and all kinds of photography toys.
So there again is the similar rough draft of intended projects. And even if they remain half-finished or shelved ideas again, hopefully they will trigger other interesting and inspiring events. We'll have to see again how things unfold.
What plans do you have for your photography in 2016?
I'd like to hear from you what you are contemplating with your personal photography projects for 2016? What has caught your interest and what has intrigued you enough that you'd like to get into? What themes or ideas or techniques do you want to explore?
So let's make it fun, and inspire each other. Post your ideas and plans in the comments section.
To make it interesting, one of the entries was picked to win a book prize  – On-Camera Flash. The contest is now closed, but you are more than welcome to post further comments.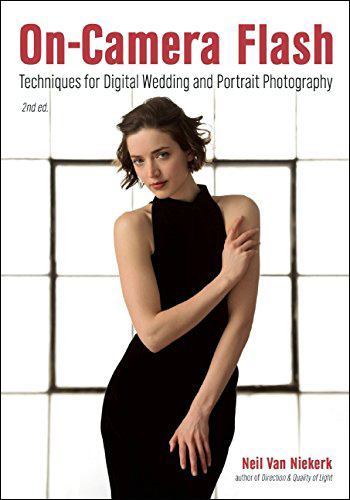 This is a comprehensively revised edition of the best-selling book, On-Camera Flash Photography. The book is based on material that I have honed over numerous workshops, and expanded on by articles and tutorials published on this website. The material has been expanded into a cohesive and thorough approach to getting the best from your on-camera speedlight.
Particular care was taken to present it all with a logical flow with the intention that it will all progressively help the reader attain a better understanding of flash photography.
You can either purchase a copy via Amazon USA or Amazon UK. Also check out the Amazon Kindle store.
Related articles