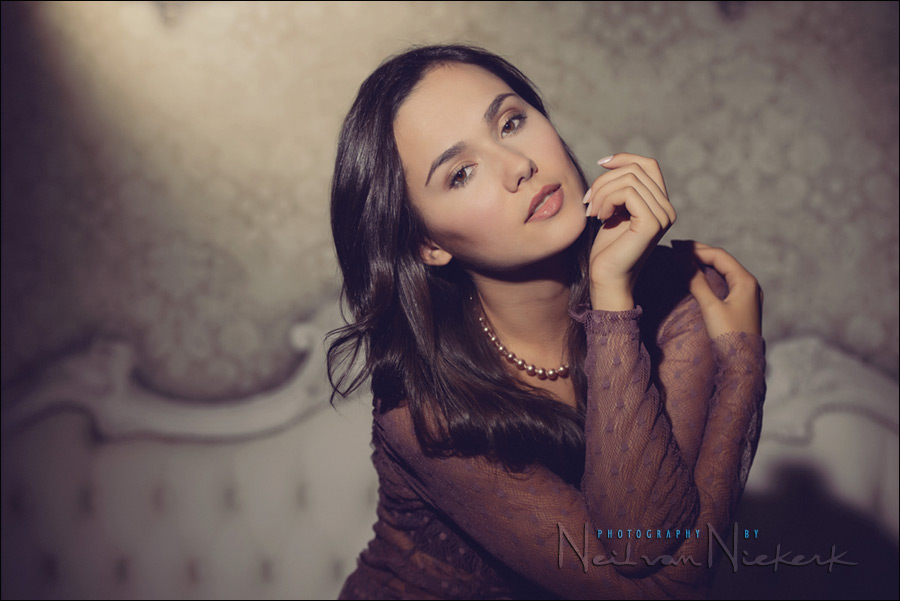 Lighting a vintage styled boudoir photo session, using LED fresnel lights
Working with the ever-delightful Olena in my studio, we went for a mix of outfits and looks. We started off the photo session with straight-forward headshots, but then when Olena showed me this outfit, it just begged for something with a more vintage feel in lighting. So, drawing on the classic Hollywood glamor lighting for inspiration, I used the Litepanels Sola 4 LED Fresnel Lights  (B&H / Amazon), to create that dramatic light on her, and on the background.
I've used the same lights before for Hollywood Glamor style portraits, and loved the effect. The lights, being a smaller light source than a softbox, need more careful placement, and more careful posing. So using lights like these, need to be more controlled. The end result though retains that air of mystery and that certain allure than boudoir photography needs to exude.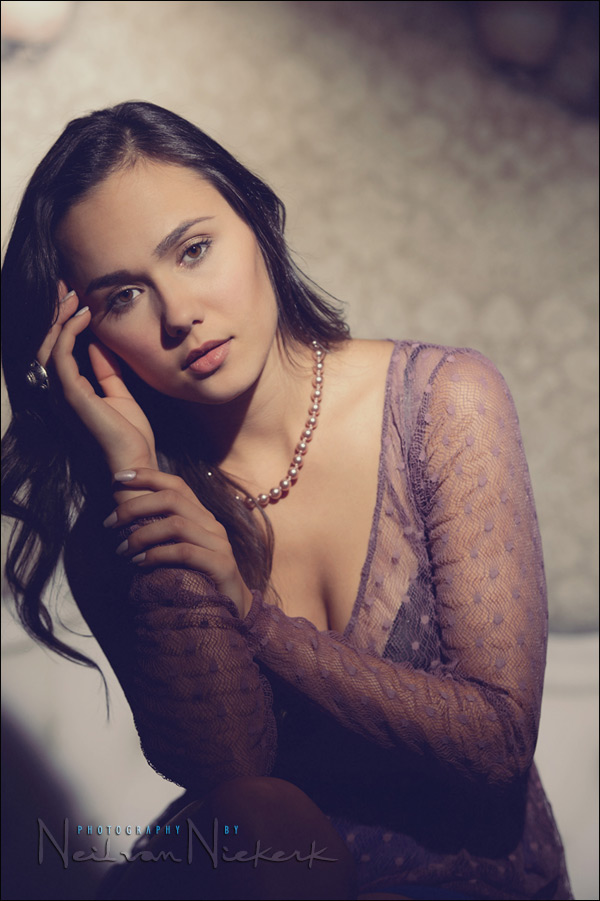 camera settings: 1/160 @ f/4 @ 800 ISO
I didn't use any gels, so the Litepanels LED lights were Daylight WB.
I had Olena sit on a high stool in front of the backdrop. The stool rotates, so it was easy to change her body's position, while having the small background still fill the frame. The longer focal lengths that I could use with the 70-200mm f/2.8 lens, helped in controlling the background. The backdrop is made by Rock The Drops, and yup, I still need to figure out a more permanent way of hanging and storing backdrops.
The pull-back shot shows the positioning of the lights. I marked the lights and the direction of the light in this image: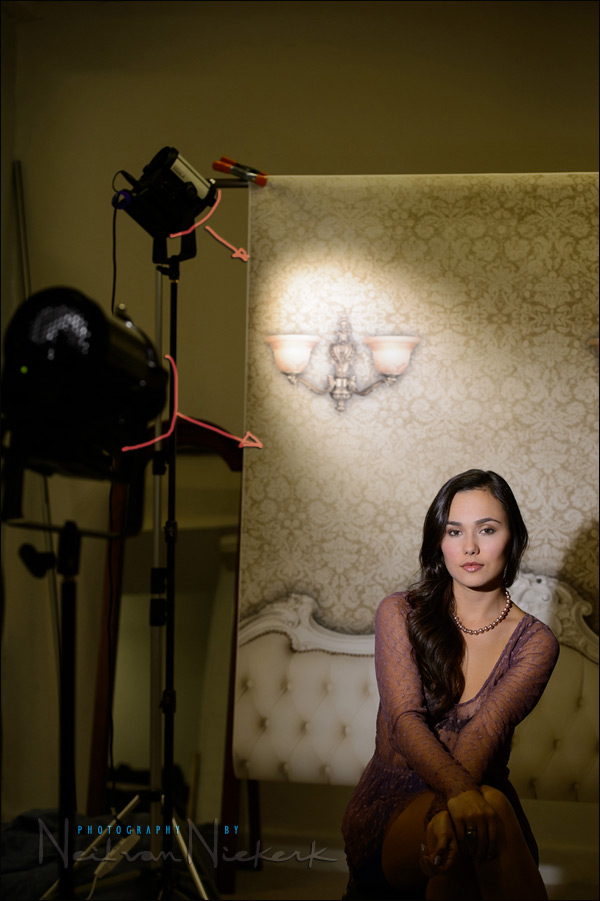 Books on Hollywood portrait lighting
I strongly recommend this book where the authors analyze and break down some of the best known portraits and describe how the images where lit – Hollywood Portraits, by Roger Hicks and Christopher Nisperos. (Amazon)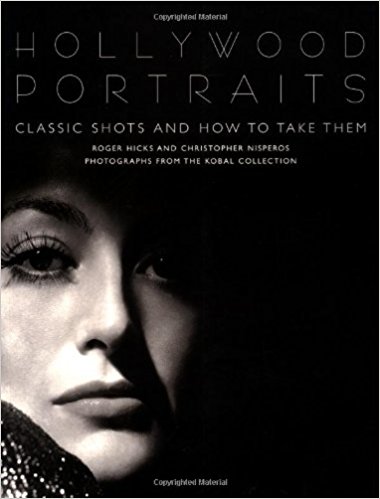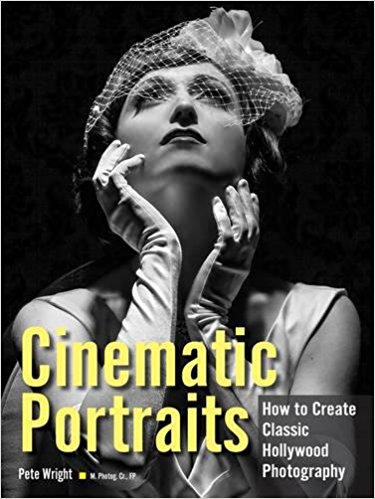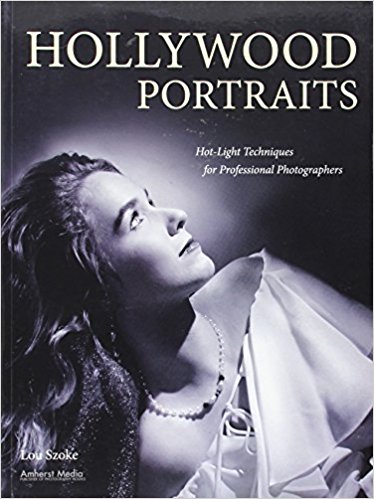 ---
Post-processing
I like images with punch to them, so I've changed my default settings for my RAW files to pump up the contrast a bit.  For the images from this session, the tonal range had a rapid change from the brighter areas to shadow, giving really contrast images out of the camera. Even more so with my default RAW settings.  Therefore, I pulled the Contrast slider down when I generated the JPGs from the RAW files.
After skin-retouching using the Healing Tool in Photoshop, I ran Portraiture and Shine-Off, as described in the article: Photoshop filters – retouching for portraits. Then finally, on a separate layer (so I can control the opacity), I used a Photoshop filter to add a vintage feel to the image.
Photo gear (or equivalents) used in this photo session
Related articles