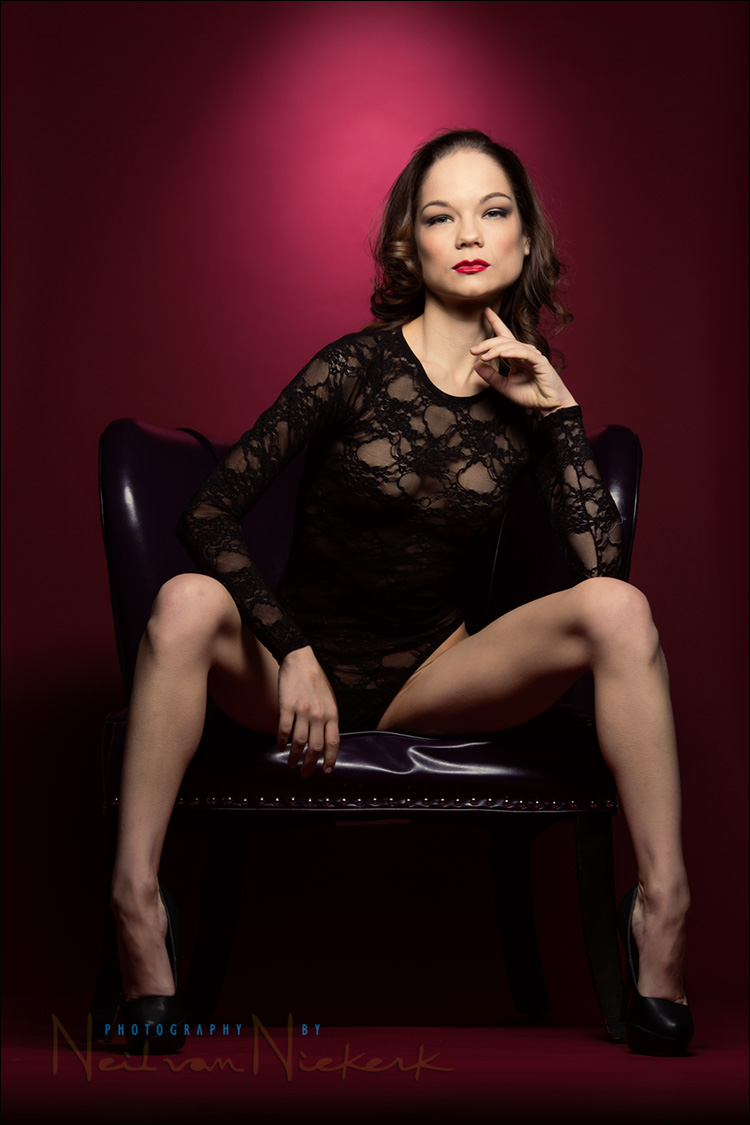 Portrait photography & Studio lighting – Inspire your own style
I keep a folder of Inspiration images to which I often add interesting photos shot by other photographers. This serves as an ideas folder. There are hundreds upon hundreds of images. I add to this Inspiration folder, and I also discard images over time as my own style and what I want to work towards, form better shape. I might browse through this and see what sticks in my mind. Sometimes it is the amalgamation of ideas that lead to something new. Even when I try to emulate the style and lighting of an image, there are always distinct differences that lead to new images with a different look for me.
Similarly, the photo above was loosely based on ideas I saw elsewhere … yet, by the time we were done, the  photos from this session didn't look like the inspiration images. Different model; different lighting; different post-processing; different interpretation and a different photographer.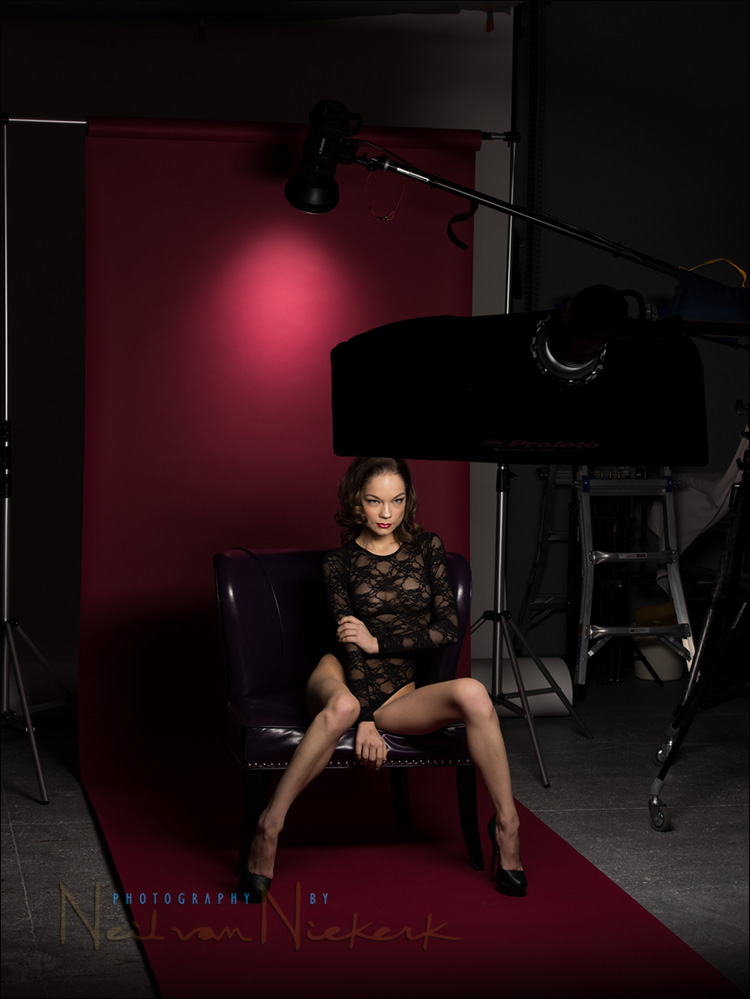 Camera settings & photo gear (or equivalents) used in this photo session
camera settings:  1/200  @ f/9.0  @  200 ISO
I removed the grid from the main light – the 1×4 softbox – because I wanted more light fall-off towards the lower part of her body and legs. A grid would've given too tight a beam of light.
Summary
Much like a musician learning by listening to recordings, and then playing along and improvising, we also develop our own style and repertoire by looking at other photographers' work. There's no shame in that. It isn't plagiarizing, and it isn't diluting your own emerging style. It is part of forming your own style.
Related links
Studio lighting workshops
If you are interested in learning more about studio lighting, including lighting for headshots, I offer workshops on studio lighting. The workshops will be held at my studio space in NJ, and it has a wide range of studio lighting gear to play with!