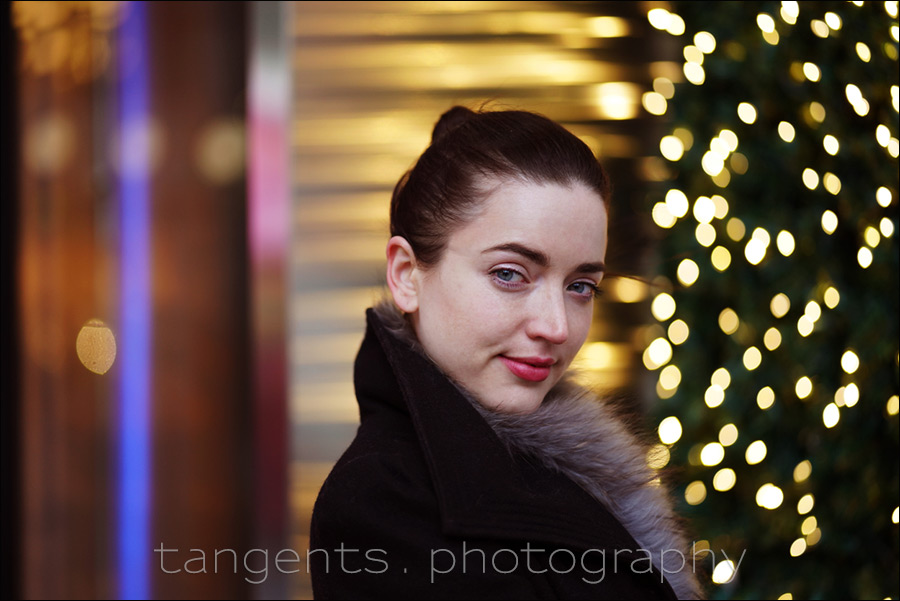 review: Sony FE 85mm f/1.8 Lens
I'm a bit of snob when it comes to the sharpness of lenses. Vintage lenses and lenses such as the Mitakon Speedmaster 50mm f/0.95 are the exceptions – they have a specific character. Modern lenses though – I want them sharp. As a friend once said, there's sharp, and then there's stuff you can shave with. Until now, I've had no native Sony lenses – just a drawer full of vintage lenses for the Sony – so I had to go out and buy a proper Sony FE lens to use with the only A7R III. Since I use Nikon cameras for the serious work, I couldn't justify the purchase of the Sony FE 85mm f/1.4 GM Lens  (affiliate) yet. The ego wanted the 85mm f/1.4 GM, but instead I bought the more affordable Sony FE 85mm f/1.8 lens (B&H / Amazon) …. and holy smackeroni! Wide open it is crazy-sharp! Further down in this review of the Sony FE 85mm f/1.8, I show a 100% of the eyelashes of one of the models – and this is as sharp as I would ever need.
In summary, the Sony FE 85mm f/1.8 lens is small, light-weight and best of all, affordable. And I need to mention this again – razor sharp! Focusing is fast. There is honestly no down-side that I could find in this lens.
As an aside, here is my review of the Sony FE 85mm f/1.4 GM Lens – it might very well be the best 85mm lens I have ever tried..
But back to the Sony FE 85mm f/1.8 lens (B&H / Amazon). All the images shown here were shot at f/1.8 and you will see that the bokeh is smooth. There is no "jittery" edge to the background details – just a smooth out-of-focus blur. Superb!
---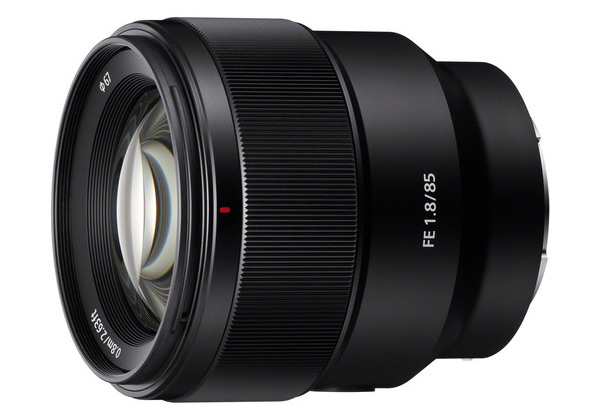 Specifications for the Sony FE 85mm f/1.8
This is an E-Mount Lens and is for full-frame cameras. It will work on crop-sensor cameras too of course.
There is a Focus Hold Button on the side of the lens – perfectly placed for your thumb if you should need to hold focus. No need to fumble for a button on the camera body.
The diaphragm of the lens has nine blades and is circular – this will help explain the smooth rendering of the background – i.e., the bokeh of this lens.
One extra-low dispersion element is featured in the optical design and helps to limit color fringing and chromatic aberrations for heightened image clarity and color accuracy.
Double linear autofocus motor delivers smooth, precise, and near silent focusing performance to benefit both stills and video applications.
---
The shallow depths of field of the f/1.8 aperture, combined with the smooth rendering of the backgrounds, makes this an ideal compact short telephoto lens for portraits. With selective focusing you can isolate your subject.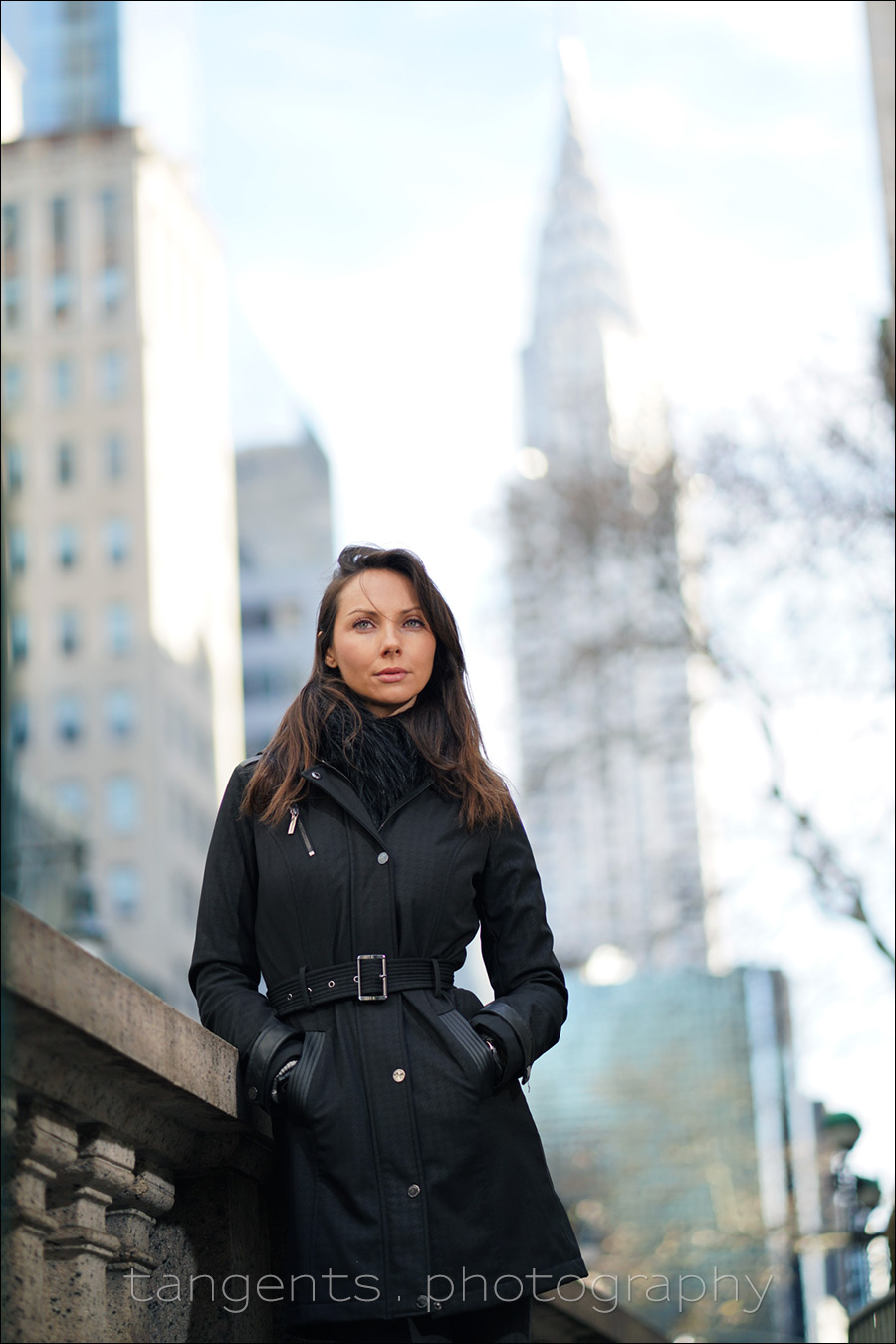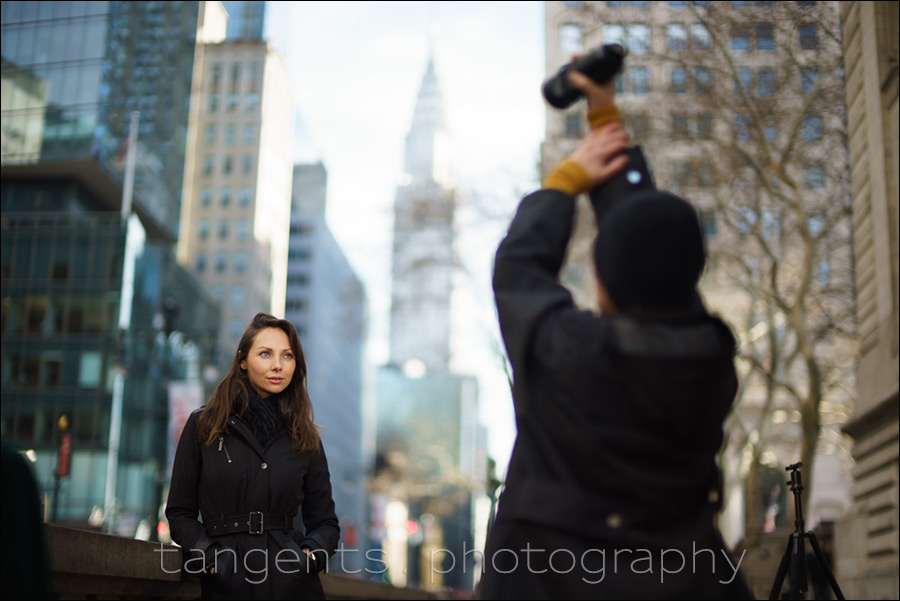 The background here is again rendered in a beautiful pastel-like way – partly because the background is brighter, but also because of this lens' smooth bokeh. Working in the shadow side of this building, I wanted to pop a bit more light on our model, Allira. I had my assistant hold up a Profoto A1 flash (affiliate) for off-camera lighting. Even though my copy of the Profoto A1 is a Nikon mount flash, I could control it in the usual way with the Profoto transmitter that was on my Sony A7R III (affiliate).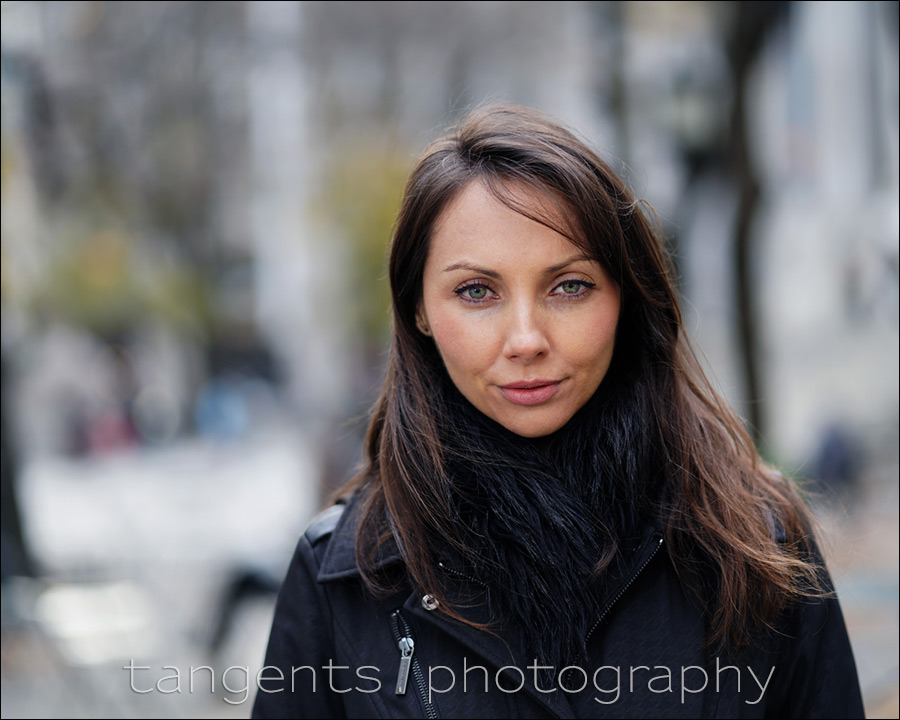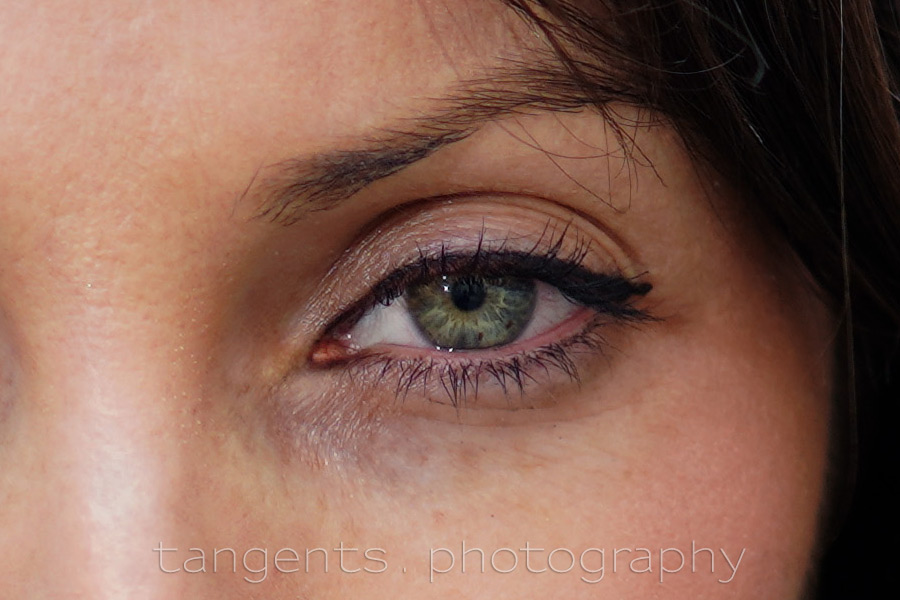 The detail at f/1.8 – every sharply focused image that I shot, had this level of detail! Combined with the 42 megapixels of the Sony A7R III (affiliate), there was more detail than you probably would comfortably need for portraits.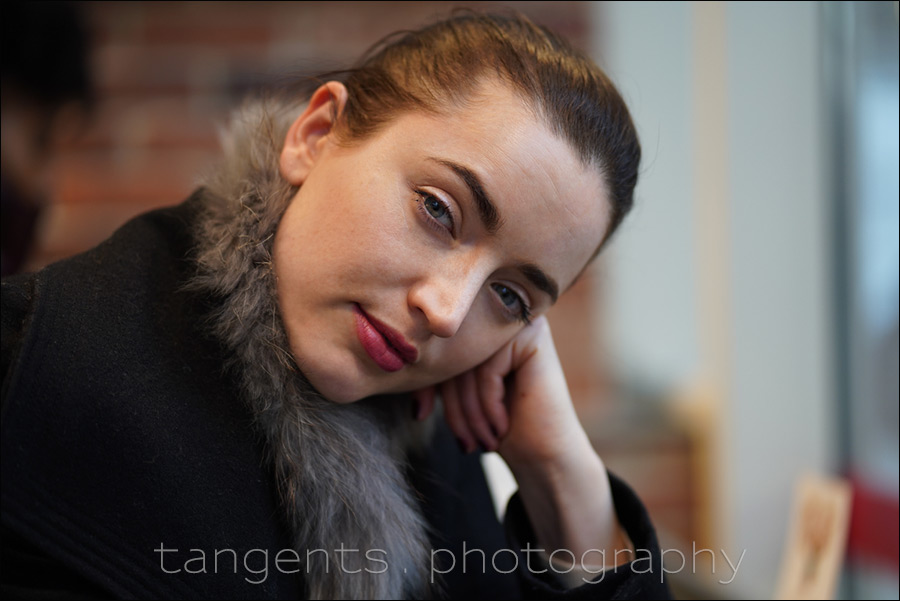 With Anelisa in a coffee shop, hiding out from the cold. Below is the iPhone shot, to again show you the wider context. Again you will see how easily the 85mm lens (above) helps isolate your subject for a portrait anywhere.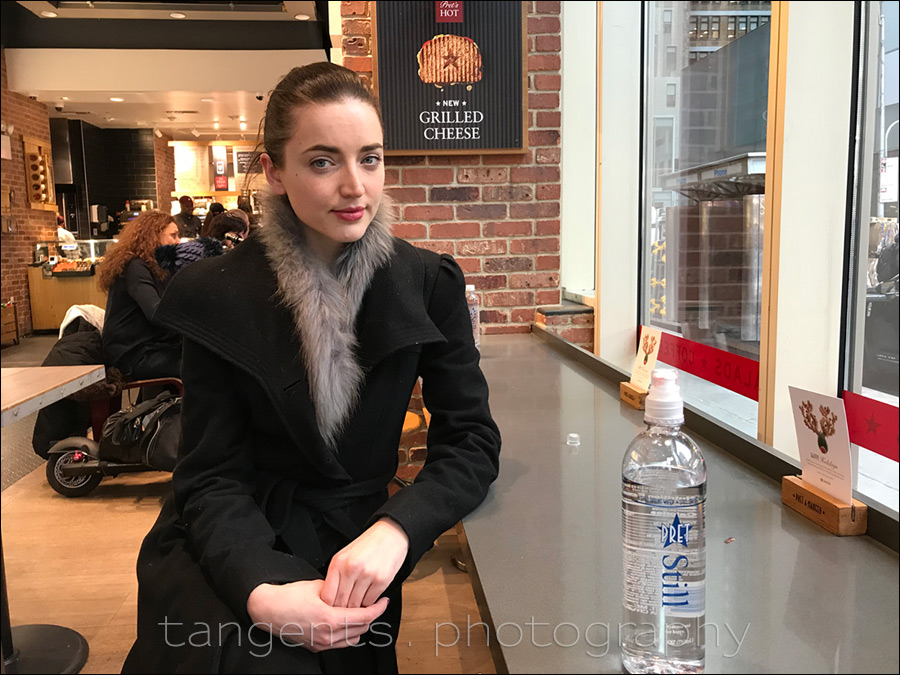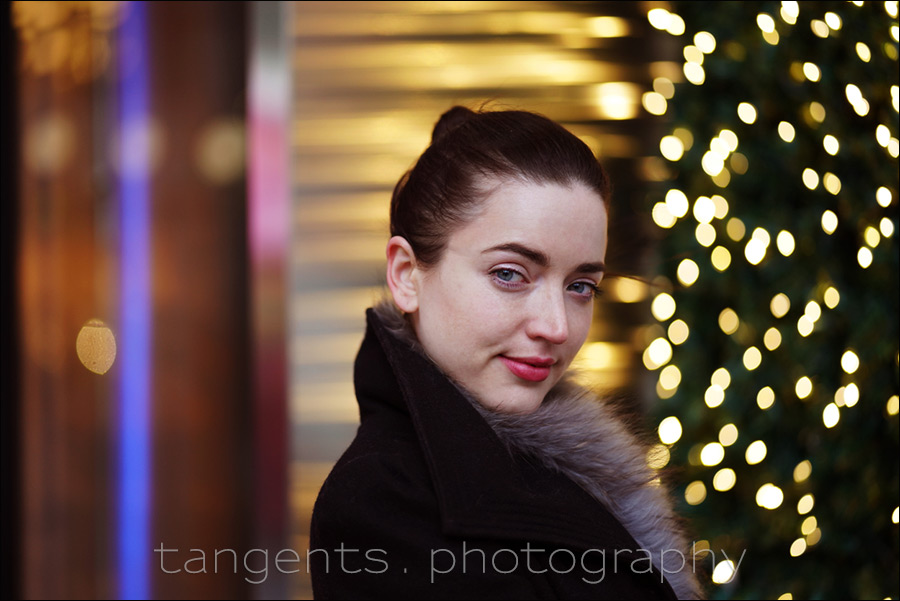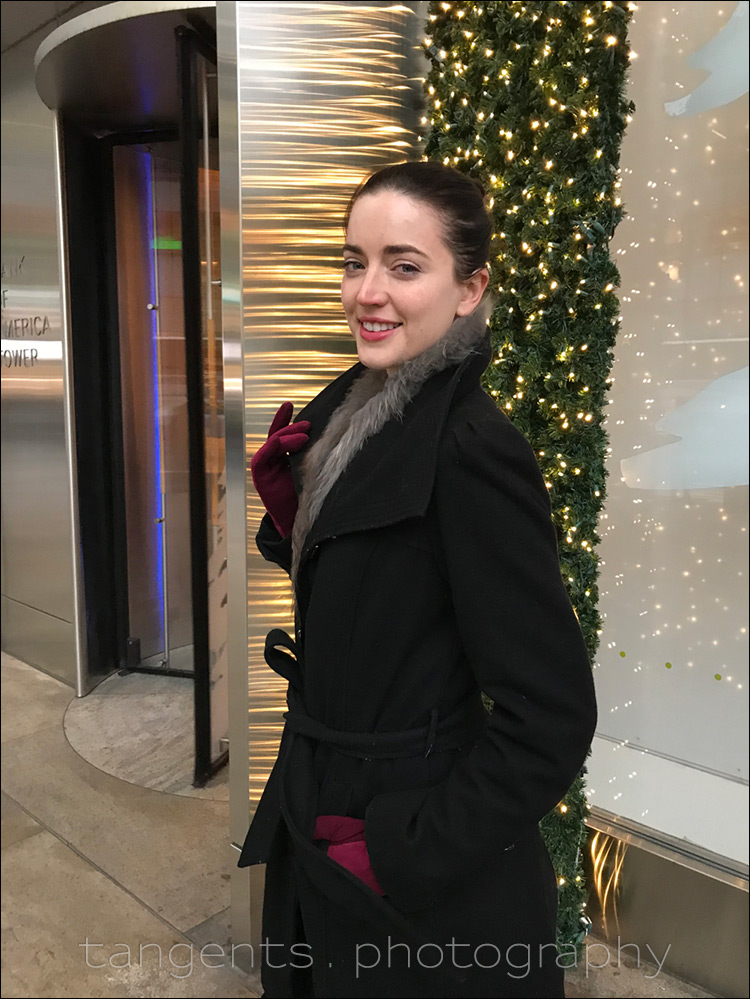 Similarly with the image shown at the top – here is the wider shot, (taken with my iPhone) so that you can see the context. By using the tighter focal length, I could include only what I needed in that composition.
Then the wide aperture threw the lights, and any other detail, completely out of focus.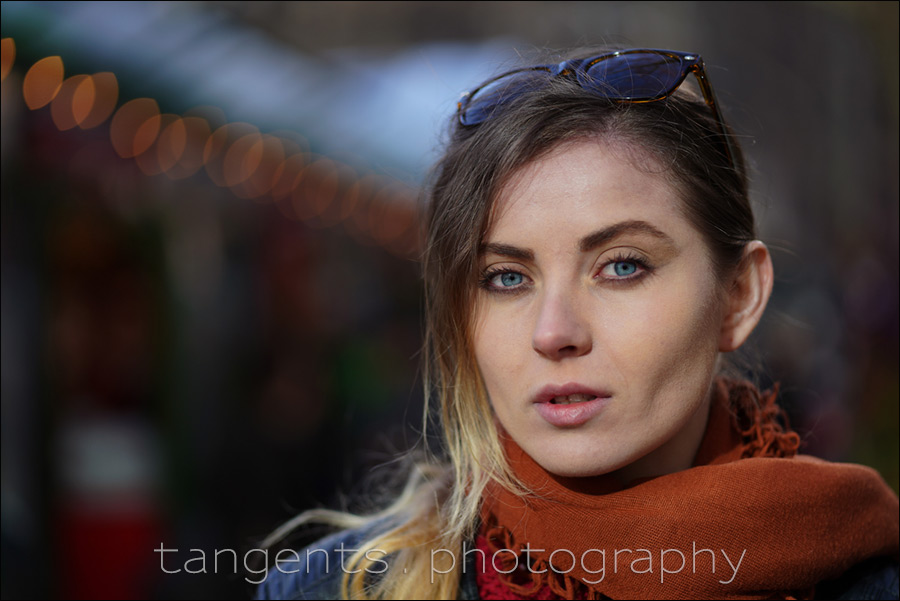 Random detail in the background here in Bryant Park in New York – and it is all a smooth blur. The areas that are sharply in focus- such as Anna's eyes, are breathtakingly sharp.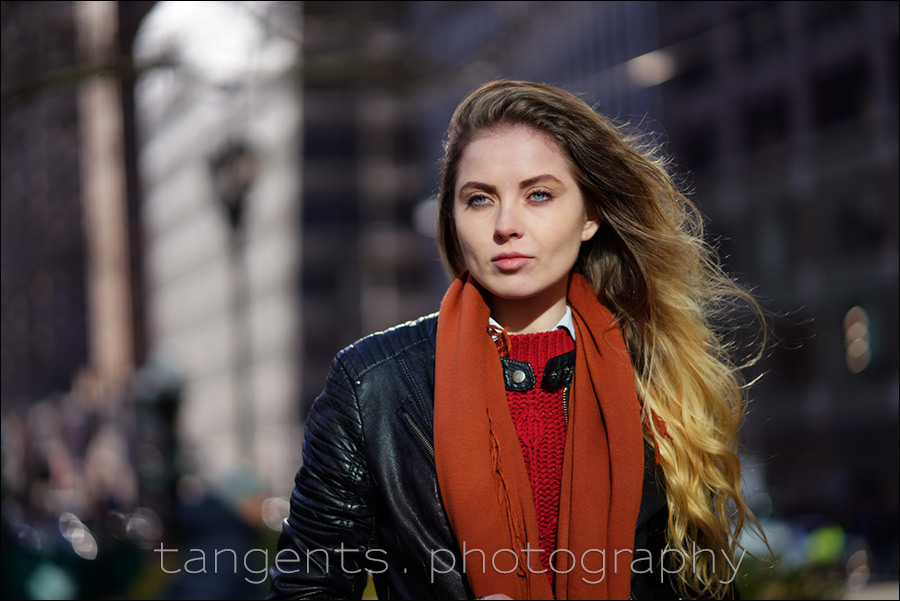 The lighting here on Anna's face is from sunlight reflected off a nearby building – this gives the impression that we used off-camera lighting. The busy city scene behind her is a non-intrusive blur.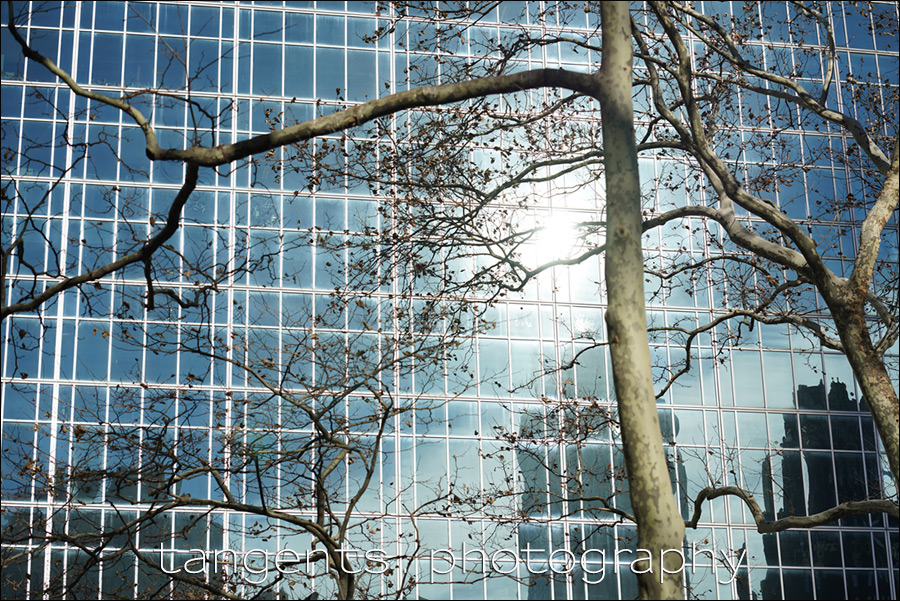 Summary
It should be obvious that I am hugely impressed with this lens. It is compact, super-sharp … and quite affordable. If you shoot with Sony, I would heartily recommend this lens as a superb alternative to the f/1.4 GM, if that is out of your reach. You'll love this little gem of a lens!
You can purchase this lens through these affiliate links:   Sony FE 85mm f/1.8 lens (B&H / Amazon).
Related articles