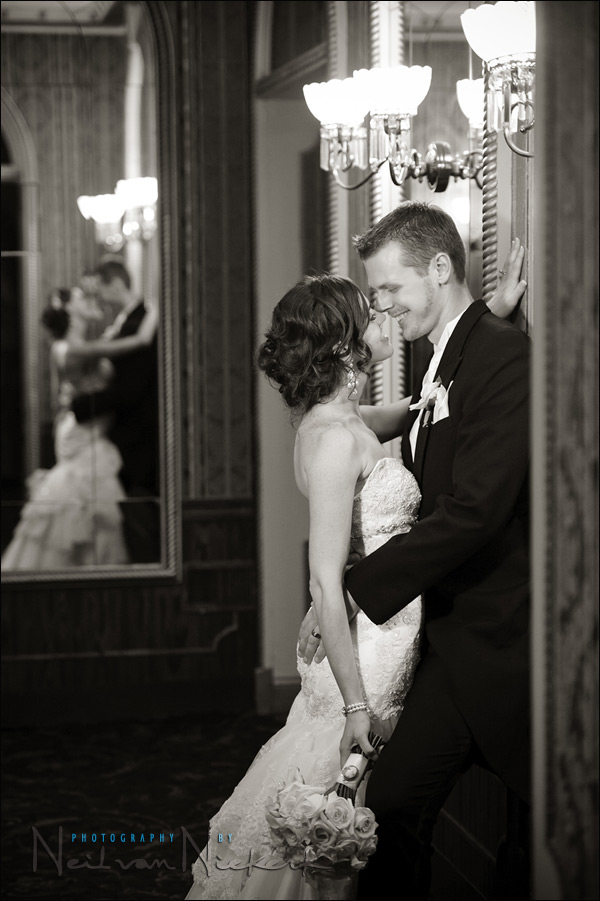 Romantic wedding portraits with video light
By now it should be clear that I'm quite a fan of video lights for the romantic portrait session with a couple. The Incandescent WB of the video light usually matches the existing light fairly well. Because video light has a rapid fall-off in light intensity to the edges of the beam, it doesn't "flatten" out the light like bounce flash would. In addition, the video light can seem quite natural in context of the existing light, and not even look like additional lighting. Somehow the light just appears to be great right there.
Here are two images from the wedding at Shadowbrook, NJ, where I had my assistant hold up an LED video light to help light the couple. (It's the same wedding where I used the black foamie thing during the indoor ceremony to bounce the flash forward without getting that hard direct flash look.)
image details: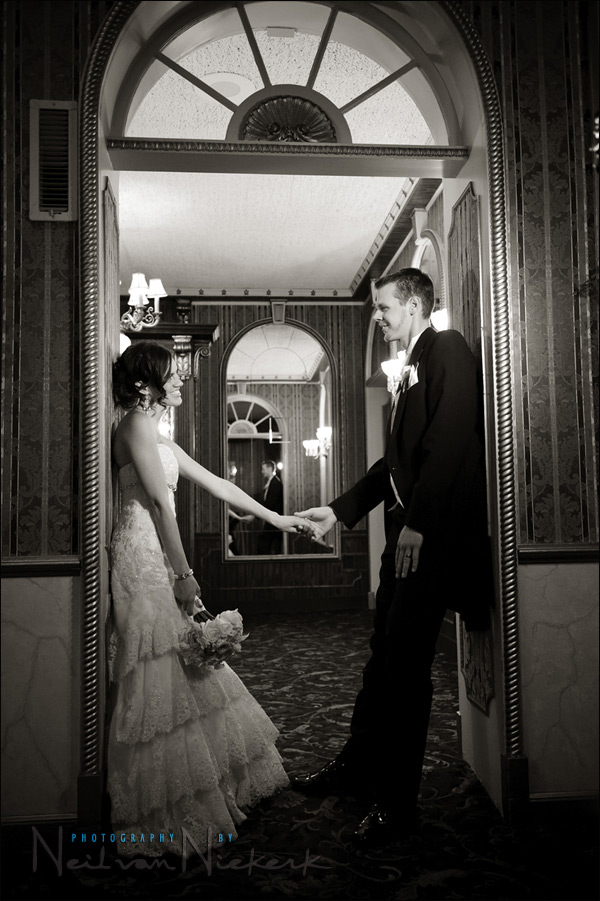 image details:
I have both the Lowel ID-Light (affiliate) and two LED video lights. Even though the Lowel ID-light is a better tool, the LED video light is my first choice for a quick-grab, always-ready light. LED video lights are compact, and use AA batteries. Easy to slip into your camera bag.
Now, if I had wanted to ease the contrast a bit, and bring in more shadow detail, it would be a simple matter of bouncing my on-camera flash behind me. But it would have to be with the FEC turned way down to -3EV so that it just acts as a fill light. The flash would also have to be gelled with a CTS or CTO gel then to not bring in a blue tint to the fill-light.
With the romantic portrait session at a wedding, I like to mix it up – some available light (if there is enough), some bounce flash, and some video light … or a mix of any of these. We have options.
Related articles