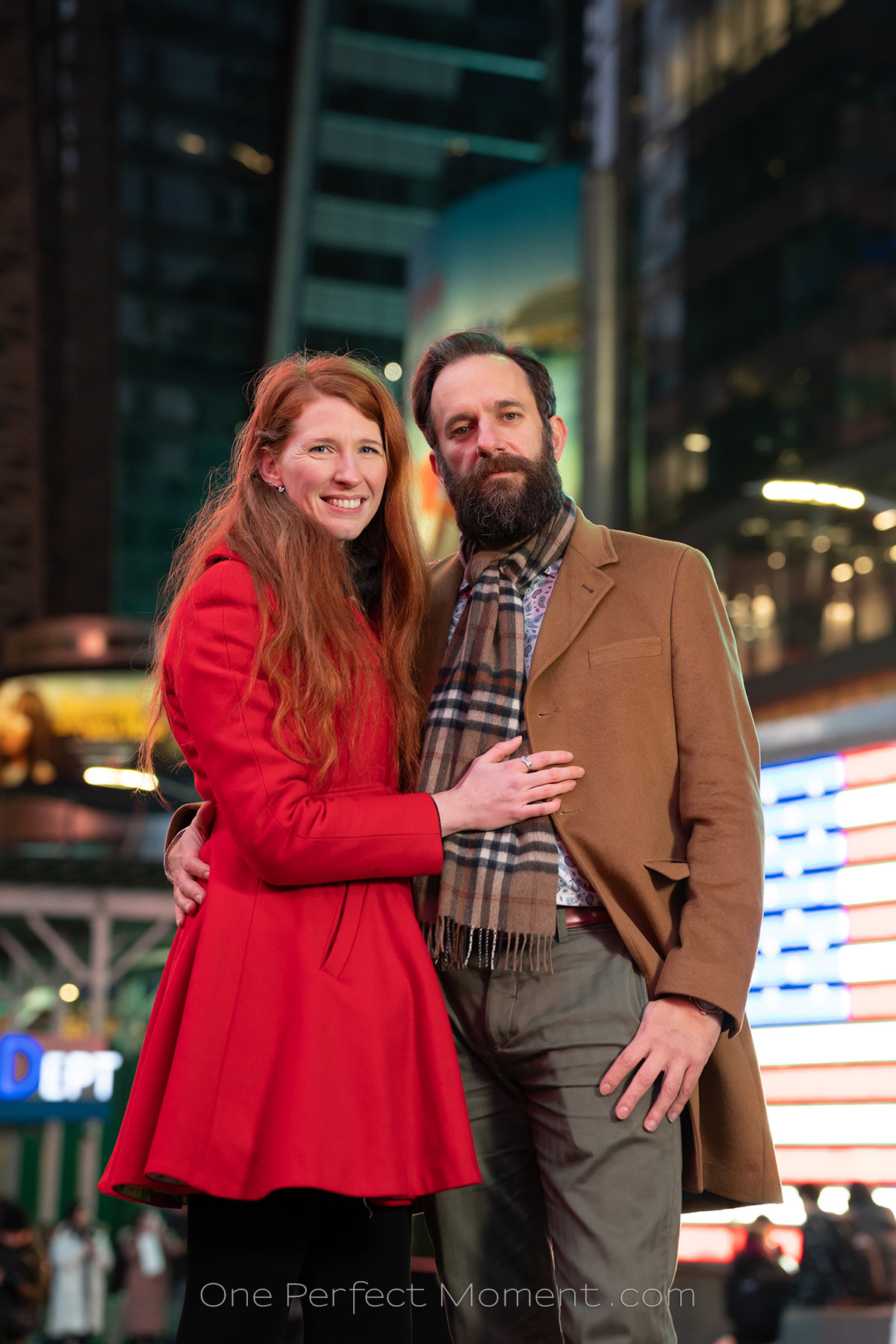 Times Square NYC photo session – off-camera flash
Becky and Mark were visiting New York from the UK, and wanted to do a photo session here. I took them around various posts in the vicinity of Times Square where their hotel was. The lighting for this photo session varied from the available light in Times Square, to enhancing it with off-camera lighting. The idea was to make the off-camera light still look fairly natural in those surroundings.
Manhattan is always hectic with pedestrians, and a light-stand isn't always feasible. So I have my assistant hold up a flash on a monopod. The Profoto A2 flash (B&H / Amazon) and the Profoto Click Softbox (B&H / Amazon) is a combo that is light enough in weight that my assistant can easily hold the light aloft. And it is still a powerful combination. Ideal for working on the run during photo sessions.
With the first two photos, the flash helped clean up the light. Since there was also already a lot of light from all the billboards and neon signs around, the off-camera flash didn't have that much work to do.
But in the third photo, the couple was in deep shade, compared to the Chrysler Building in the background. That was one of the New York City landmarks that they wanted included in some of the photos. So I had to dump enough light on them to match the flash exposure on them, with the much brighter light in the background. The Profoto A2 flash with the Profoto Click Softbox Octa did that spectacularly.
The BTS photo is from where we were in Times Square, but it will show you exactly how we used the Profoto A2 during this photo session.
The do-everything lens that I relied on for this photo session, is the versatile Tamron 35-150mm f/2 – f/2.8 (for Sony)  (B&H / Amazon). Perfect for semi-wide shots to telephoto.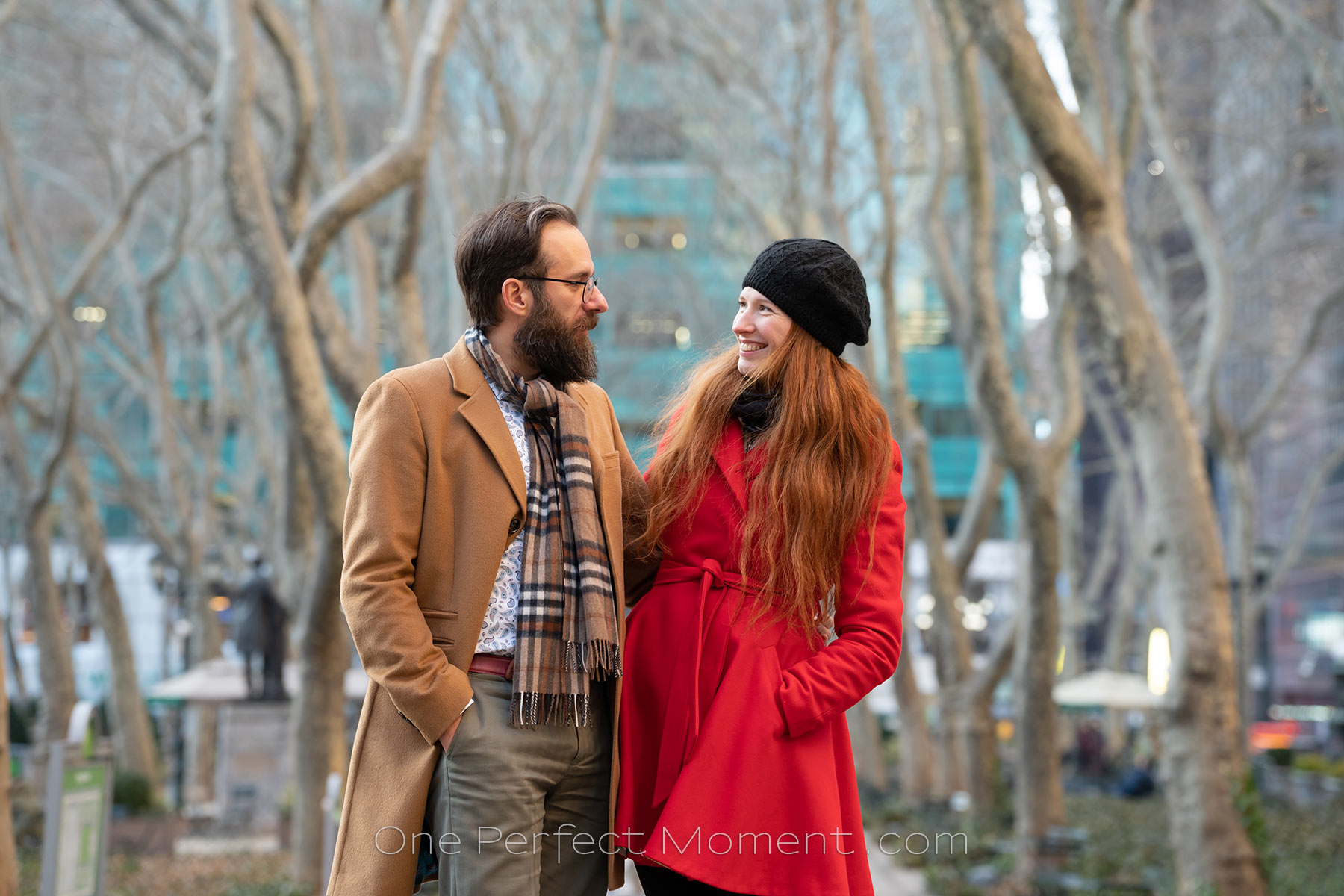 For most of the photos, I wanted the couple distinctly in the frame, but I also wanted to show the bustle and energy of New York at night.
Related articles