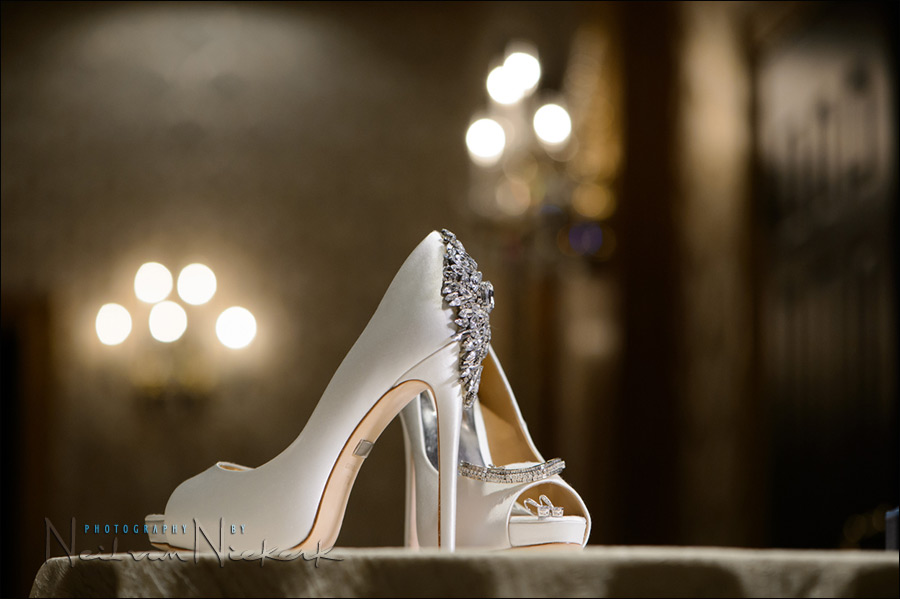 Video lights for wedding details
A versatile lighting tool that is always in my camera bag – a video light. With a video light you can localize how you light up something like details at an event. Unlike bounce flash, it doesn't light up the entire scene – just where you point the video light at. Eg: bounce flash vs video light. I love LED video lights (affiliate), since they are compact, don't run hot, and the color balance can be continuously changed from 3200K tungsten (Incandescent) to 5600K Daylight. Light is produced flicker free at any frame rate or shutter angle.
It is just the sweetest little device that easily fits into a side-pocket in my camera bag. It is spendy, but has come in handy at just about every wedding I've photographed.
Here is how I shot the shoes in the photo at the top. I sometimes hand-hold the video light while shooting, but it isn't always practical. Camera shake is a risk. Also, for proper directional light, it just needs to be properly placed – here I used a light-stand. The obvious and best way to do it.
That the WB can be adjusted continuously between 3200K tungsten to 5600K daylight, helps you in matching the light on your subject, with that of the environment. This LED light also doesn't give that ugly greenish color cast that some of the cheaper LED lights do. Via a dimmer dial, brightness can also be controlled without causing abnormalities in color.
Related articles