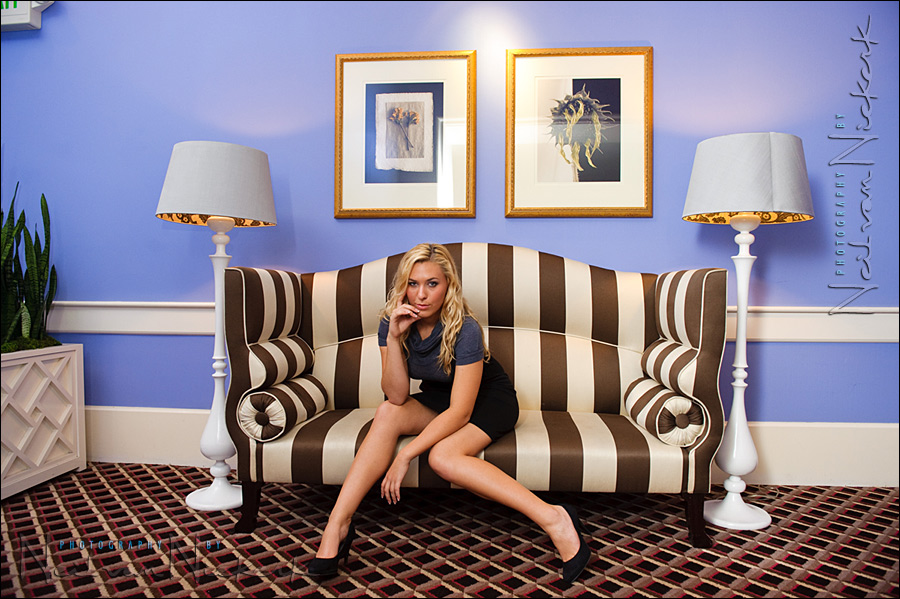 bounce flash vs video light
With the recent posts on using video light for stills photography, the question comes up why one would want to use video light over flash.  Two of the main advantages are that you see exactly what you're going to get; and also that video light gives a certain dramatic quality.  With video light the fall-off to the edges of the spot is fairly abrupt.  But it is exactly this quality that lends itself so easily to giving you that dramatic lighting.
With the photo at the top, I use bounce flash to light the model .. and the entire scene.  That's the advantage / problem with bounce flash – it tends to open up the entire scene.  In the next image however, I used video light for more dramatic effect.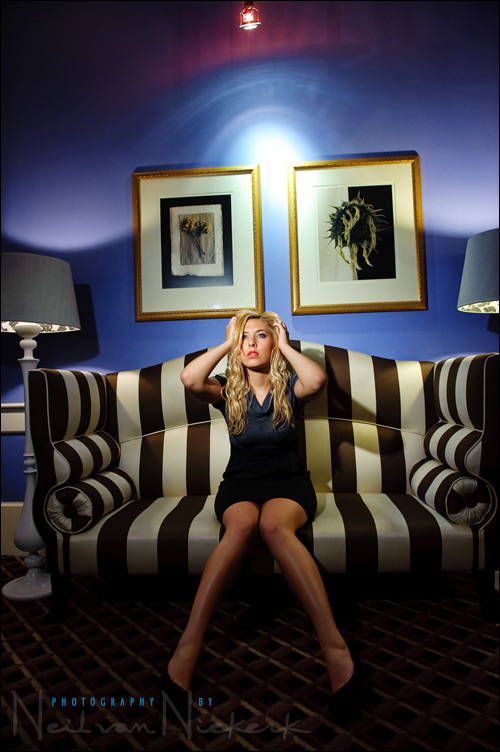 Camera settings for the image at the top, using bounce flash:
1/160th @ f4 @ 800 ISO
Camera settings for second image (with video light):
1/80th @ f3.5 @ 1000 ISO
With the image where I used flash, I purposely chose a fairly high shutter speed to reduce the effect of the ambient light .. thereby allowing the flash to dominate and open up the image much more. Of course, there aren't just these two options in lighting the scene.  There are 101 ways of getting good results.   And even in setting up the first image, I could've used a completely different combination of settings.   I could've let much more of the available light register by choosing a slower shutter speed and wider aperture .. and reducing the TTL flash exposure by dialing down the flash exposure compensation.
And that's the beauty of playing with lighting .. so many more options open up.  Your choice.
Back to those two images at the top – here are the available-light-only images for comparison: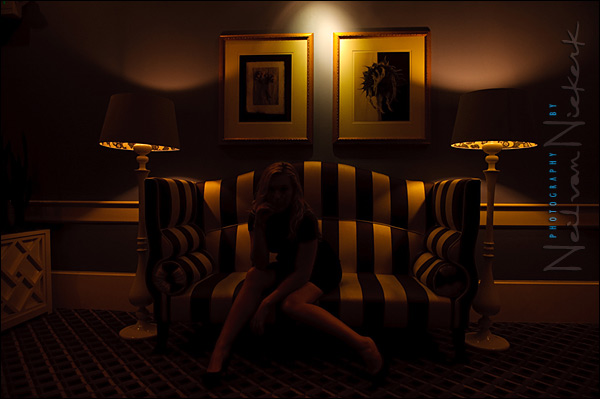 With the flash image you can see that in my choice of settings, I pushed the available light levels down in comparison to the eventual flash exposure.  I did this by choosing a higher shutter speed immediately.  But the aperture and ISO values also play a role here.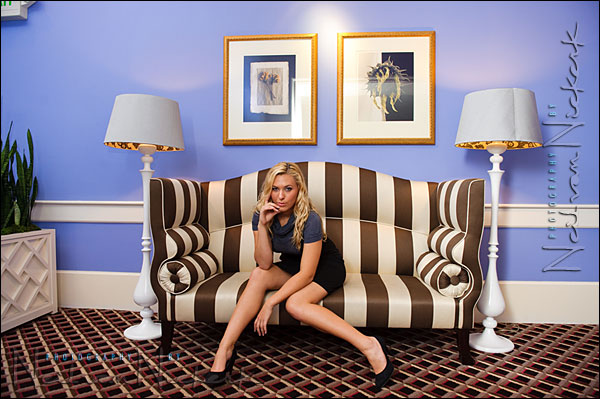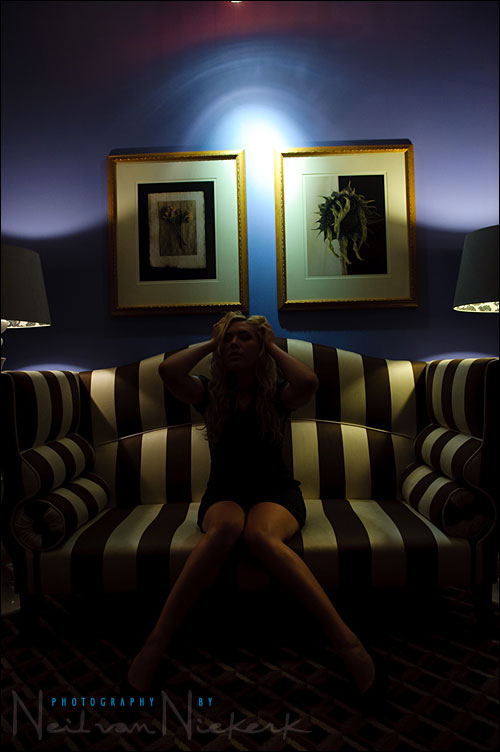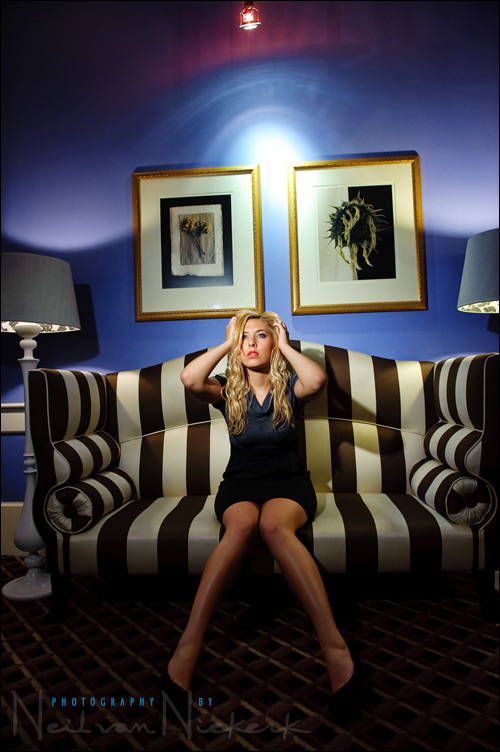 This is 60% cool venue; 20% hot model; and 20% the video light.
Whoever was responsible for the interior design here should take a lot of the credit.
Back to the video light – as you can see here, the way that the video light is concentrated and gives a spot-light effect – there is the dramatic appeal.
equipment:
Nikon D3  //  Nikon 24-70mm f2.8  //  SB-900 speedlight
Lowel ID-light and accessories
related articles