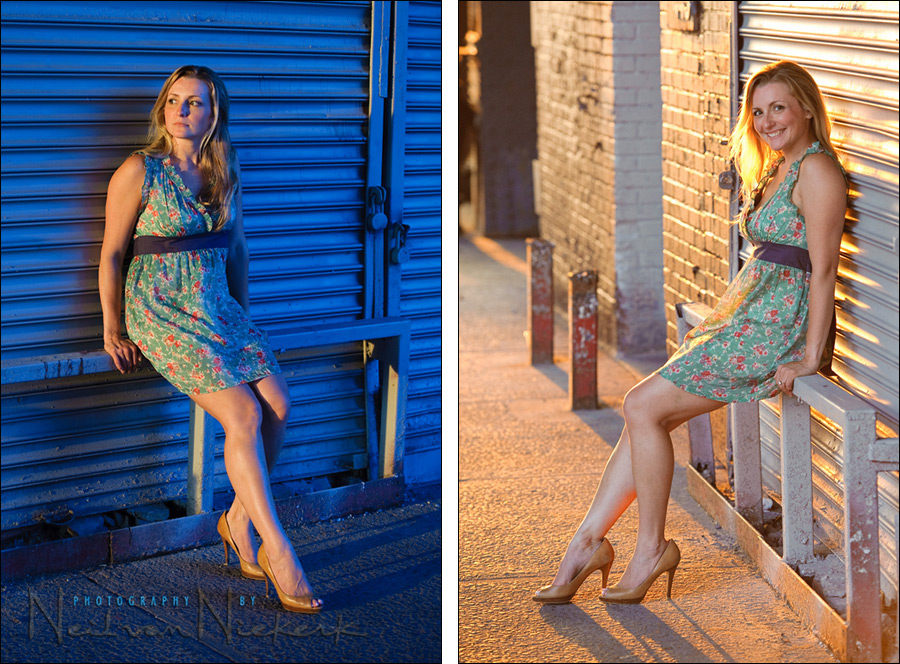 Which white balance settings should I use?
That's a question that baffles photographers who are just starting out with digital photography.
You have a few options in setting the WB on your camera:
Shoot in auto white balance (AWB), trusting your camera nails it.
Set your camera to one of the preset WB settings, such as Daylight, Cloudy or Incandescent. And then hope your camera's preset is close to the correct WB.
Do custom white balance readings and save it as you encounter and work in new situations. These custom white balance readings can be done with all kinds of white balance cards and discs.
These all work … usually. However, what we need to understand is that quite often, there is no 'correct' white balance setting. What we are after is a pleasant white balance.
There is another option – shoot in the RAW format. Then most of the stress dissipates about getting the WB correct while taking the photos.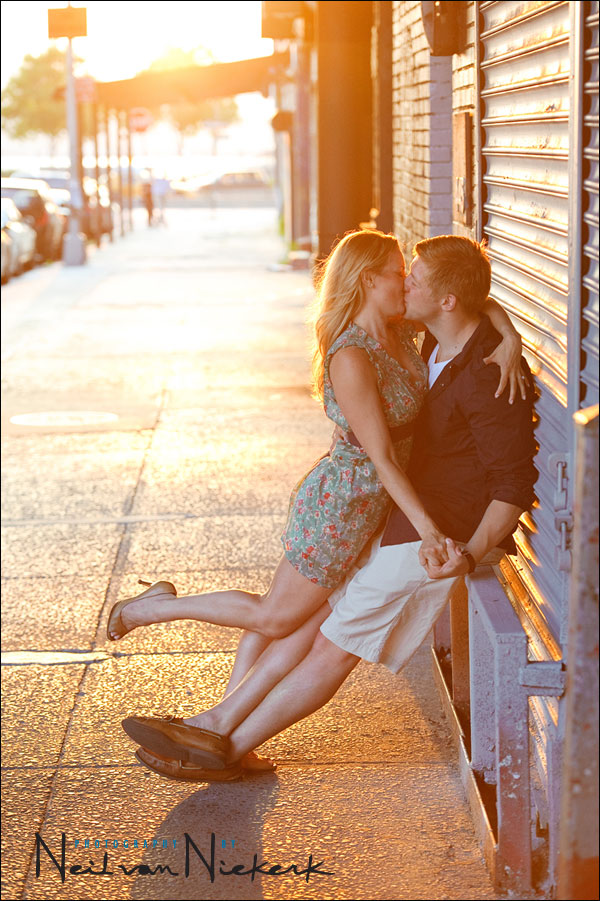 Now, it can be said that it is easier to achieve a pleasant WB when we have a correct WB, and work it from there.
This discussion here doesn't take into account the need for some photographers, such as commercial photographers and product photographers, to have very precise control over the color balance of the lights they are using. For our discussion here, we're considering general photography and on-location photography and such.
My approach is a fairly simplistic one. I mostly use the preset WB settings on my camera, guessing the approximate WB of the scenario I am shooting in. Then in post-processing of the RAW file, I look at the image on a calibrated display, and adjust it to my liking. Now, it does count to my advantage that we have a fairly wide latitude as to what our eye and brain accept as a good color balance.
About the need to shoot in RAW
Some photographers might need the speed and efficiency of an out-of-camera JPG – for example, event photographers who need to print images on location. For the vast majority of photography, we have a real need for the latitude that a RAW file offers. Here's the thing – there is simply no photographer on this Earth that is good enough to be able to set correct Exposure, Contrast, Saturation and White Balance for every possible scenario we'll encounter on location. Some settings such as Black Point, Local Contrast and such, aren't even settings we can change in-camera. All of this implies that we will very likely have to do some kind of post-processing of our files for better image quality. And then we might as well just shoot in RAW and allow ourselves greater flexibility.
Enough of the lecture about RAW; let's go back to the two images at the top: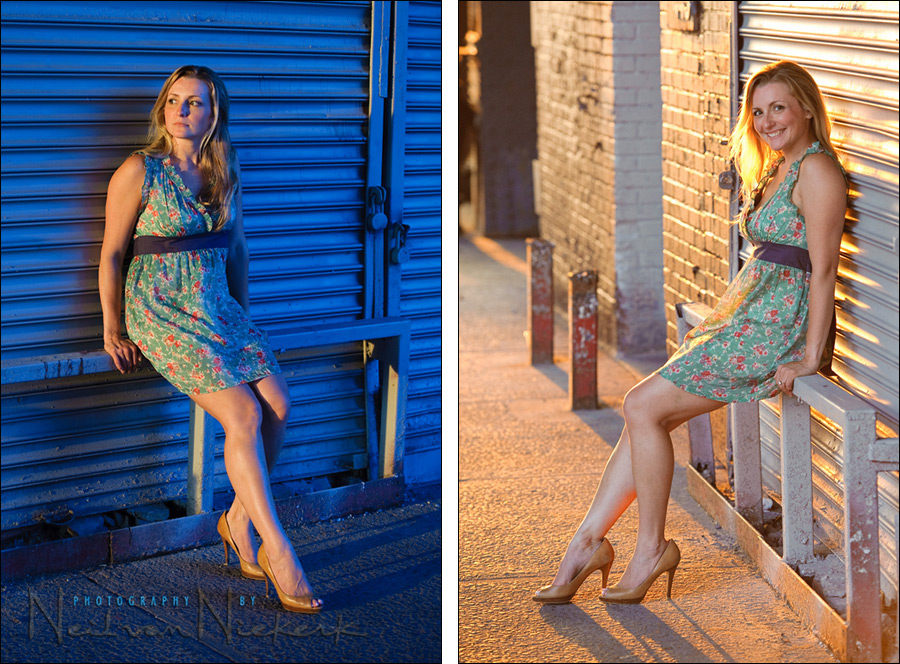 I photographed Kristy and Tom for their engagement photo session. In setting up this shot, I had her sit on this metal barrier. The light was the golden glow from the setting sun in the early evening. So part of the scene is lit by a very warm colored light, and part of the scene is in shade. I only used the available light; no flash or additional lighting. How did I set my WB for these two photos? I didn't. I just kept it to Daylight WB, and adjusted it to taste in post-processing of the RAW file.
In the first image, Kristy was looking towards the light, and hence her body is basking in that golden light … which I then reduced to a more normal looking warm light in post-production. The shaded areas behind her now go to that very cold looking blue color.
For the second image, the way her body is facing me, she is mostly shaded. In correcting that side of her body to a pleasant WB, the rest of the scene is now jacked to very warm tones.
So, for this scenario, which is the correct white balance? I'd say that neither is 'correct' in the sense that there has to be a correct WB. Alternately, I could answer that the correct WB is the one that appeals to me for my subject, in each specific image . In other words, correct white balance is a pleasant white balance, adjusted to taste. (As an aside, the first image was adjusted to 2700K, and the second to 5200K, in ACR / Lightroom.)
My shooting workflow
1) My cameras are set to the closest appropriate WB setting, whether Daylight, Cloudy, etc.
2) I shoot in RAW.
3) With a RAW work-flow, it is no effort afterward to change the WB setting on multiple images.
4) A calibrated monitor gives me a neutral reference point.
There – it is as simple as that.
I try to get it as close as possible, but without stressing it.
Then I finesse it in post-processing.
There is no single white balance setting that will cover every situation
To anyone who is searching for a magical short-cut .. a single white balance setting that will give great results no matter what lighting conditions prevail .. please read that again.
Specific white balance settings are often recommended on the internet forums- and these may work very well under some lighting conditions but there simply isn't a cure-all. Anyone who slavishly use a specific WB setting for every situation, will soon enough run into the limitations of not adjusting your camera's white balance setting to match the lighting conditions.
Sticking to only one white balance setting is self-defeating.
The different white balance settings are there for a reason – lighting conditions change.
Even though the WB can be changed at will if you shoot in the RAW format, it usually makes for an easier post-processing workflow to get the WB correct (or close enough), during the actual time of taking the photograph.
Getting it right in camera … or at least as close as possible
Even though it is easy enough to correct WB in a good RAW workflow, it is still faster if I have a fairly consistent WB with sequences of images. It makes for a faster workflow if I have an idea if a group of images need adjustment. Therefore I still try to get a pleasant White Balance, but without stressing if I can't accurately nail it during the shoot.
Auto white balance (Auto WB)
I don't often use Auto White Balance – it isn't always consistent. Auto White Balance can only 'guess' at what is put in front of it. An example: If you were to photograph an autumn scene with a lot of reds & orange & yellows, then the auto white balance will try and reduce the warm tones to some kind of average balance .. and you will lose all the lovely autumn tones. Also, with overcast light, Auto WB tends towards too blue, and tungsten is usually rendered too warm.
Even though I shoot in RAW, and changing the WB for any image is a simple matter, shooting with Auto WB does make my raw work-flow a touch slower. The reason for this is that the speed of a solid raw work-flow depends on editing multiple images at the same time. If you use Auto WB, then the WB between similar images could appear different – and this would make it less easy to see which images need to be edited together.
If you keep to a consistent white balance, then it is a much simpler task to correct for a series of photographs by the same amount, since any WB error would then be consistent.
Therefore, I still like to use the Preset WB options:
Preset white balance settings
Incandescent
The Incandescent WB immediately gives good results, but since Incandescent / Tungsten light varies a lot in actual Kelvin settings, I often get better results by changing to 2800 Kelvin (or thereabouts.) I try a test shot or two to check on my LCD which White Balance setting looks the best.
Fluorescent
This WB setting is a very good compromise. However, it won't give the best results with every venue that uses fluorescent lights, since fluorescent lights give widely differing color casts. You'd do well to check your LCD to see if you need to adjust the Fluorescent setting slightly warmer or colder.
Also take note that if you use a shutter speed higher than around 1/60th, you're likely to get different color casts with repeated shots. This is due to the rate at which fluorescent lights flicker.
Daylight / Sunlight
This gives good neutral tones under most sunlit conditions. If you do need the photographs to look warmer on your Nikon D-SLR, fine-tune this WB by dialing in -1 or -2. (Daylight-2 is the same as the default Flash WB, according to the D100 manual.) If you need your photos to appear warmer with your Canon D-SLR, dial in more Amber with the WB shift option.
Flash
This setting gives a really good WB when I use my Speedlights in a direct way. However, I most often use my flash in a bounce position and then the light picks up different color casts, depending on the surface I bounced the flash off. Since walls and ceilings are most often a warm tone, using Flash WB makes the image far too warm.
However, when I use my Quantum or other studio strobes, there is a slight red cast if the WB was set to Flash. I then use the WB setting, (and further fine-tune the WB in my raw processing.) The reason is that these strobes are already color balanced to give a flash output closer to daylight.
Cloudy
When I do use Cloudy WB, I use Cloudy-1 on my Nikon D-SLRs as my default, since I like the extra bit of warmth when shooting under overcast conditions. With my Canon D-SLRs, I dial in more Amber, usually +1 Amber.
Kelvin settings
As mentioned previously, since since Incandescent / Tungsten light varies a lot in actual color temperature, I often get better results by changing to 2800 Kelvin (or thereabouts.)
White Balance Presets
Preset White Balance gives the photographer the opportunity to set proper white balance under difficult lighting conditions .. such as where there is a mix of different light sources like fluorescent together with tungsten.
Setting the Preset WB is a simple enough task. Check your manual for specifics.
However, I don't use the Preset WB function. The reason for this is that since I most often use bounce flash, I frequently get a color cast. For me, it is simpler correcting this in my raw work flow, than driving myself crazy on a shoot trying to continually get a correct WB at the time.
Related articles