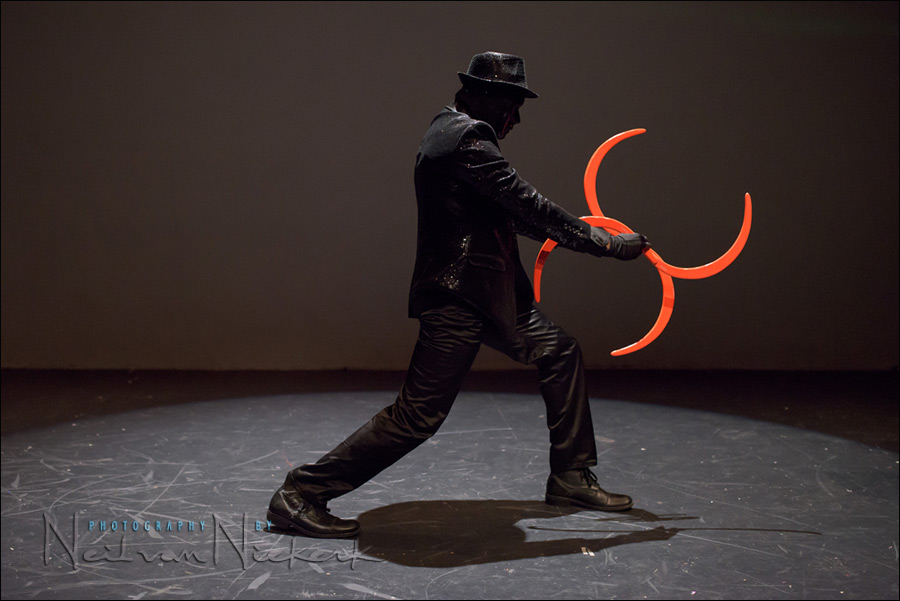 Your camera doesn't matter – except when it does
There's this specific narrative that gets pushed that your camera and photo gear don't matter all that much. That it is your imagination and your eye that counts for the most. Perhaps, perhaps … but without the necessary gear to enable what you're trying to capture, you're lost. It seems so self-evident.
I would even insist that you need photo gear that are better than your abilities – this way you're not constrained by your equipment.
With this performance by Team Circus which they asked me to photograph for them, I had to decide on what cameras and lenses I should take with me – part of the usual planning. This would be in a small theater during performance. The Nikon D4 has a subdued "kerlunk" sound, but the Nikon D810 has a sound that is noticeably more muted than the D4. Obviously I couldn't use flash or additional lighting. It's theater. You use what's there. This would mean fast primes. Great!
In my shoulder bag:
– my Nikon D810
– the awesome Sigma 35mm f/1.4 ART lens
– the super-sharp Sigma 50mm f/1.4 ART lens
– and another favorite, my Nikon 85mm f/1.4G
With this, I was as ready as I could be for whatever would come my way, with what could practically fit into a shoulder bag.
So that's the gear. But you're probably wondering what is going on in that photo – that's Brian, and he is handling buugeng – these S-curved sticks that become a flowing ever-changing pattern in the right hands. Mesmerizing to watch! You really have to see this in video to get the full effect. Youtube will show a host of these, and I am hoping to get together with Team Circus and shoot a video clip of this unusual performance.
So this was the challenge on the night – photograph someone dressed in black, focusing on his masked face which is often shaded from the single spotlight above. All of this against a dark background. That's a tough combination for any camera to handle – your subject is low-contrast and shaded in a dark venue.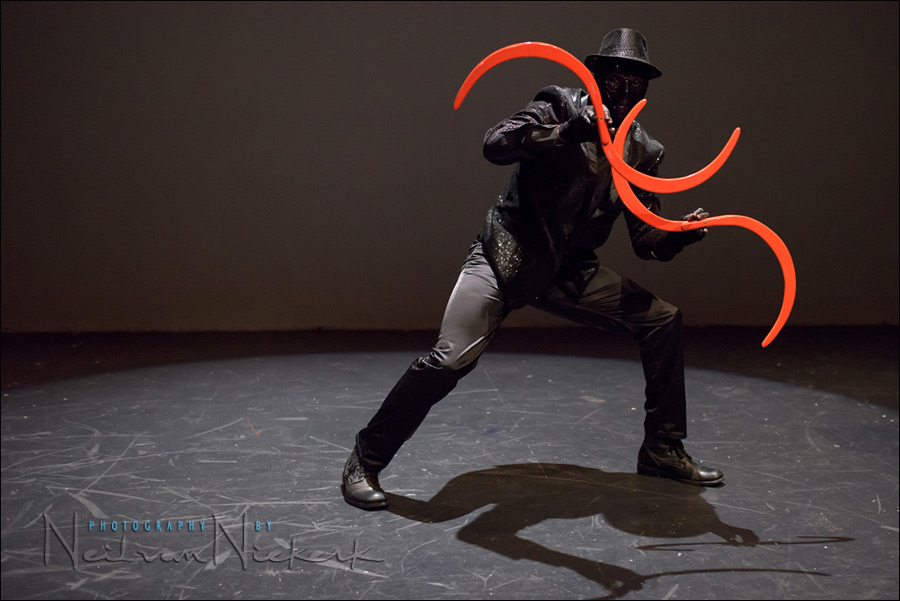 Camera settings:  1/500 @ f/1.8 @ 3200 ISO
Yet, out of the 35 shots I took, the D810 nailed 29 of them at this wafer-thin aperture setting! I was impressed. The shot above is the 100% crop to show that the focus was right on. The photo is as sharp as I had any right to expect. Sure, there is skill in anticipating the movement, and knowing how to handle the camera and use the correct settings – but the camera and lens had to be up to the task.
That's pretty much it. Your camera doesn't matter … until it does. Then you're better off with the appropriate gear. If you can't justify an f/1.4 lens, the f/1.8 lens will carry you much of the distance. Similarly, a Nikon D750 is a viable alternative to the more expensive Nikon D4 for most applications. Same reasoning with the Canon 6D, for example. But let's just be done with one of the most banal clichés in photography – "the camera doesn't matter". End of the lecture.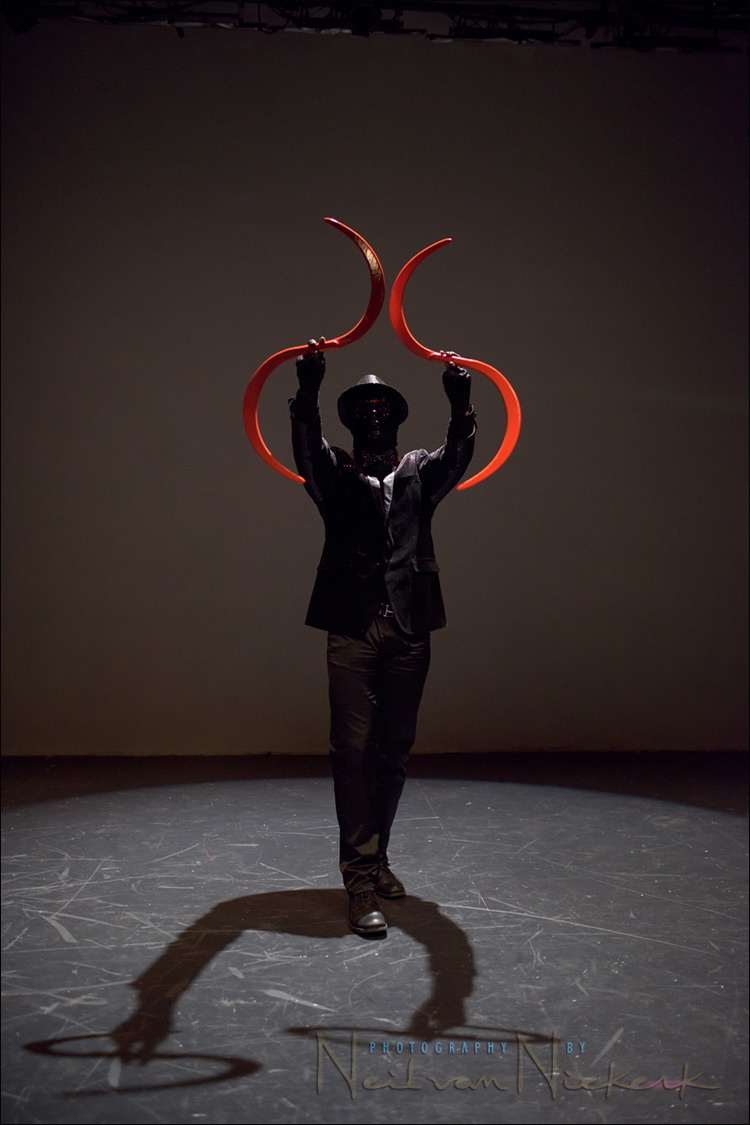 More about Team Circus
Brian and Annette are a multi-talented performers who create imaginative acts that include heir skills include, Acrobalance, trapeze acts and juggling. Acrobalance is their forté. You have to see them in action to appreciate the skill that goes into that.
Team Circus – official website
Related articles
Promo video clip
A short version of the longer performance by Brian of Team Circus, as a promo piece.