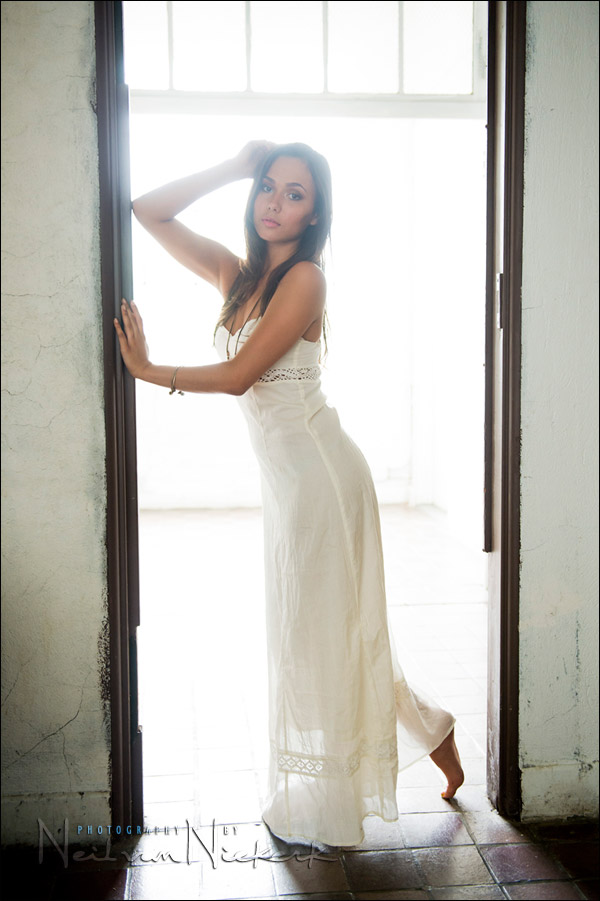 exposure metering for a backlit subject, using the histogram  (model – Olena)
When our subject is backlit, we have a number of options:
expose for the background, and then either:
— go for a (semi) silhouette,
— add light to your subject to balance their exposure with that of the background.
expose carefully for our subject, and let the background blow out. This is the "ambient-light-only" option.
anything somewhere inbetween those two choices, where *we* decide how we want to balance the exposure between our subject and background.
Exposing for our subject, very often gives us this kind of ethereal look as the strong light from the background causes internal lens flare.
{ 8 comments }