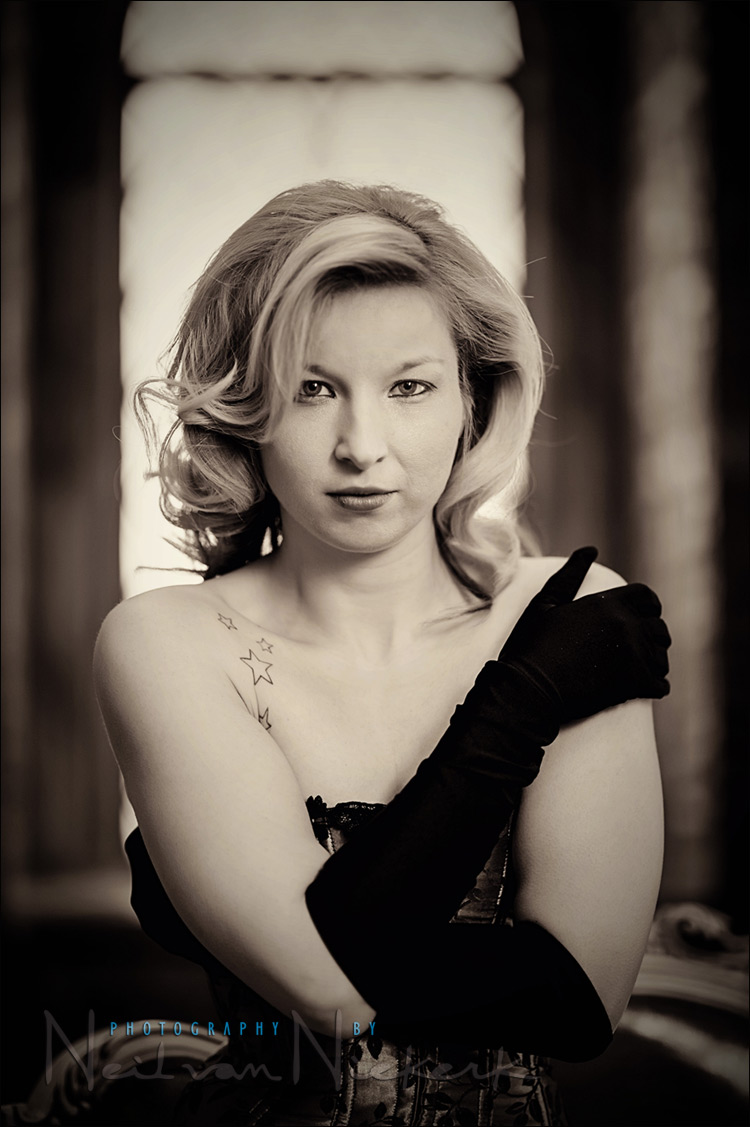 lighting a boudoir photo session – Carla Starla
"We want it to look Fashion-y and Retro. And a little glamorous." "But I don't want it to be like a bridal hairdo!" No wonder the hair-dresser was confused by these vague instructions from myself and the model, Carla. The hair-dresser really looked like she was under pressure, wondering if she'd be able to come up with something fabulous enough to be all of that. Fashion-y and Retro and Glamorous.
Carla is a friend (and previous bride), and we've been trying to get it together for a photo session for a few years now. But life, work and conflicting schedules kept interfering. But this weekend it all came together – even down to the hair styling which looks fabulous.
The look we wanted with this boudoir photo session, was that the images should have a retro feel to then. With that in mind, we had her hair styled in a complementary way, even if we didn't have a clear description of that. The post-processing of the photos were also done with that in mind, consistent with the theme.
I'd like to show two of the final images from this photo session, along with the lighting setup.
{ 11 comments }