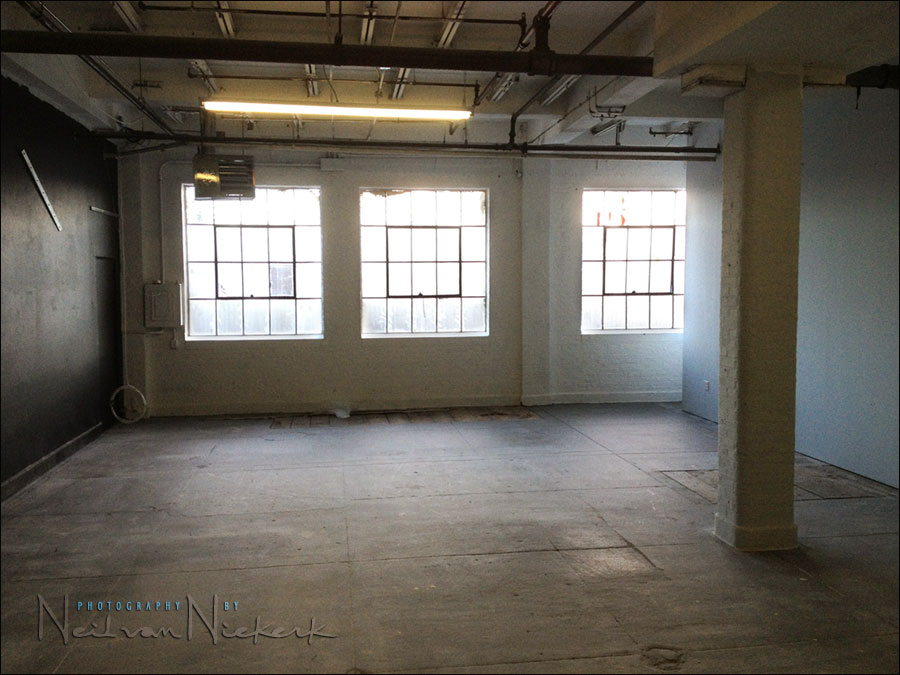 Finally – my own studio area.
Today has been an exciting day – I signed the lease on a large studio space. I've been sharing studio space the last year, but it's become obvious over time (even before then), that I really, really need my own space.
My own studio, and my own office area away from home. And here it is – the studio as it is now. Two iPhone photos just to show what it is. It is huge, and as you can see, lots of window light. And it's just 10 minutes' drive from my home here in New Jersey.
This was in February, and since then the studio has had a transformation. This is how it looks right now: NvN studio
{ 45 comments }