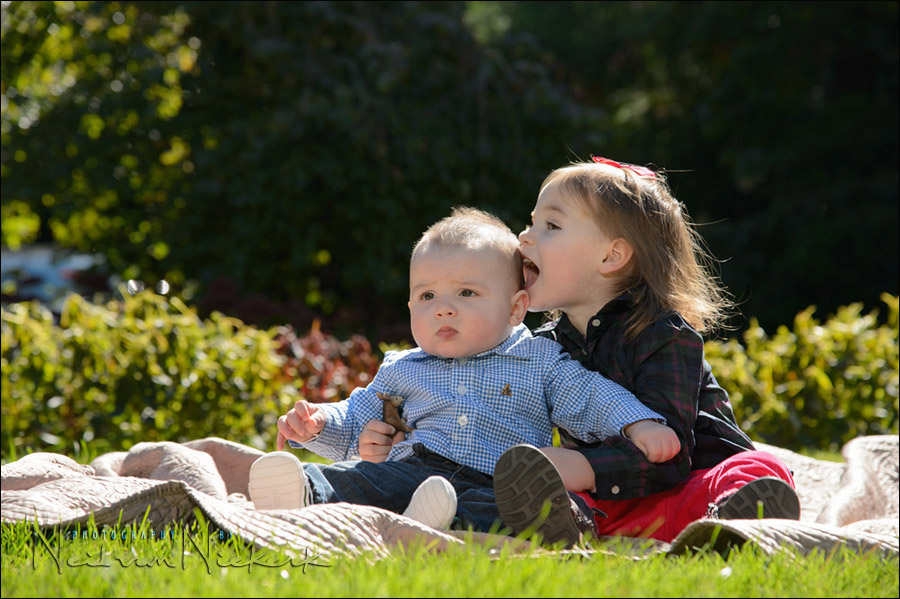 photo session: adding off-camera flash to bright daylight
Someone emailed me to ask a few technical details about this family photo session. How did you expose for the family photos? Was a soft-box used? Or did you expose for the shadows and use fill flash? For those who regularly follow the Tangents blog, the thought-process here should be familiar. Let's take a walk through the process.
As described in the article, controlling bright daylight w/ direct off-camera flash, when trying to over-power the sun with flash, the best algorithm is usually:
– maximum flash sync speed,
– lowest ISO,
– find the aperture for your brightest area that you want to expose correctly for,
at that specific shutter speed and ISO.
Because the sun was hard, and high up already, the best start was to have their backs to the sun. This ensured no one would be squinting, and that I'd have a fighting chance with a single speedlight inside the Lastolite EZYBOX 24×24″ softbox (vendor) as the light-source I could directly control.
{ 20 comments }